Use, meaning, distribution and hierarchy by region of the crus in France, Germany and Italy, explanations.
French wine labels can be incredibly confusing. The labels indicate the region a wine was produced, but not always the grapes used. For instance, the words "Grand" and "Premier" are used a lot, but even though premier means first in French, grand usually appears on the better wine. And then there's the word "cru" which takes on different meanings across various French wine regions.
Cru translates to "growth." More precisely, it references a great or superior growing site or vineyard, a concept linked to the French notion of terroir. Soil, climate, altitude, aspect and the right variety create a synergy recognized as a cru. Though the term is used throughout France, it's not always applied in the same manner. The concept is also employed in countries like Germany and Italy, though with subtle differences and implications.
Lauren Mowery (WineEnthusiast Contributing Editor, Travel) sheds light on the different meanings of the word "cru" in the Wine Mag.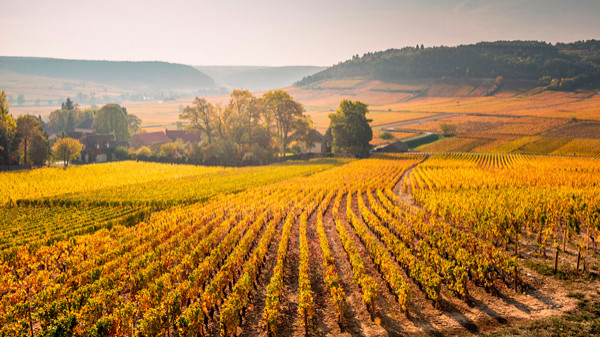 Crus in France.
Burgundy.
Burgundy can be a complex region to understand. Yet, its classification system is relatively simple. Grand Cru is the top dog, while the tier just below it is named Premier Cru.

A cru in Burgundy designates a high-quality vineyard. Often, they're split into parcels owned by different wineries or estates. These classifications are based on observation that began with 12th-century Cistercian and Benedictine monks in the Côte d'Or. Every vineyard in Burgundy is classified into this hierarchy. Grand Cru is at the top of the pyramid, followed by Premier Cru, the "village" wines, with the generic Bourgogne category at the bottom.
Each of the 33 Grand Crus is its own appellation, and only Pinot Noir or Chardonnay are grown within their boundaries. Very few appellations allow both. Premier Cru wines are less expensive and often a better value, though their long-term aging potential is typically less.
Chablis, uniquely, has one Grand Cru appellation that encompasses seven vineyards. The seven sites have favorable southwest exposure that helps ripen the grapes and overlooks the town of Chablis. Premier Cru is the category just below it.
2th-century monk began to classify vineyards in Burgundy's Côte d'Or.
Burgundy's Cru Hierarchy.
01.
Grand Cru
02.
Premier Cru
03.
"Village" wines
04.
Bourgogne
Lauren Mowery is an award-winning writer, photographer, and blogger who has contributed wine- and spirits-related travel content to publications like Fodors.com, Lonely Planet, Voyeur (Virgin Australia's inflight publication), Forbes, USA Today, Men's Journal and Time Out, among others. Pursuing her Master of Wine certification, she has also been a regular wine and spirits writer for Tasting Panel, Somm Journal, Punch and SevenFifty Daily. Mowery is a graduate of the University of Virginia and Fordham Law School, and transitioned from a Manhattan law career to wine via a role with the wine group at Gilt Taste. Today, she spends nearly six months of her year on the road.