The promise of an experience
The wine cabinet: the key to a successful wine drinking experience.
Wine enthusiasts or lovers of fine food, your wine deserves to be protected, beautifully displayed and prepared for tasting. However, most modern homes do not have the conditions required for optimal wine storage.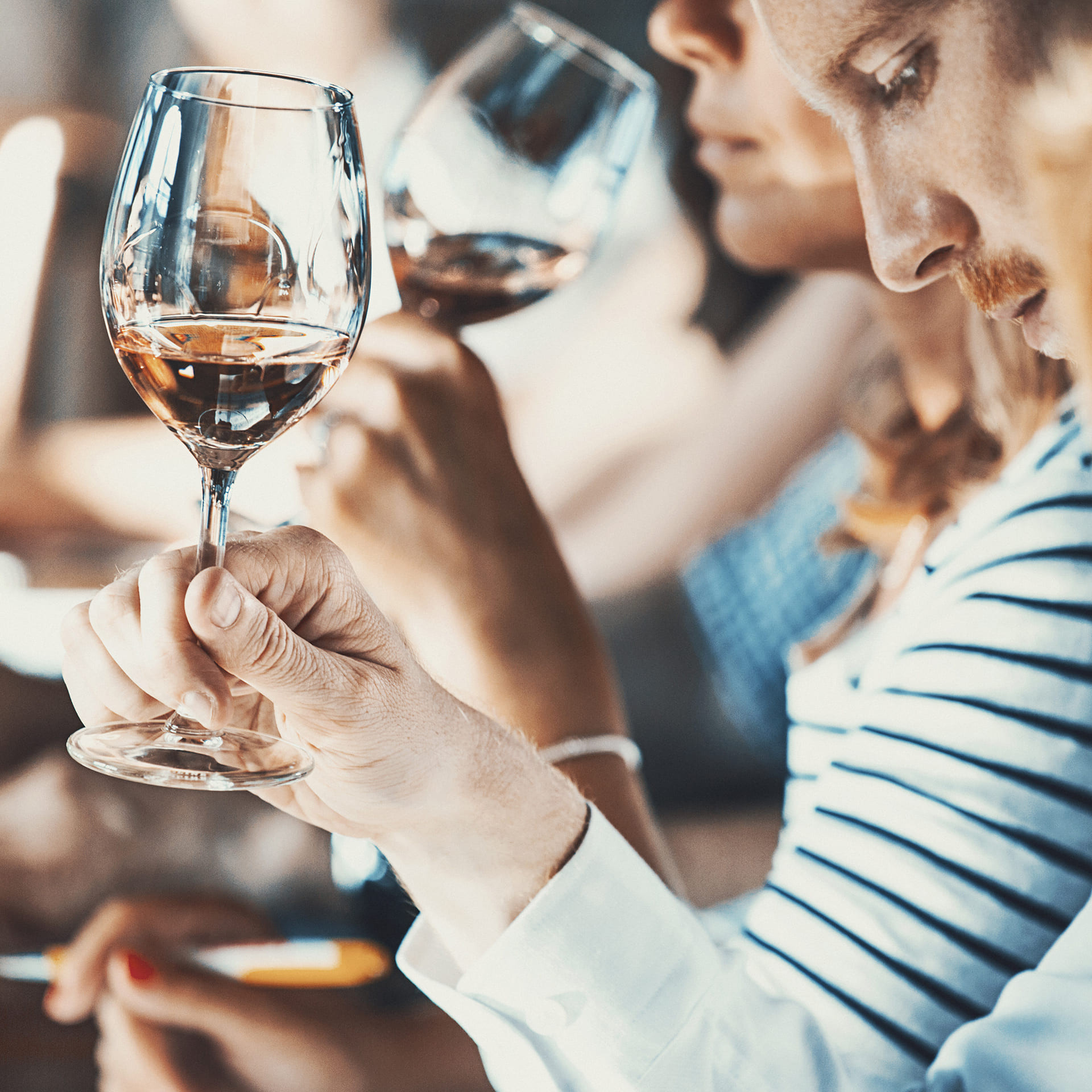 Make each wine drinking experience a celebration.
Storing wine, a delicate stage.
The difference in the mouth between a well and badly stored wine can be immense.
In order to fully appreciate each flavour, wine must not be oxidised, exposed to U.V. light or vibration...
Which is where we come in.
Which wine cabinet is right for you?
Each wine cabinet is designed to meet specific needs: style, storage capacity, installation location… However, before making any decisions, you must decide what use you are going to make of your wine cabinet. And anyway, you will have the guaranteed that it is made in France.
Do you want to store long-term cellaring wines until they reach their prime?
Prime is the magical time when it is time to drink your wine. When the wine, after the meticulous work of the wine producer, is at its very best.
If you are planning to mature fine wines, a wine maturing cabinet is the ideal choice.
> Single-temperature wine cabinets with a controlled temperature throughout the cabinet and 70% humidity.
Are you storing and preparing your wine for serving?
Storage and serving temperatures differ according to the wine and its vintage.
There are several types of wine cabinets for storing wine and bringing it to the correct temperature so that each wine can be served at its ideal temperature.
> Wine cabinets with a staggered temperature
> 2 or 3-temperature cabinets.

The wine cabinet, French elegance.
Fluid lines, elegant transparency and warm lighting allow our different lines of wine cabinets to fit perfectly into your interiors and enhance the elegance of the room in an understated way. In this way, the space is completely dedicated to conviviality.
Your cellar is unique.
The interior layout of your wine cabinet is close to tailor-made. A large choice of finishes and shelves allows you to create an elegant setting for your collection. And because your wine collection is changing with you over your lifetime, our layouts remain flexible.
Perfect flush-fitting wine cabinet.
Interiors are changing, rooms are more open-plan. With this new trend in interiors, the wine cabinet is enhancing areas, from the kitchen to the living room.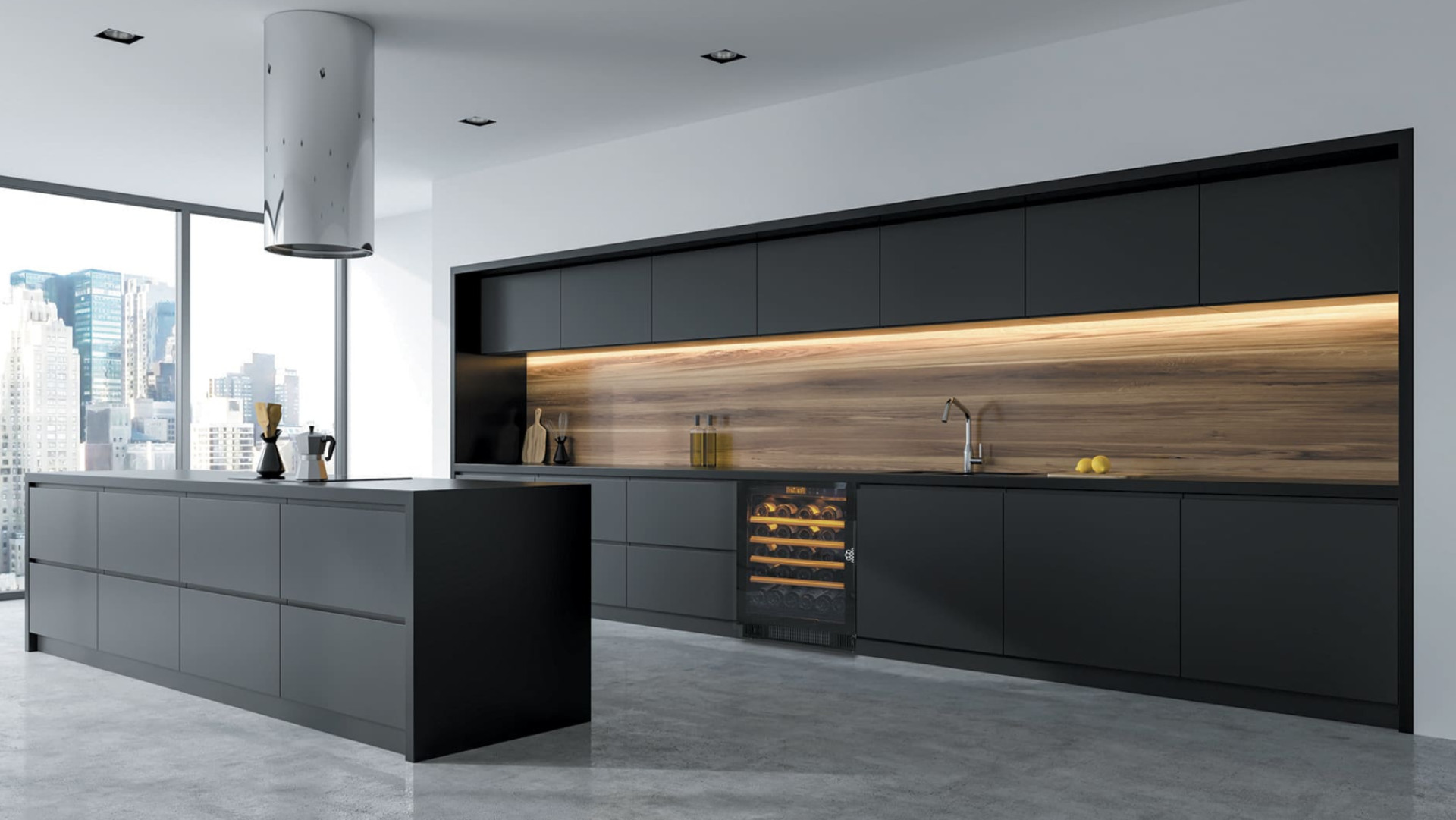 Our catalog.
Welcome to the EuroCave world. Discover our catalog with all our models of wine cabinet, wine cellar, storage solutions...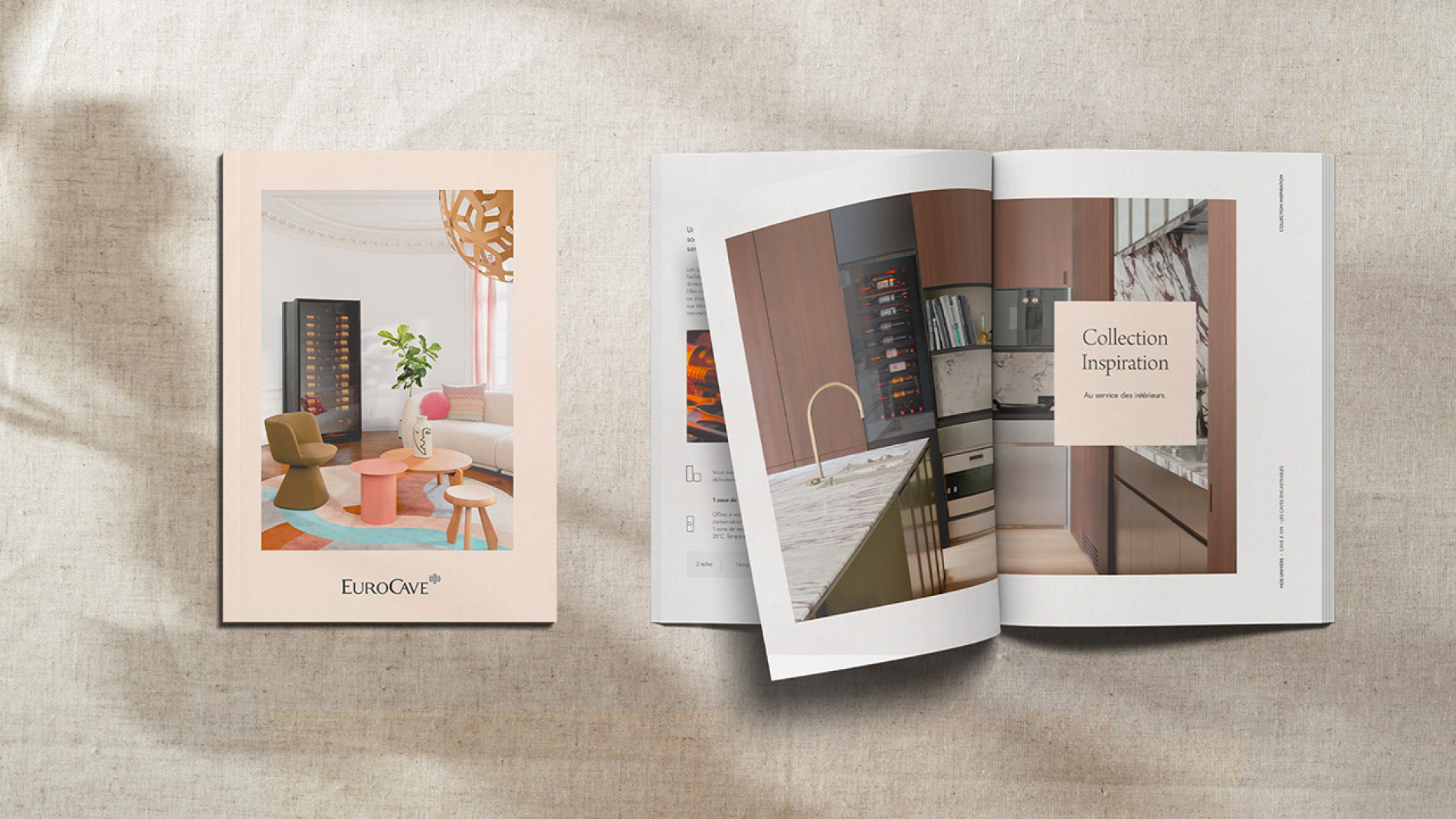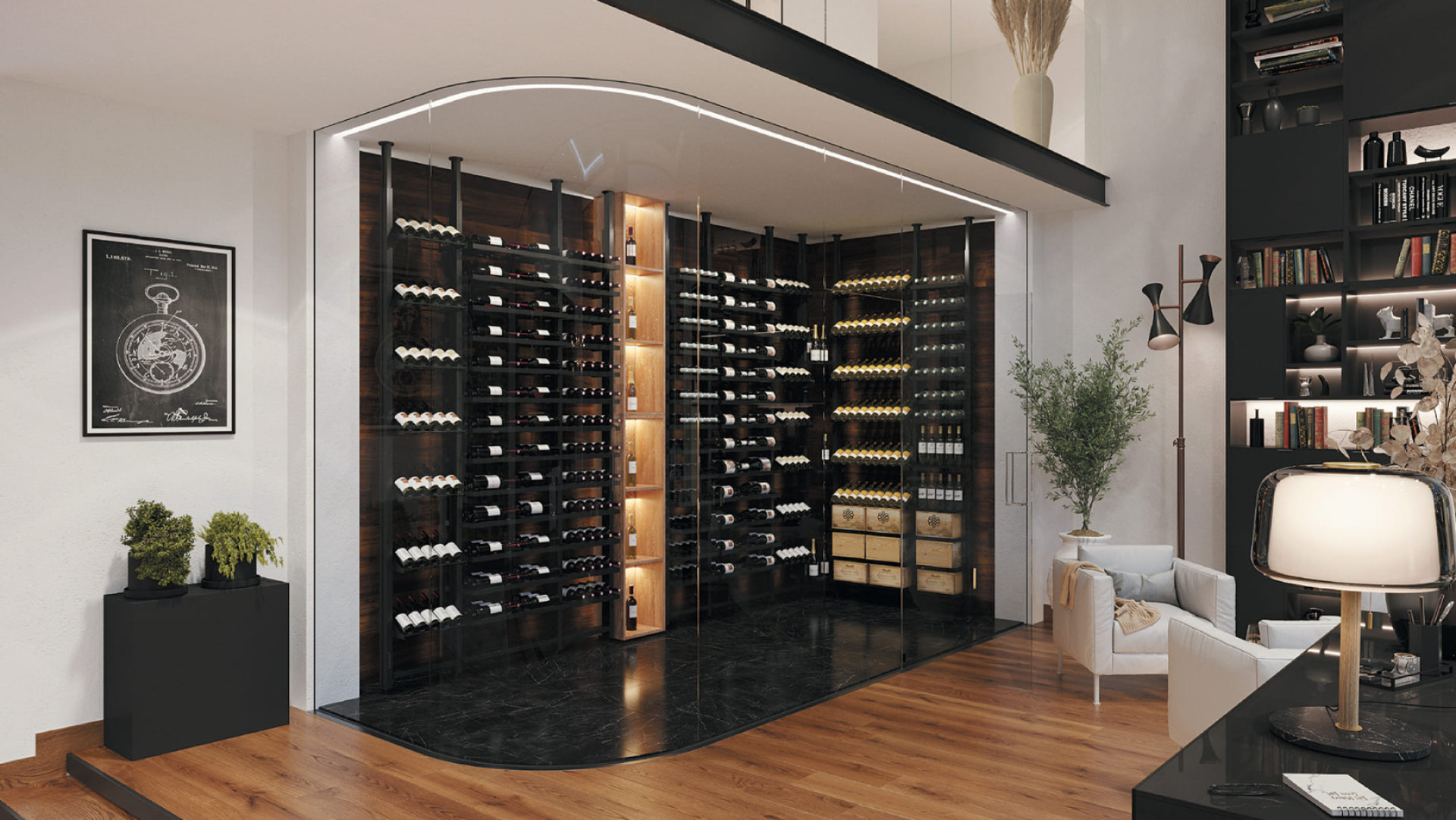 Wine area
What if you designed the wine cellar of your dreams?
Each EuroCave wine cellar project is designed according to the type of space, its configuration and its function to meet your requirements in a personalised way.
Prolong the experience
Discover the profiles of creative and influential personalities explaining their relationship with wine, the secrets of sommeliers or legendary establishments.
When you subscribe to the magazine, your email address is only used to send you our content newsletter. You can unsubscribe at any time by clicking the unsubscribe link included in each newsletter. To find out more about management of your data and your rights, click here .