The EuroCave brand, French style.
We create new ways of experiencing, storing, serving and sharing wine.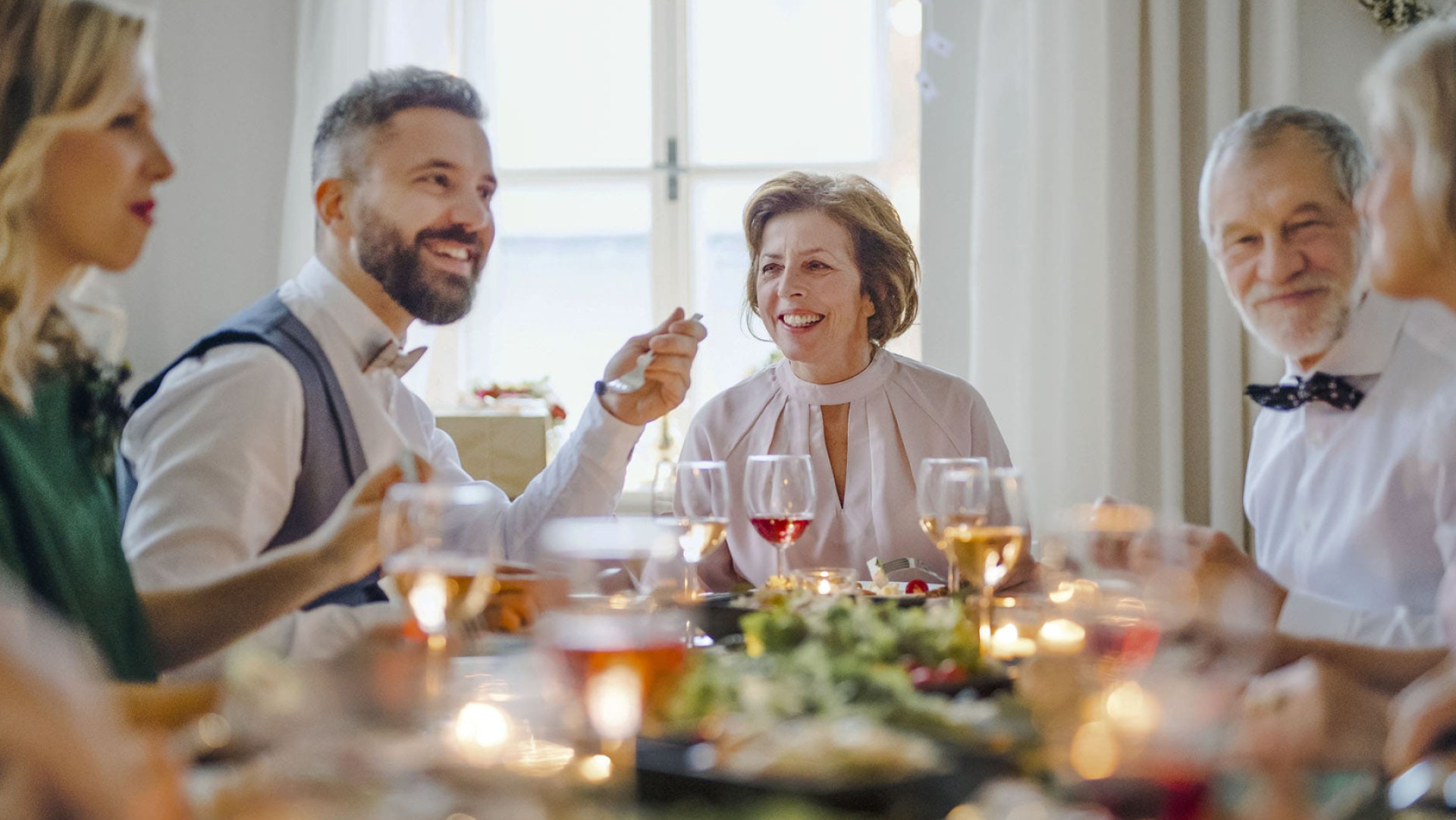 Entertaining, spending time round the table, enjoying food and wine, making the most of every moment... some examples that perfectly sum up the French way of life; social skills and etiquette which have guided us since we started.
This "French" style which makes EuroCave internationally well-known, is an integral part of wine, our heritage.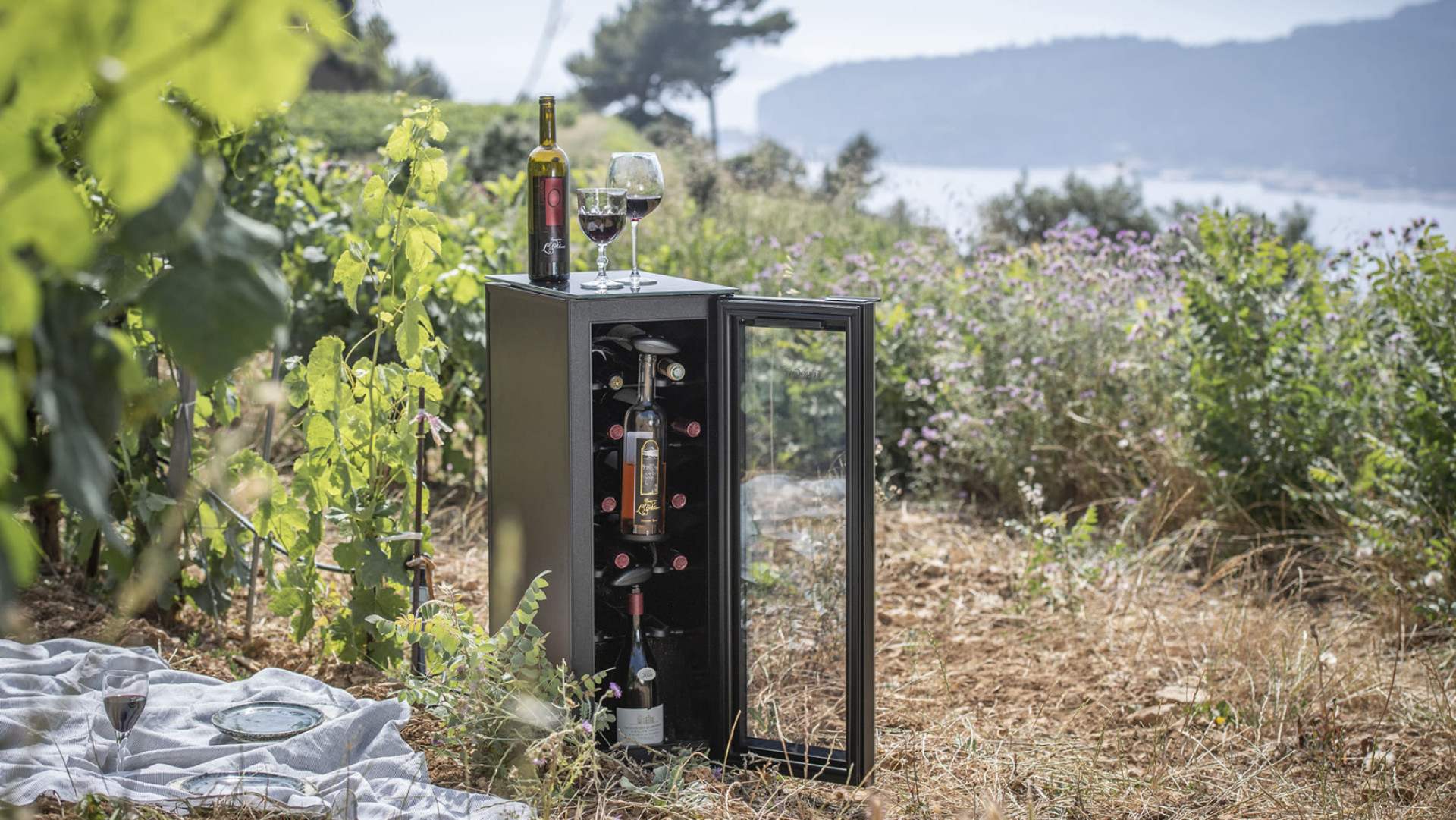 The pleasure of drinking wine.
EuroCave's history results from the desire to take care of wine, in order to guarantee, by respecting the intentions of the wine producer, optimal wine tasting conditions.
Serious wine enthusiasts know that the slightest detail is important in order to really enjoy a good wine. A well-stored wine, which has patiently waited in a cellar before being opened for a special occasion or simply for pleasure, has no price.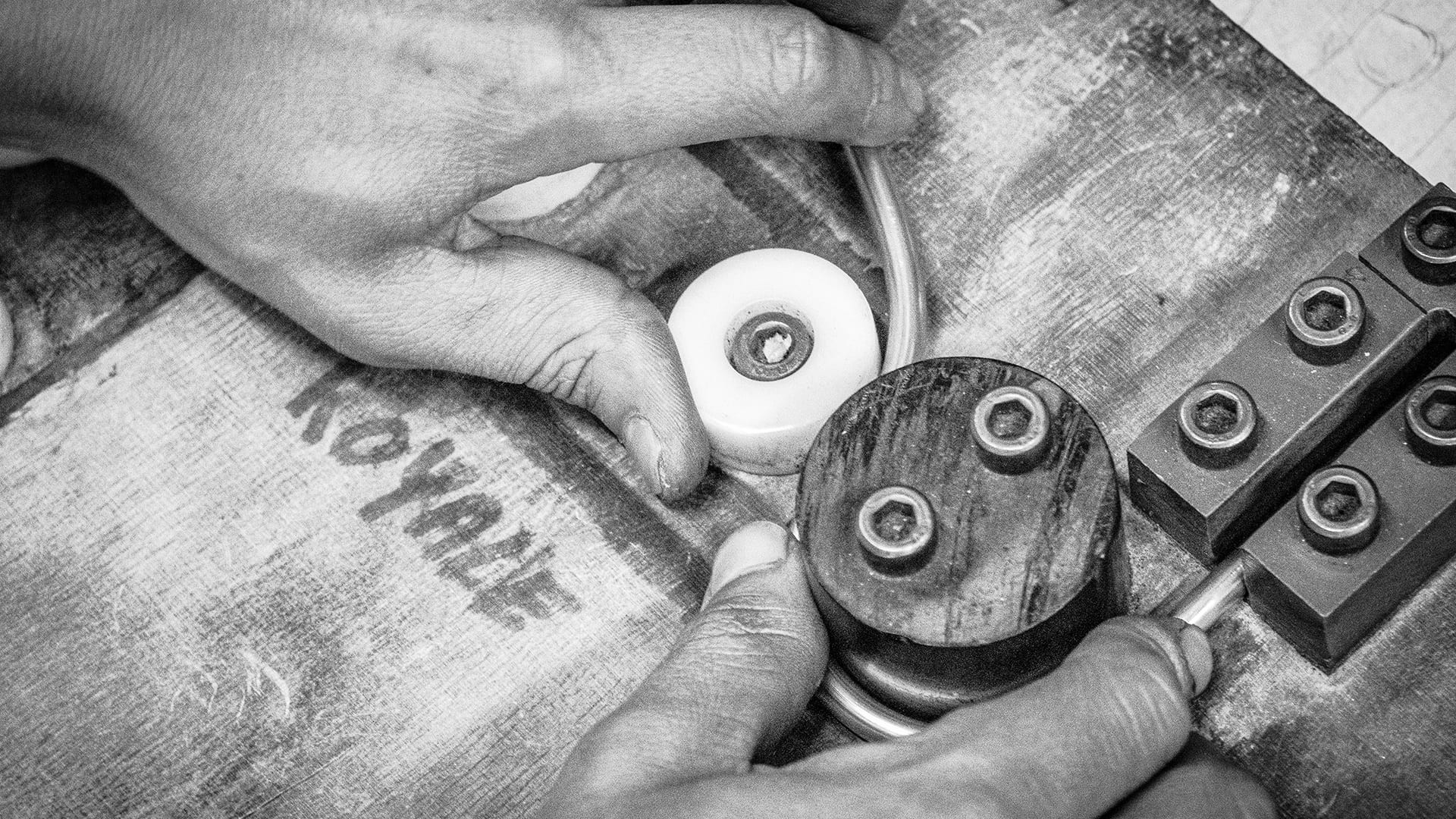 Wine, the last word in French heritage, stored in a wine cabinet manufactured in France, something we have committed to since we began in 1976.
We are the only wine cabinet manufacturer to hold the Origine France Garantie and Living Heritage Company (EPV) labels.
Exceptional expertise, catalyst for emotion.
EuroCave represents French excellence. Each product is the result of the passion which drives us, an in-depth knowledge of wine and a high level of craftsmanship.
In 1976, a handful of men created the first wine cabinet for storing wine, a completely innovative concept and a source of national pride. Years later, Royale, the best wine cabinet in the world, the Holy Grail for wine lovers, is protecting and enhancing Romanée Conti, Clos Vougeot, Hermitage, Château Margaux and other fine wines.
In half a century of research and commitments, EuroCave has invented solutions which have taken wine storage and service to the next level.
Prolong the experience
Discover the profiles of creative and influential personalities explaining their relationship with wine, the secrets of sommeliers or legendary establishments.
When you subscribe to the magazine, your email address is only used to send you our content newsletter. You can unsubscribe at any time by clicking the unsubscribe link included in each newsletter. To find out more about management of your data and your rights, click here .