Let's age gracefully together
Our mantra? Ageing wine well and looking after it.
Wine enthusiasts know that the slightest detail is important when it comes to fully appreciating a good wine. EuroCave makes the best use of time, in order to store, over a very long time, wines that develop over the years to reach their full potential.
Bring your wines to their prime.
Storing your finest wines for several years in optimal conditions is difficult to achieve in modern homes.
Our wine-maturing cabinets are designed to very accurately reproduce the exact same conditions found in a natural cellar.
Mastery.
Storing your wine in a wine cabinet requires a few precautions in order to respect the wine and allow it to develop.
A controlled temperature and humidity, glass doors with highly-effective U.V. screening, ventilation inside the cabinet, and solid bases to reduce vibration... Nothing is left to chance when it comes to optimal storage of your wine.
Advantages.
12°C / 54°C, the temperature recommended for storing all wine.
70%, the ideal humidity level for storing wine.
For your peace of mind, we display the actual humidity and temperature inside your cabinet and not the setting.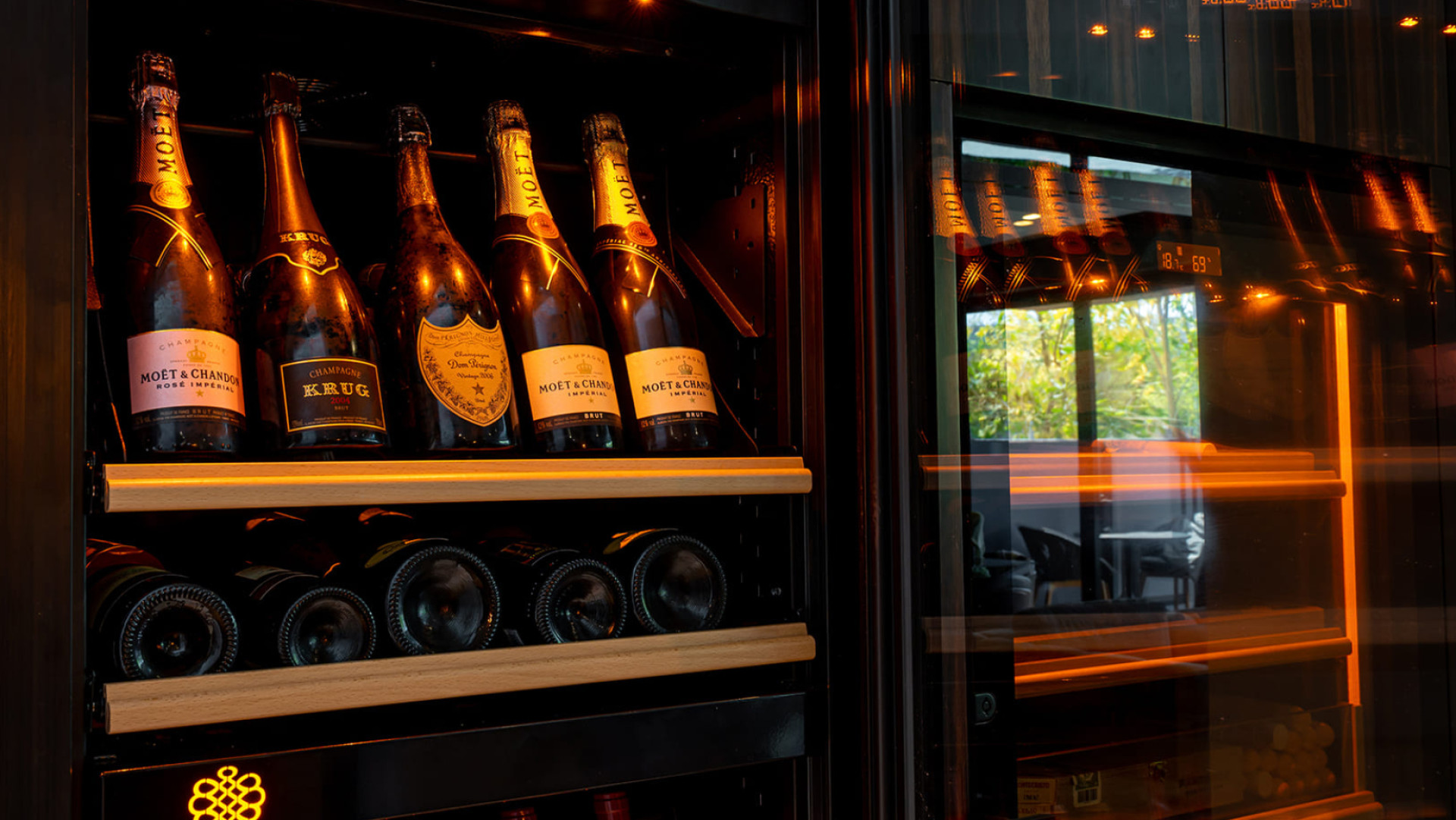 The signature detail.
Elegant transparency and amber lighting for beautifully displayed bottles.
A large choice of finishes and shelves allows you to create an elegant setting for your collection.
Our wine-maturing cabinets.
Do you want to integrate your wine ageing cabinet in your kitchen?
Do you prefer your wines to be stored as close as possible to their serving temperature?
Prolong the experience
Discover the profiles of creative and influential personalities explaining their relationship with wine, the secrets of sommeliers or legendary establishments.
When you subscribe to the magazine, your email address is only used to send you our content newsletter. You can unsubscribe at any time by clicking the unsubscribe link included in each newsletter. To find out more about management of your data and your rights, click here .