[ WINE TREND ]
Kitchen renovation with incorporation of a wine cabinet.
_
Interview with Anthony Gelin.
Interior designer.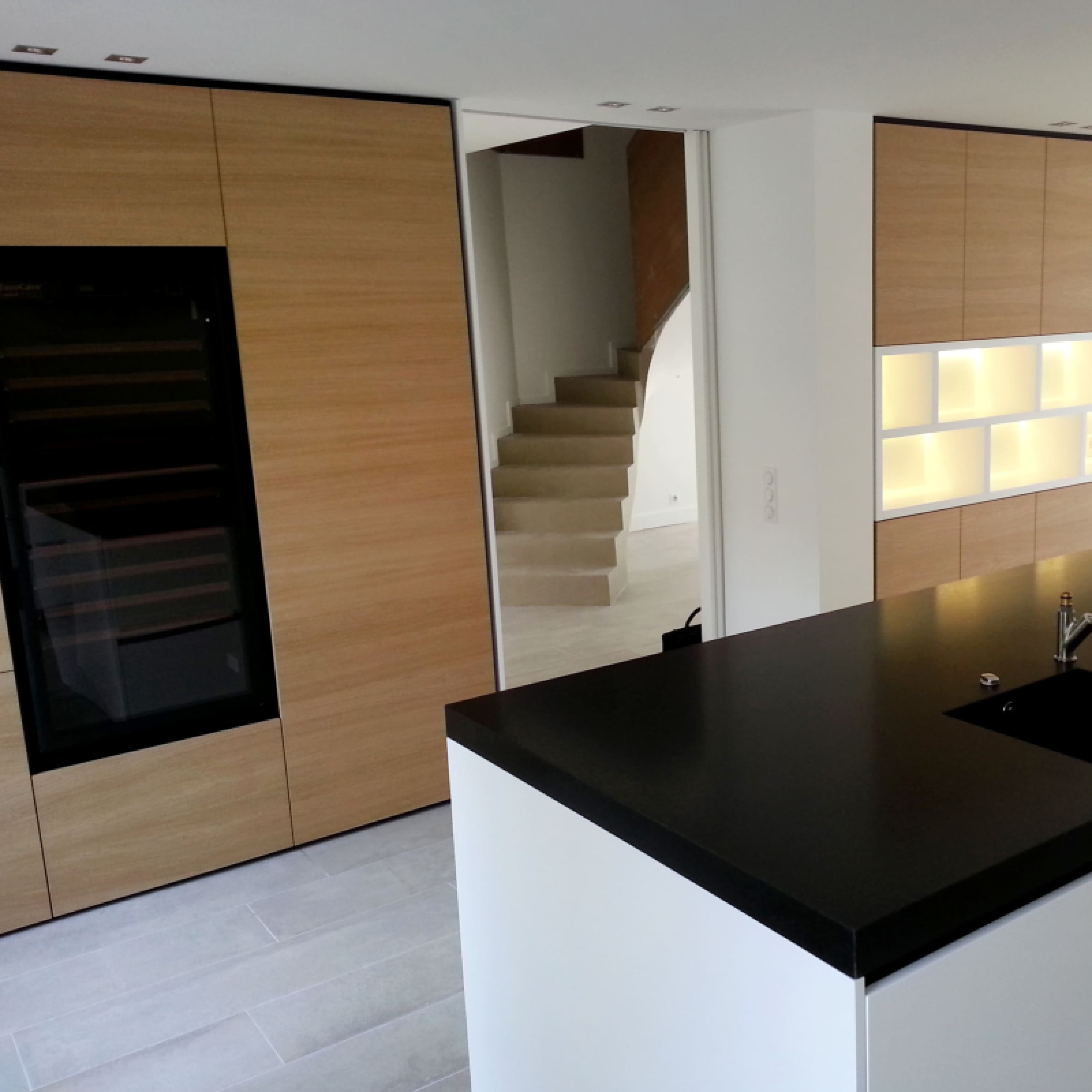 Kitchen renovation in Mont d'Or, near Lyon, with incorporation of a EuroCave wine cabinet.
We met Anthony Gelin, an interior designer, following one of his Instagram posts featuring a EuroCave wine cabinet. We wanted to know more about the way he works, his vision and the project in which he incorporated a EuroCave wine cabinet.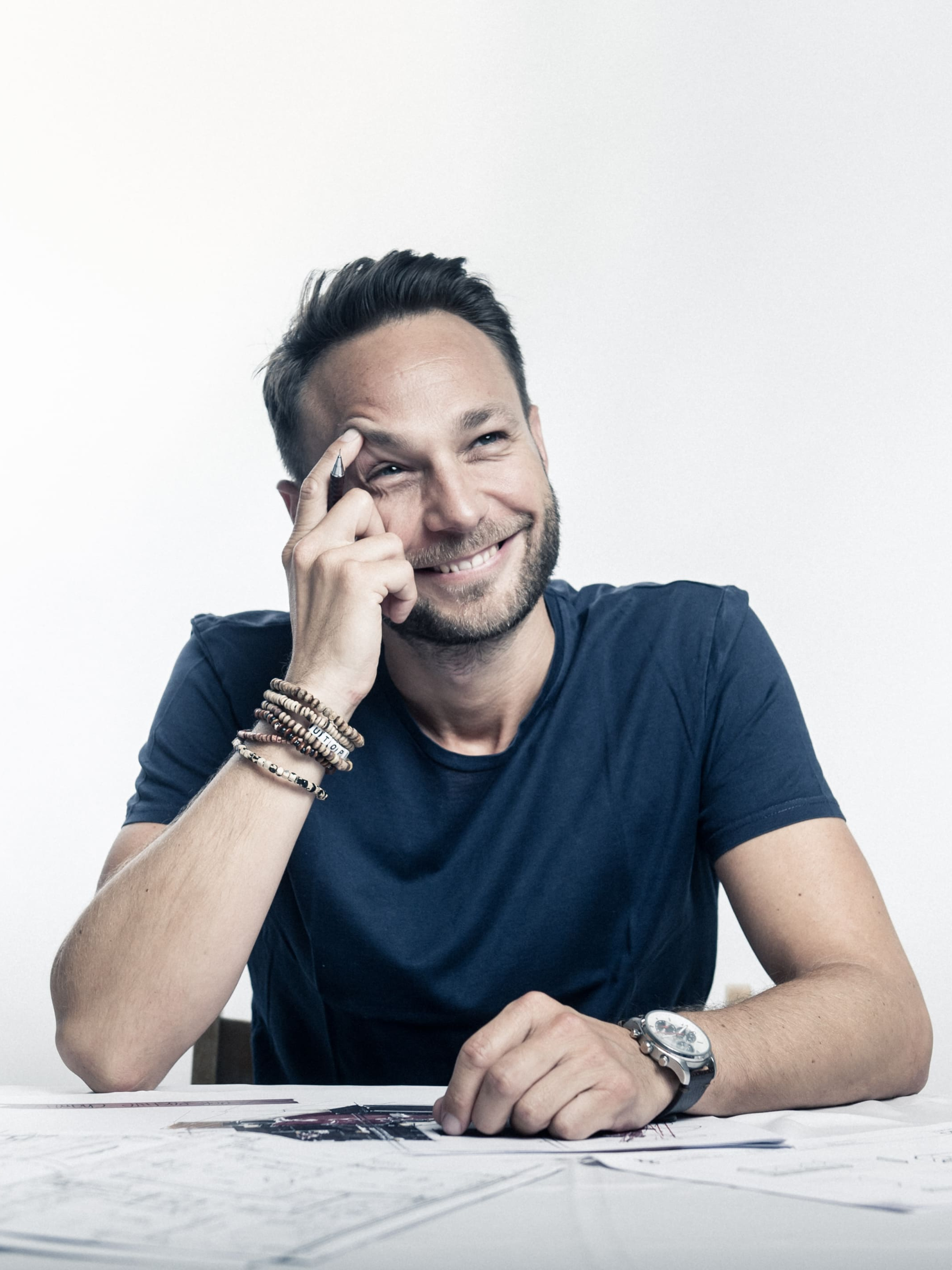 Portrait.
Can you tell us how you work, plan your projects?
I specialize in interior design. Each project is different. For each one, apartment or house, I try to understand how my clients live: what their habits are, how they live in this space, etc.
Next comes the fitting-out phase. We decide what kind of materials they like; we determine which furniture should be incorporated into which space. The specifications start to take shape.
I then submit the complete project. It includes sketches of the products in situ, 3D plans, layout plans… to help the client to visualize the project.
Finally, we cover details relating to decoration: colours for the walls, floor coverings, not forgetting lighting, which is an important factor in bringing a room to life.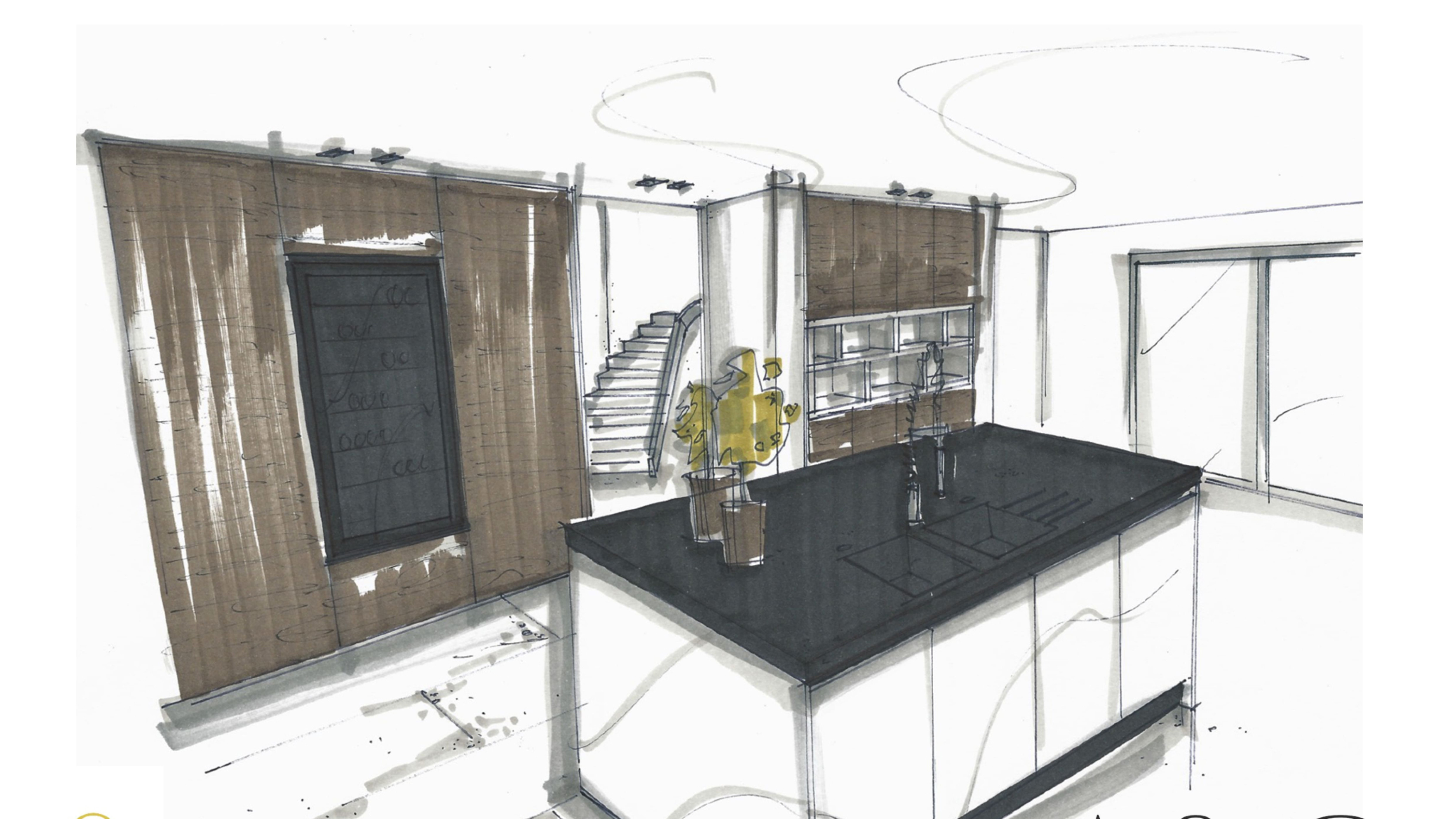 The Couzon-au-Mont-d'Or project.
What was the initial project for the house in Couzon-au-Mont-d'Or fitted with the EuroCave wine cabinet?
It concerns the renovation of a family home which my clients have lived in for over 30 years. The project is mainly based around the kitchen. We started from scratch; only the four walls were kept and the volumes completely redefined.
Just the two of them live in this large house but their children and grandchildren visit often. They needed a modular space: something intimate but with large areas for when they had a lot of visitors.
We therefore devised quite a cubic concept with large wooden furniture which created "passageways" between the hall, kitchen and dining room. We chose high-quality materials, such as the beautiful wood veneer on the furniture and black granite for the work surfaces.
In addition to their underground cellar, they wanted a wine cabinet.
 We therefore designed a unit to allow the cabinet to be completely built-in. In the specifications, all the domestic appliances were black with a glass finish. We were therefore keen to find a wine cabinet with a black finish; slightly tinted glass.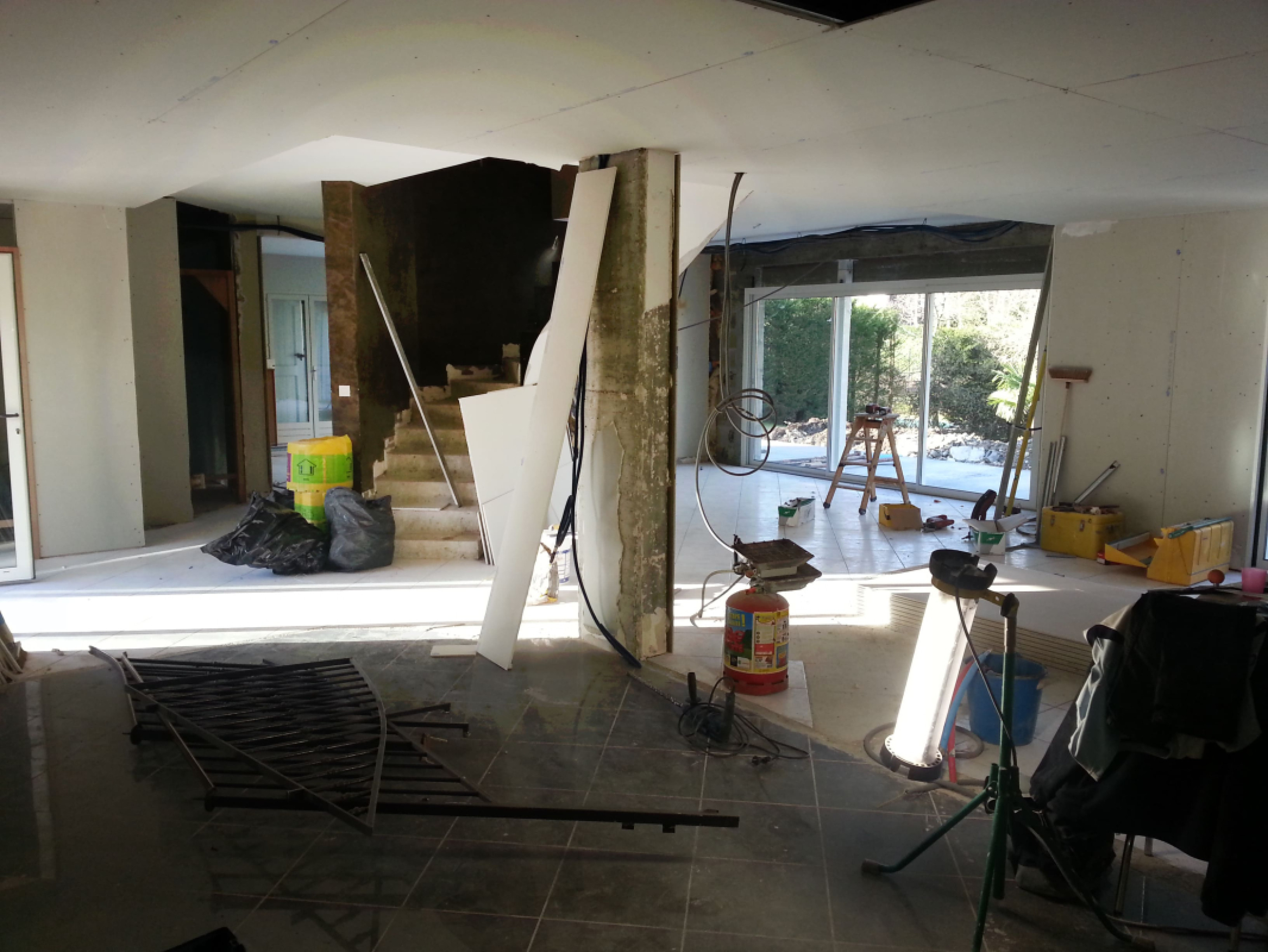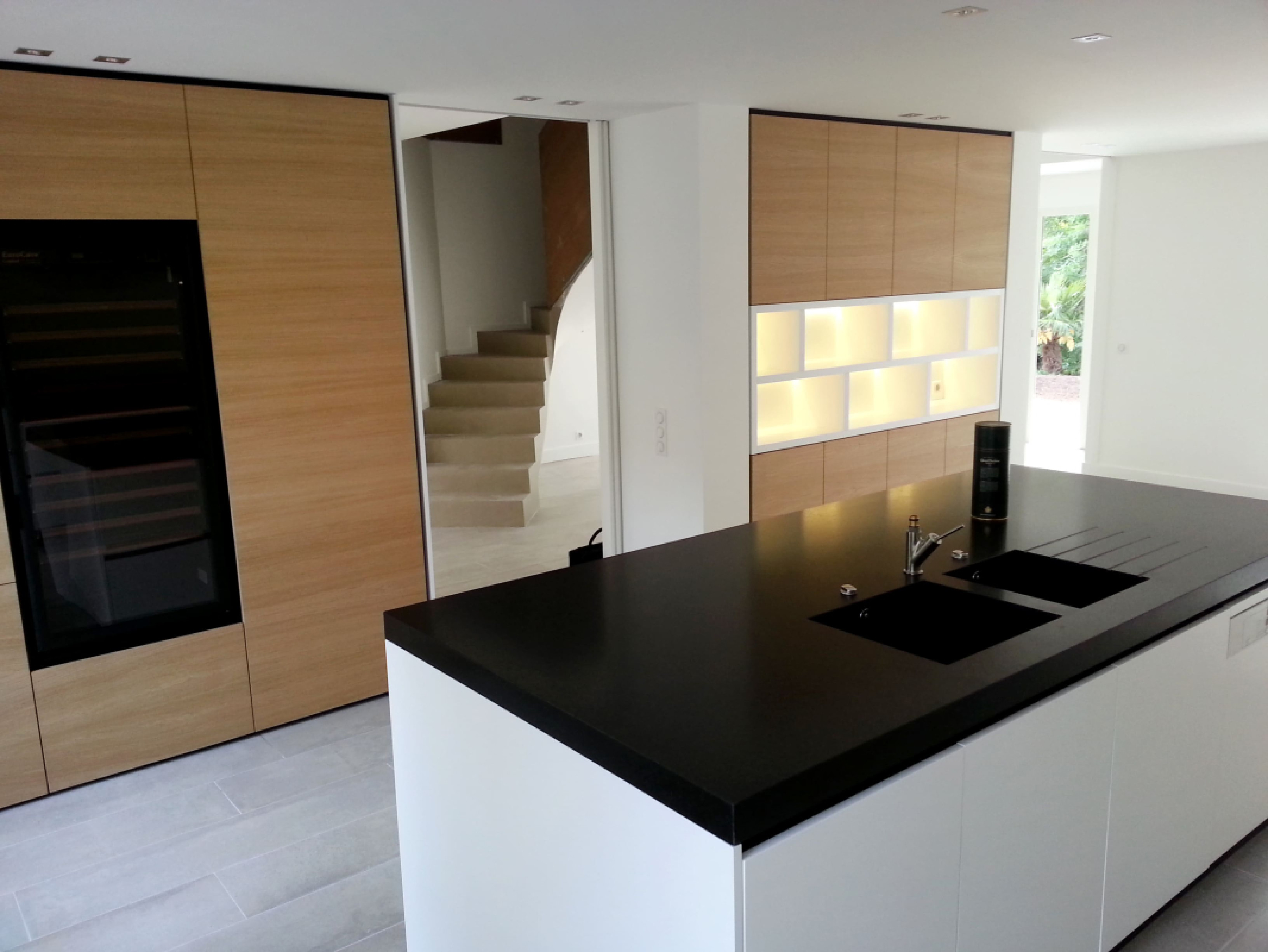 Why choose a EuroCave wine cabinet?
As they wanted to have their wine ready to serve whenever they wanted it and a cabinet with clean lines to showcase their bottles, I advised them to get a EuroCave multifunctional wine cabinet (several independent temperature zones: storage and service).
 I suggested EuroCave as I have worked several times with the brand. Even though they already knew the brand, they did their own research.
The wine cabinet you chose was not initially designed to be flush-fitted. How did you manage to fit it inside the unit?
This was achieved by designing a custom-made unit: skirting boards were fitted set back from the doors and vents were created, for optimal performance. Ventilation was provided at the front, back, top and bottom of the unit.
Would you recommend EuroCave to future clients?
Actually, EuroCave is a brand that I regularly recommend. I recommend it when I think that the products correspond to the project. Initially, discussion often concerns mainly the aesthetic side of the equipment.
 I let them know, if in terms of required performance, the solution is unsuitable. This is an important part of our role. We give advice, explaining the advantages and disadvantages of each product but whatever the circumstances, the client always has the final say.
Incidentally, I first found out about EuroCave when a client wanted to install a cigar humidor!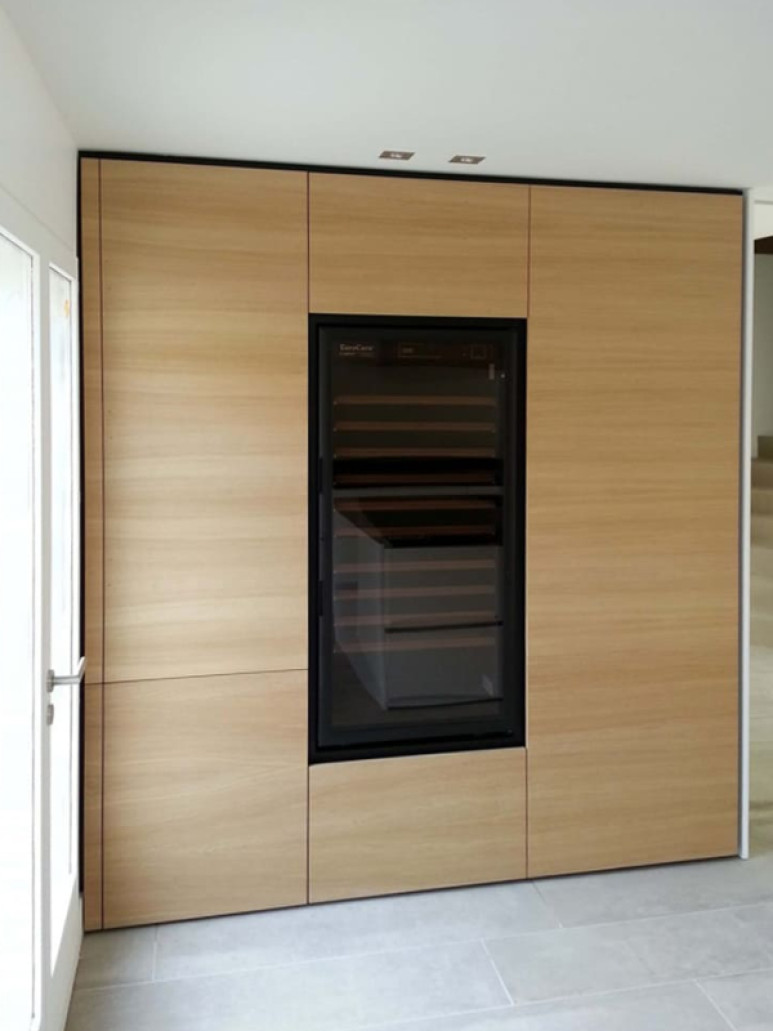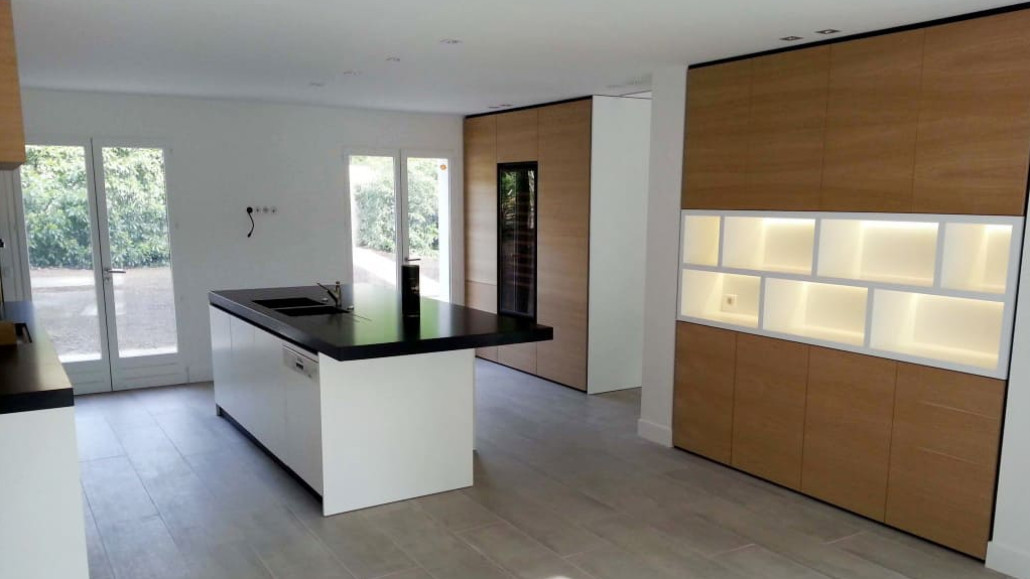 Anthony GELIN.
Interior architect and designer specialising in bespoke interior design since 2004. He advises clients on renovation or construction projects from design to completion.