Glass-front wine storage cabinet to enhance your wines.
Your fine wines will not go unnoticed with ShowCave, the wine display cabinet which combines storage and the art of displaying wine.
Function
Serving
Single-température
Size
Can be flush filled
Small width 1 door
Large width 2 doors
Capacity
Up to 180 bottles
All bottle size
Production
Origine France Garantie label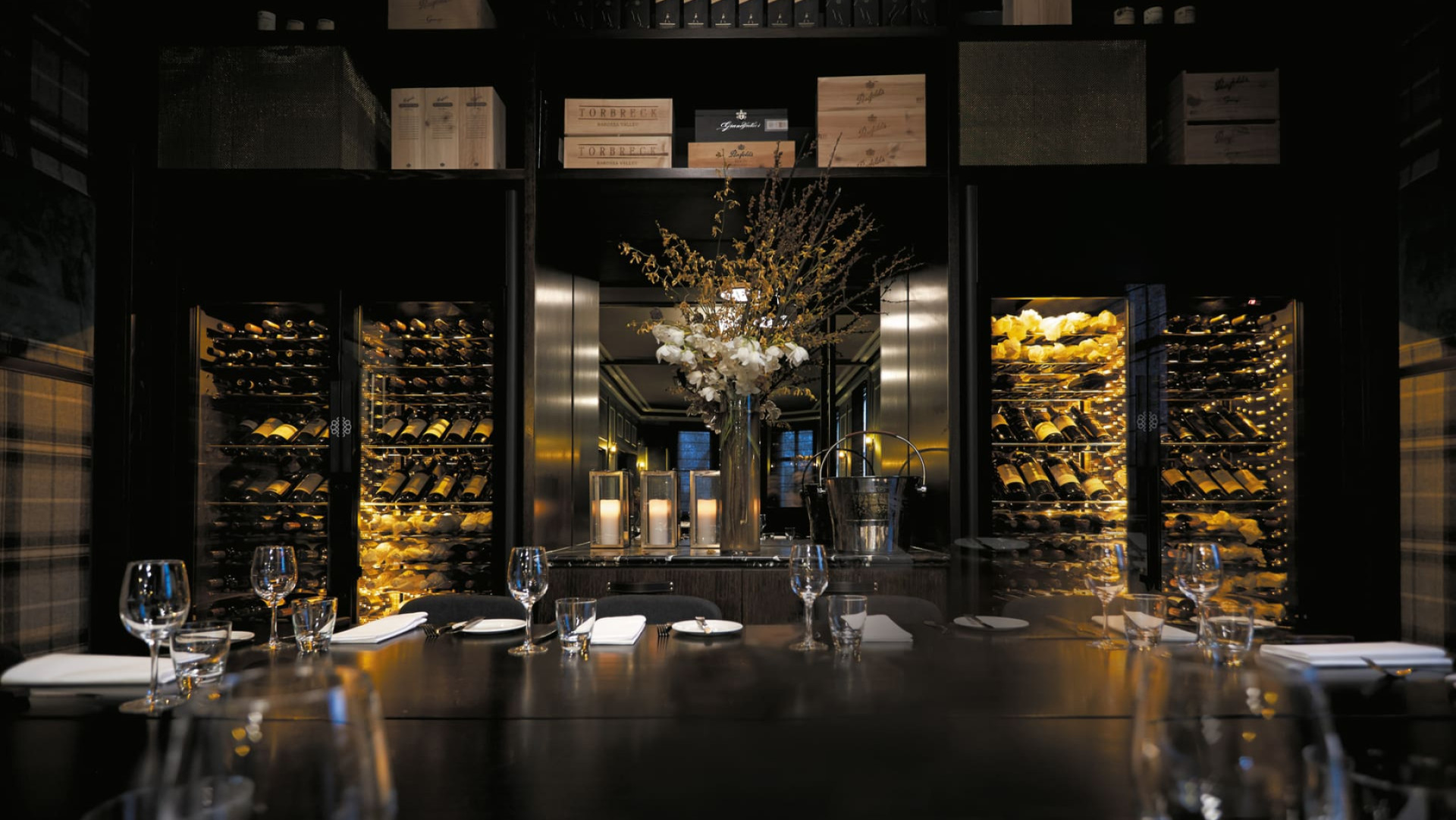 ShowCave is a modular, elegant and functional wine display cabinet.
Your wine takes pride of place and is displayed dazzlingly.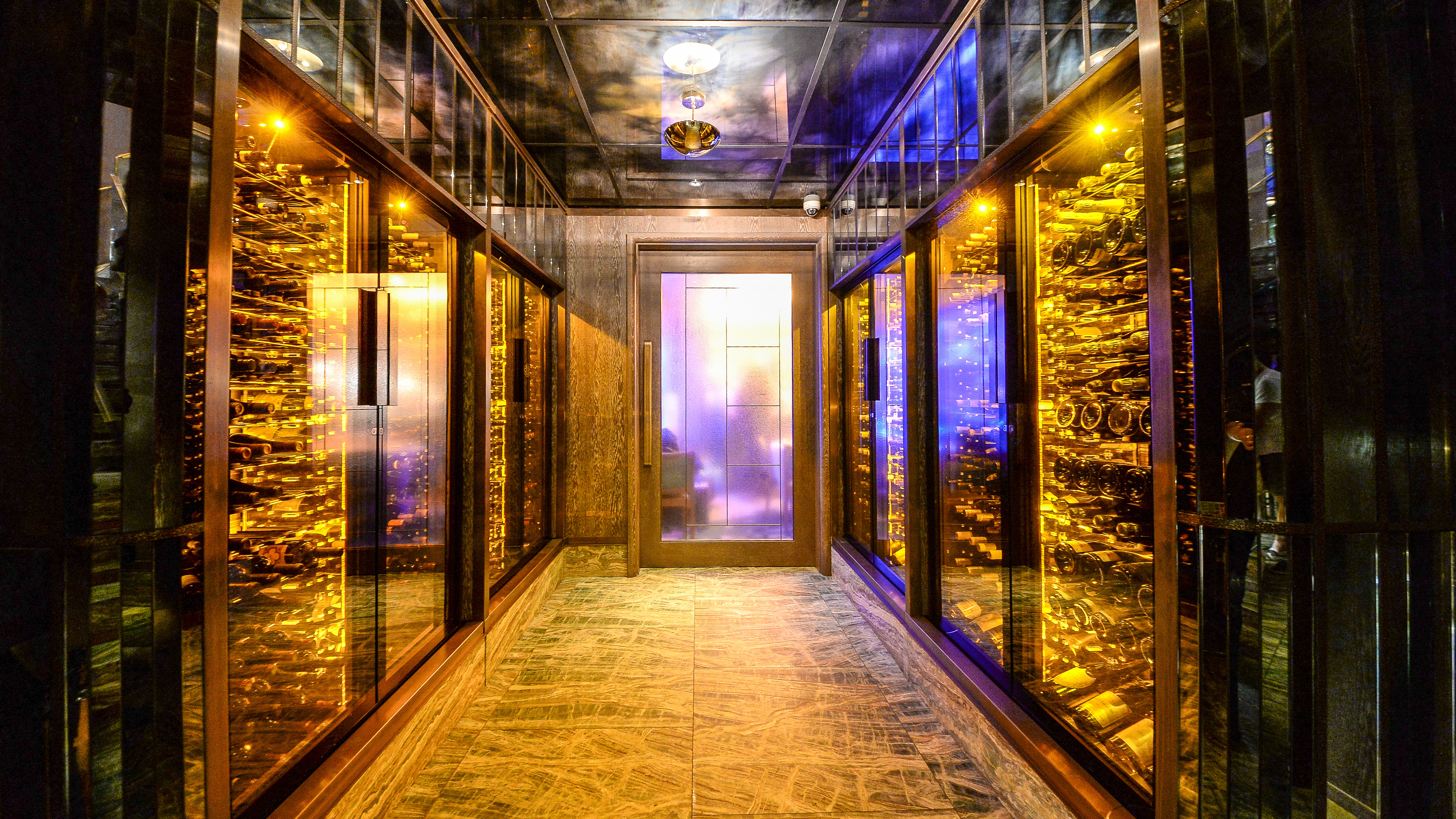 Lighting.
The LEDs placed along the walls diffuse amber lighting to subtly display your best labels, without affecting the quality of the wine.
The reflective interior walls amplify light and create perspective and depth.A design and reflective effects which really attract customers' attention !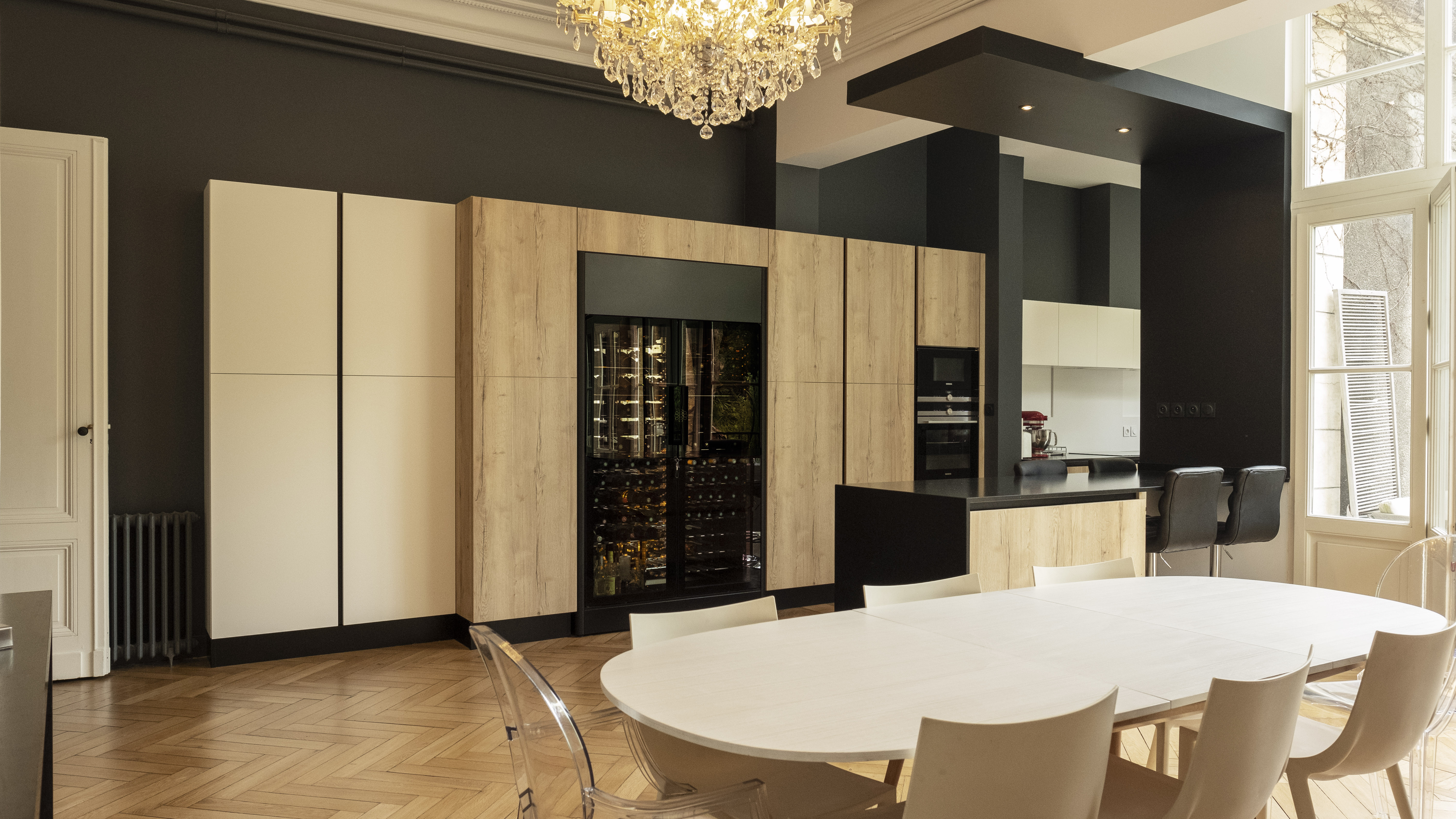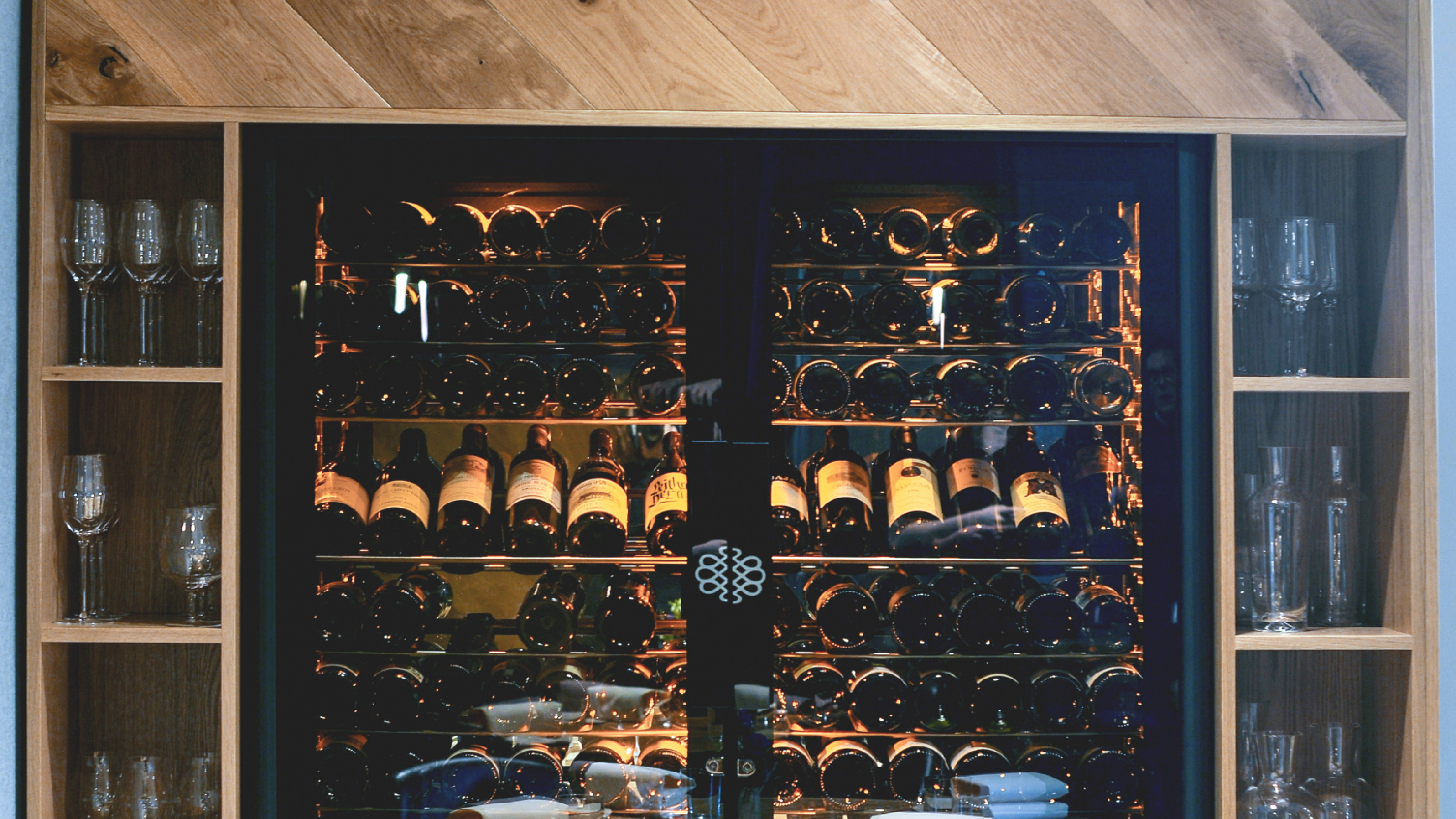 Can be flush fitted.
ShowCave allows you to create your own wine wall.
A wine display cabinet with shallow depth (499 mm) which can be flush fitted, it feels at home in any environment and is perfect for fitting inside a dedicated unit.
In the free-standing version, its contours in glossy black glass add character to a room.
Incredible design opportunities.
ShowCave is a single-temperature wine display cabinet which can be set from 6 - 20°C / 43-68°F, to bring your champagne, white or red wines to a perfect serving temperature.
Thanks to its two widths, many combinations are possible, allowing you to create a unique ambiance for your establishment and choose the most suitable temperatures for your wine.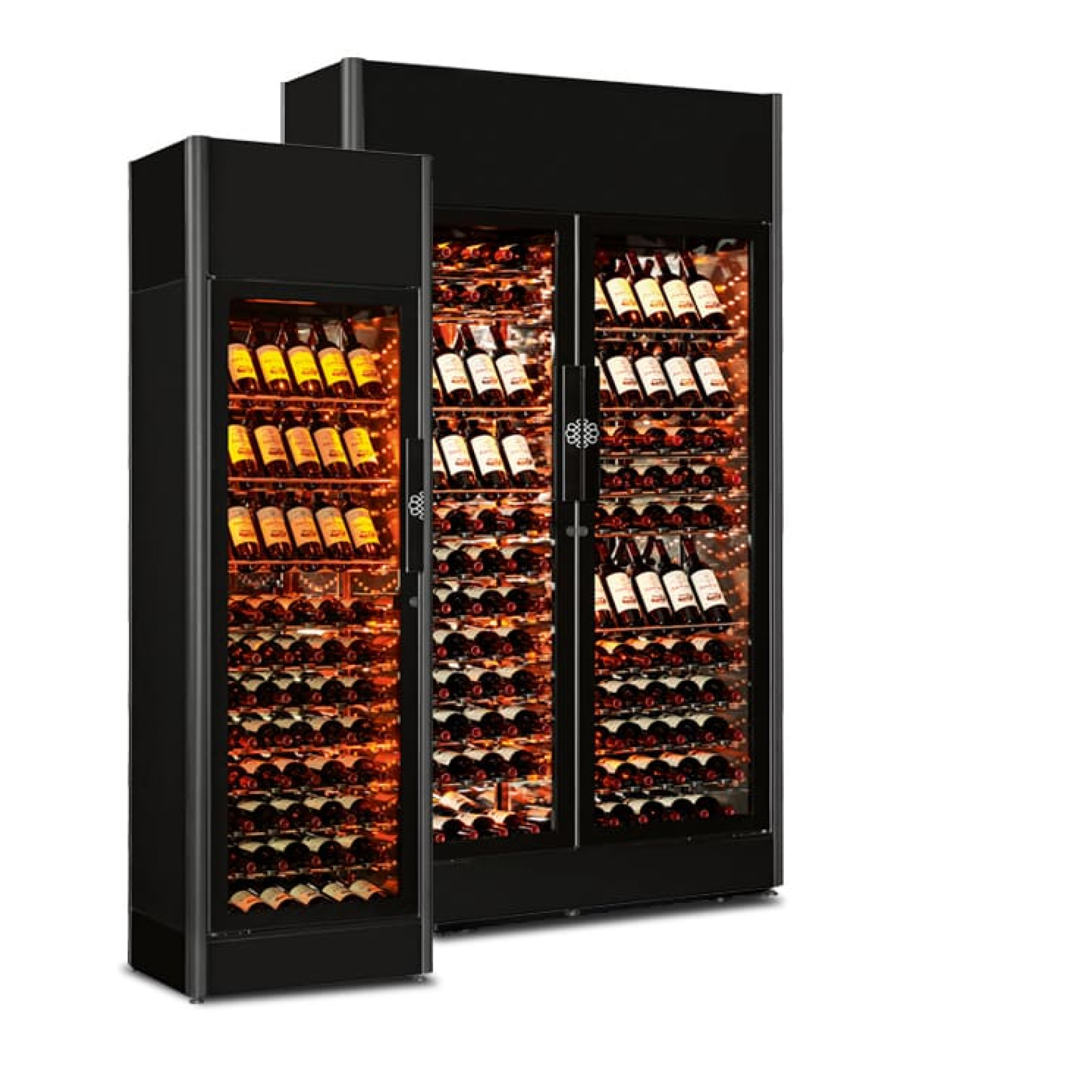 Anything is possible !
You can choose to place three 1-door cabinets side by side in order to have 3 serving temperatures, or combine a 1-door cabinet with a 2-door cabinet to have 2 serving temperatures.
Our ambassadors will help you to create the combination which best meets your usage and aesthetic requirements.
Interior layout.
Assembled on repositionable stainless steel rods, the Main du Sommelier bottle supports allow you to store and display your bottles individually. Bordeaux, côtes-du-rhône or champagne magnums, arrange your bottles with ease.
Short width 1 door - up to 90 bottles
Large width 2 doors - up to 180 bottles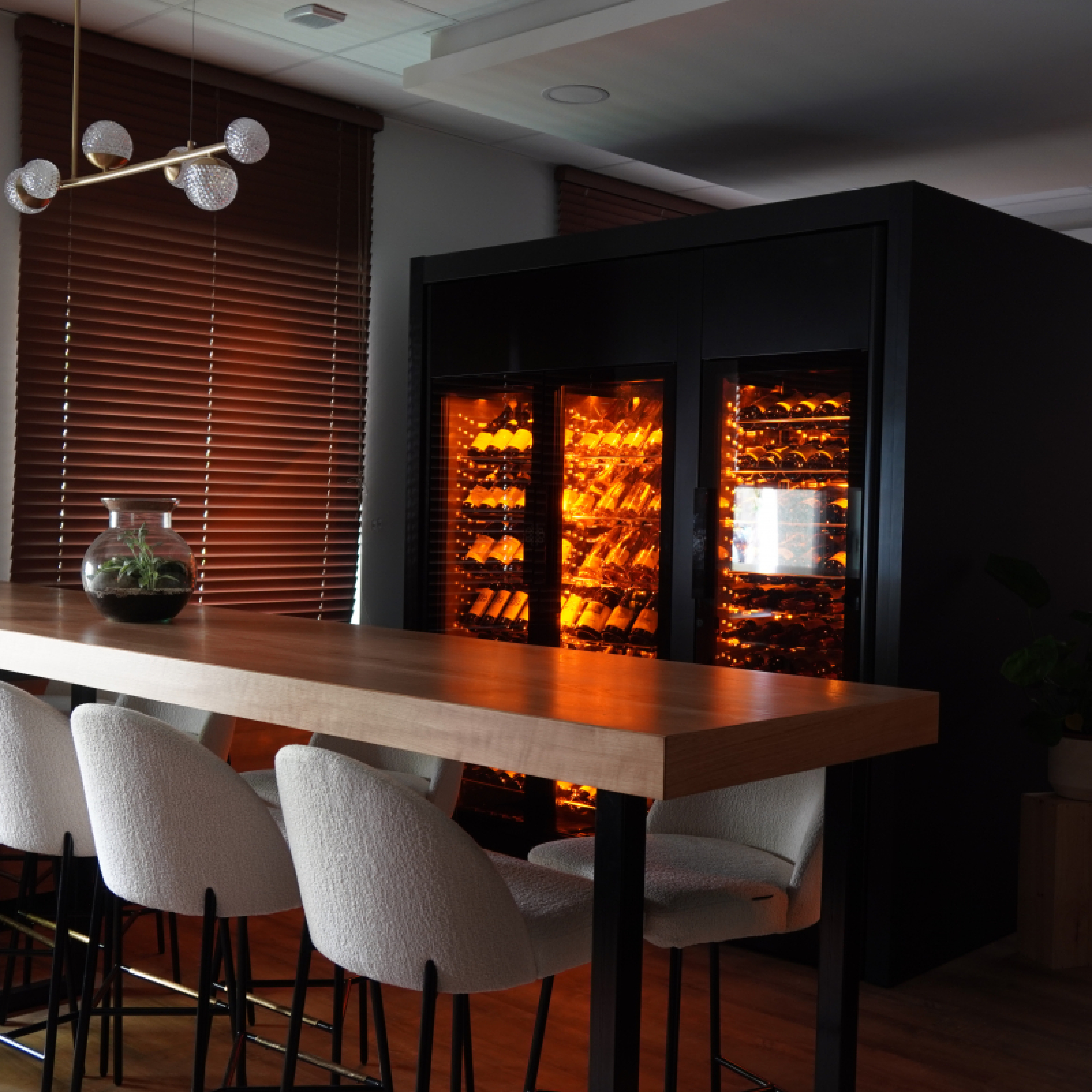 Safety
As if by magic.
For your peace of mind, the display of the actual temperature inside your cabinet, together with visual alarms, are there to warn you if something is not right.
UV-screened glass door
sensor alarm
temperature alarm
lock
individual bottle support
amber lighting
can be flush-fitted
Supermarkets
Establish yourself as a specialist and promote your wine offering.