The Till House, London, United Kingdom
Photo David Butler
Oak wine racks to stock your wines with authenticity.
The Modulothèque storage system in solid oak offers endless layout possibilities and adapts to the constraints of the room.
Size
Different module types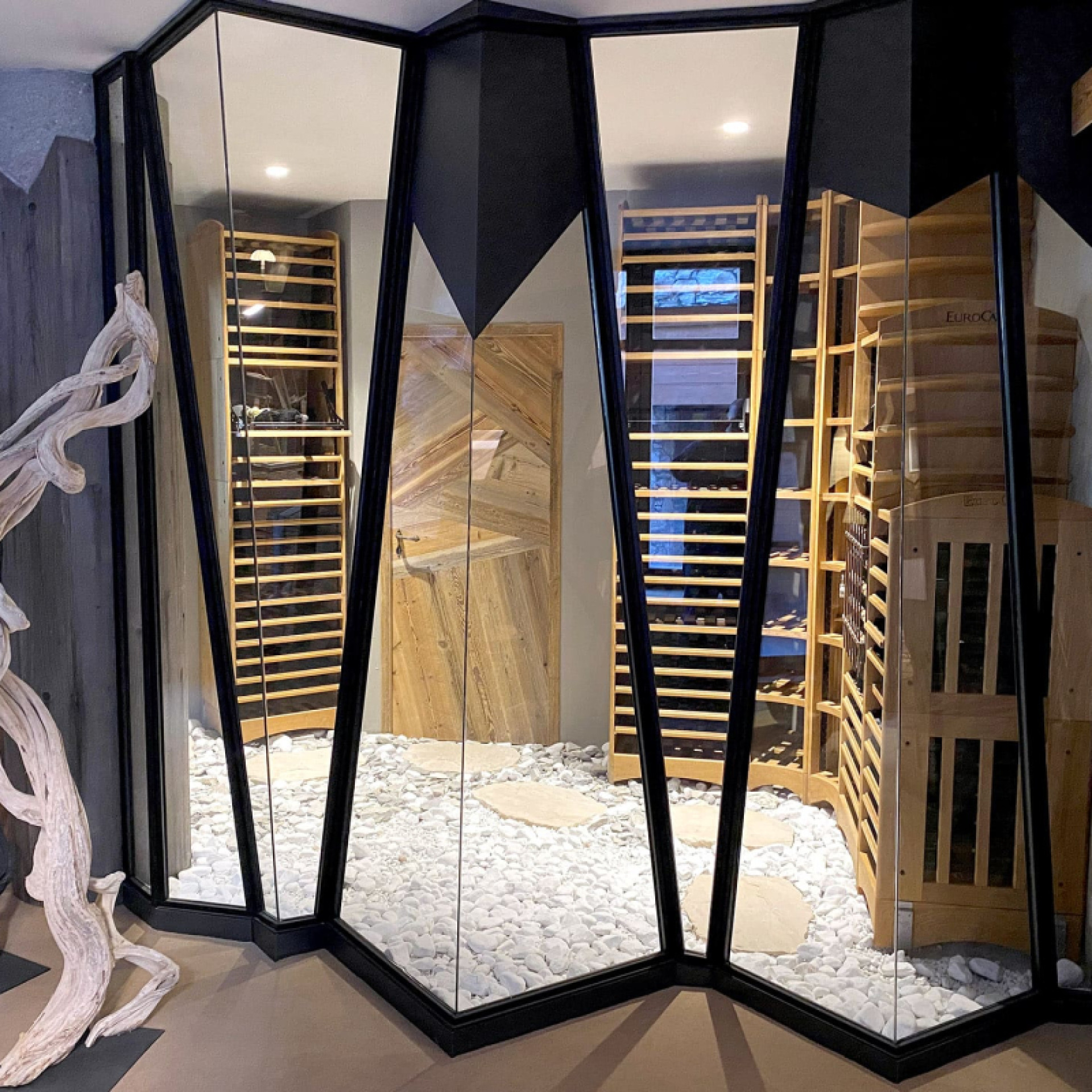 Hotel & Spa Les Barmes de l'Ours, Val d'Isère, France
Tailor-made layout
A choice of 15 modules!
Create your own storage and vary the height and width, thanks to all modules available, regardless of the constraints of the room (low ceiling, corner of a room, vaulted ceiling...)
The modules, which are easily combined, can be disassembled if you want to transport them or change the configuration of your Modulothèque.
Unlimited storage capacity.
Modulothèque is adaptable wine rack and can be added to as your wine collection grows.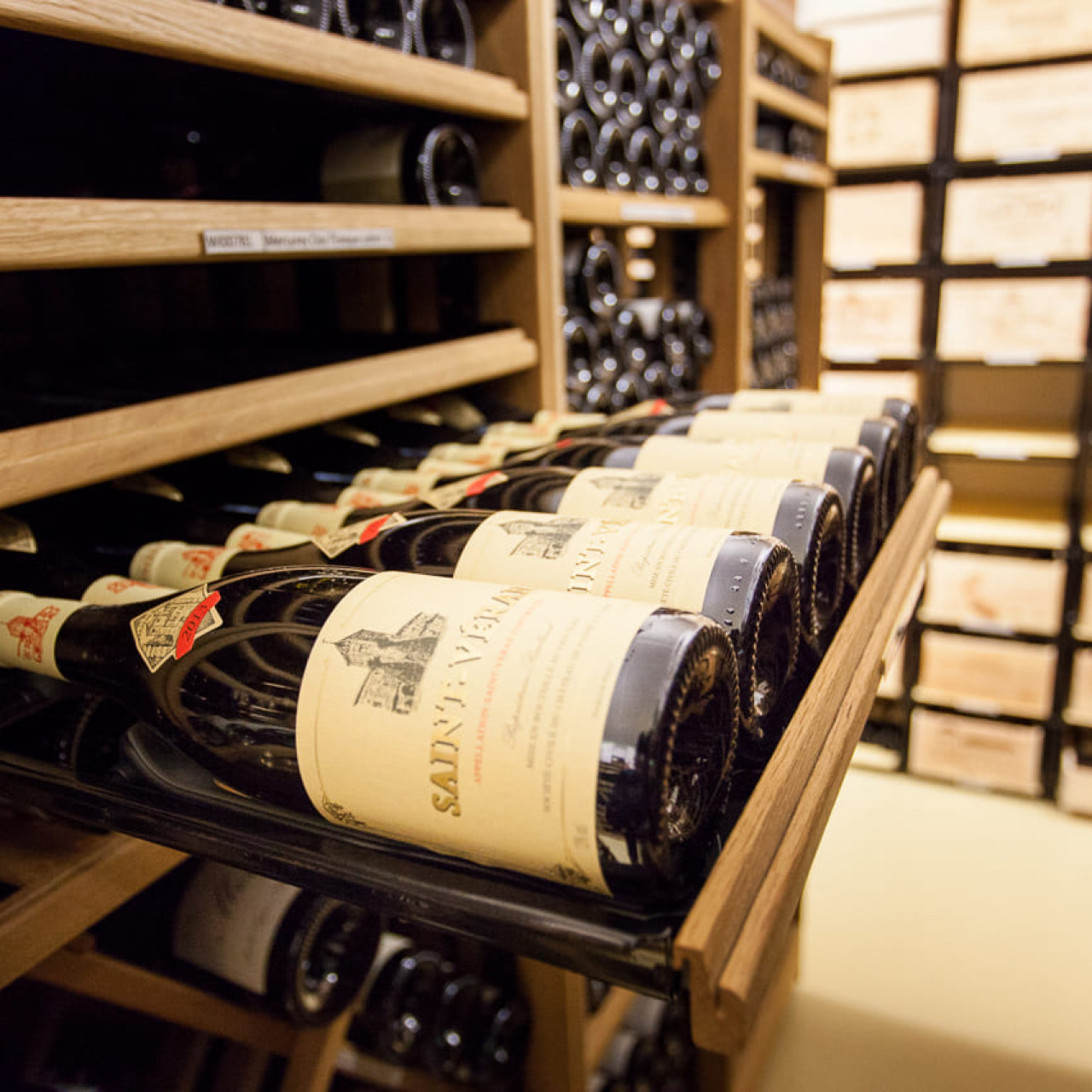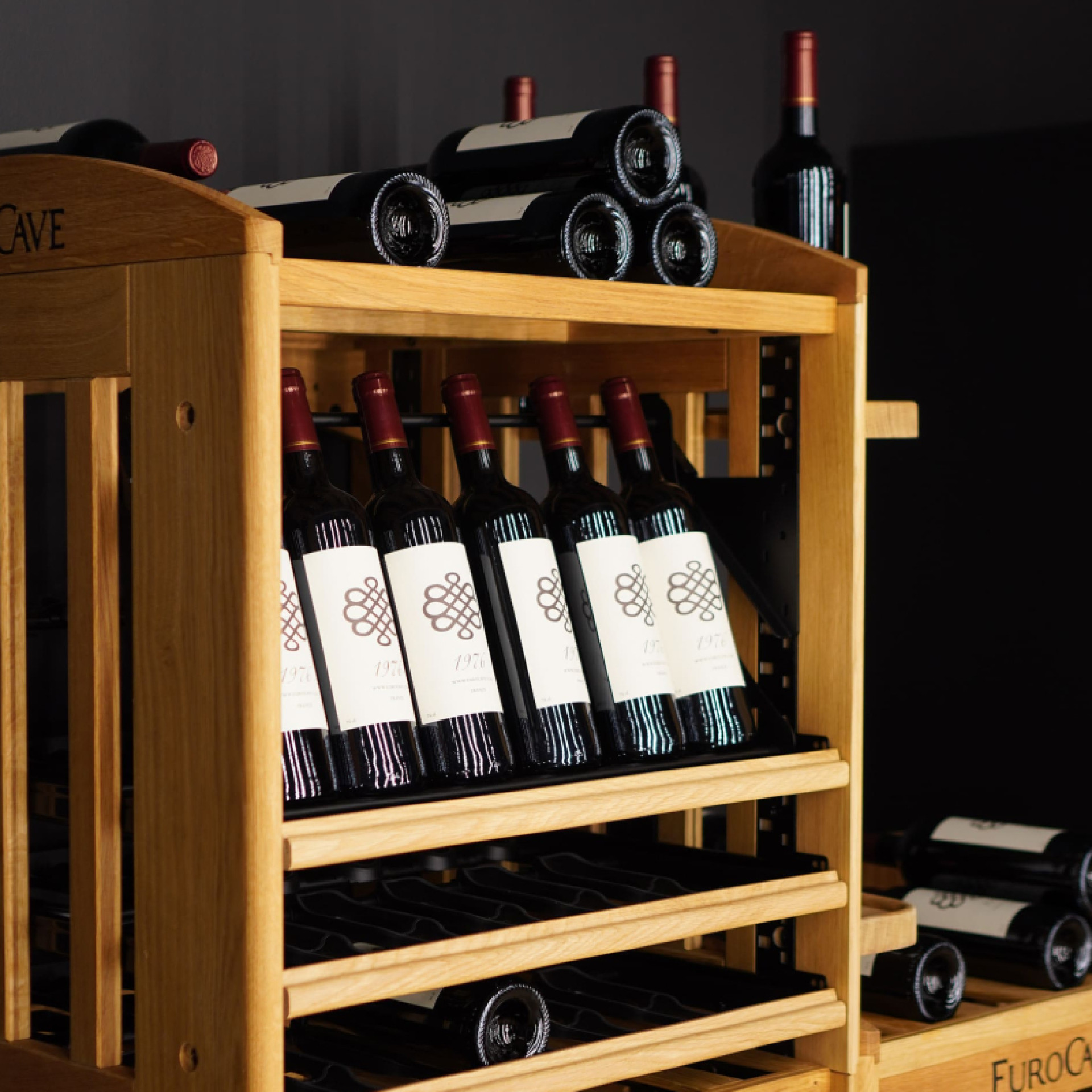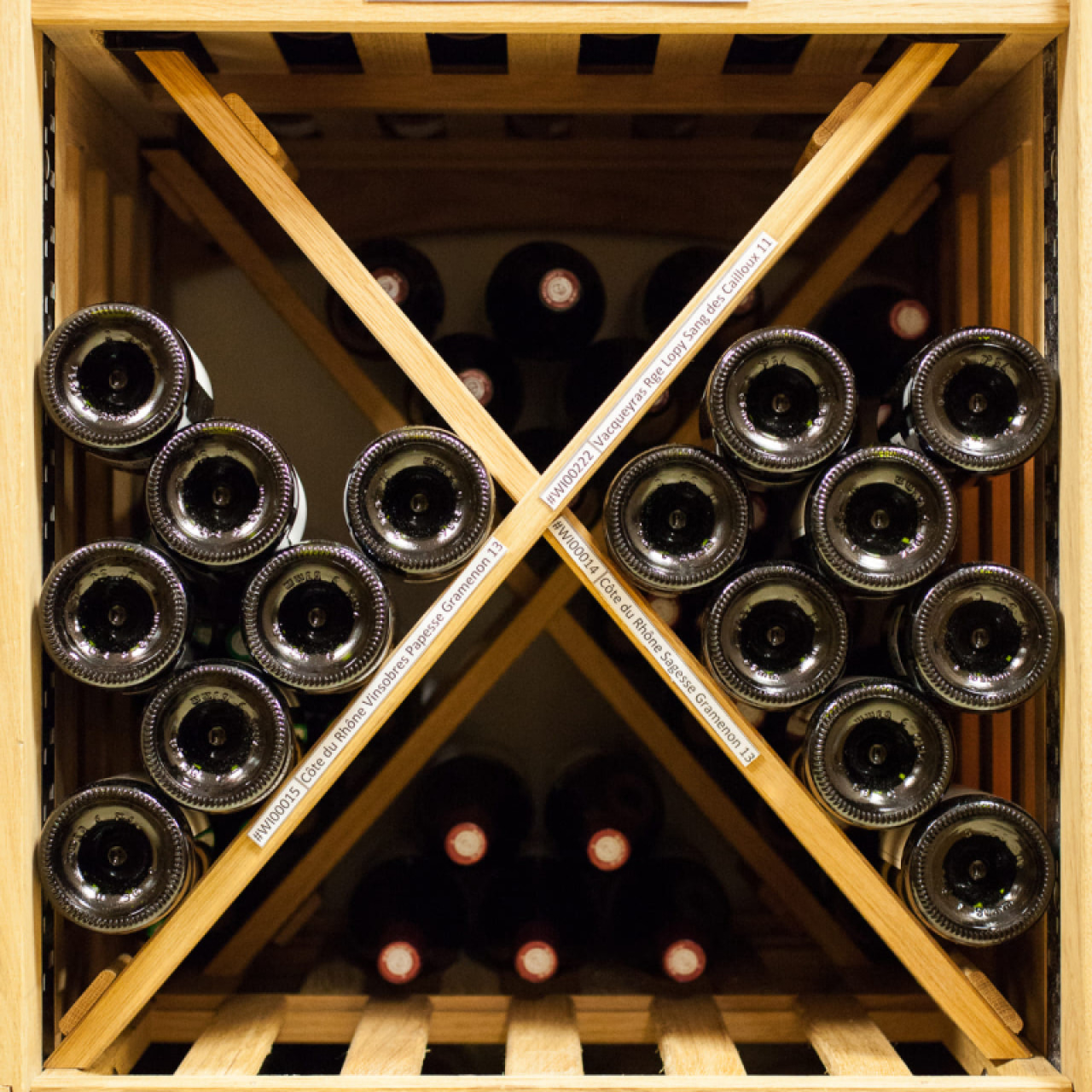 A wide variety of storage.
Combine sliding shelves, cross storage, racks…depending of your needs.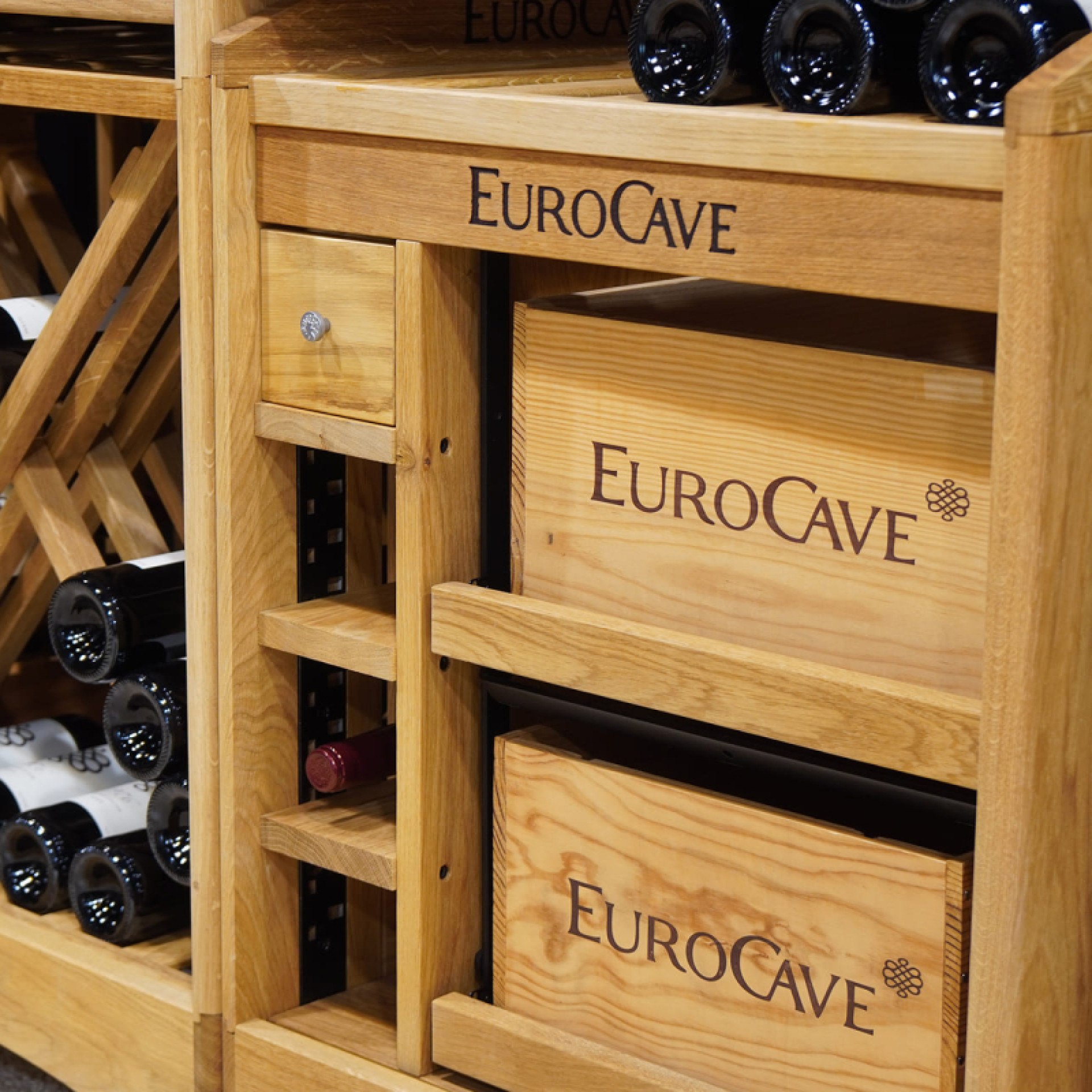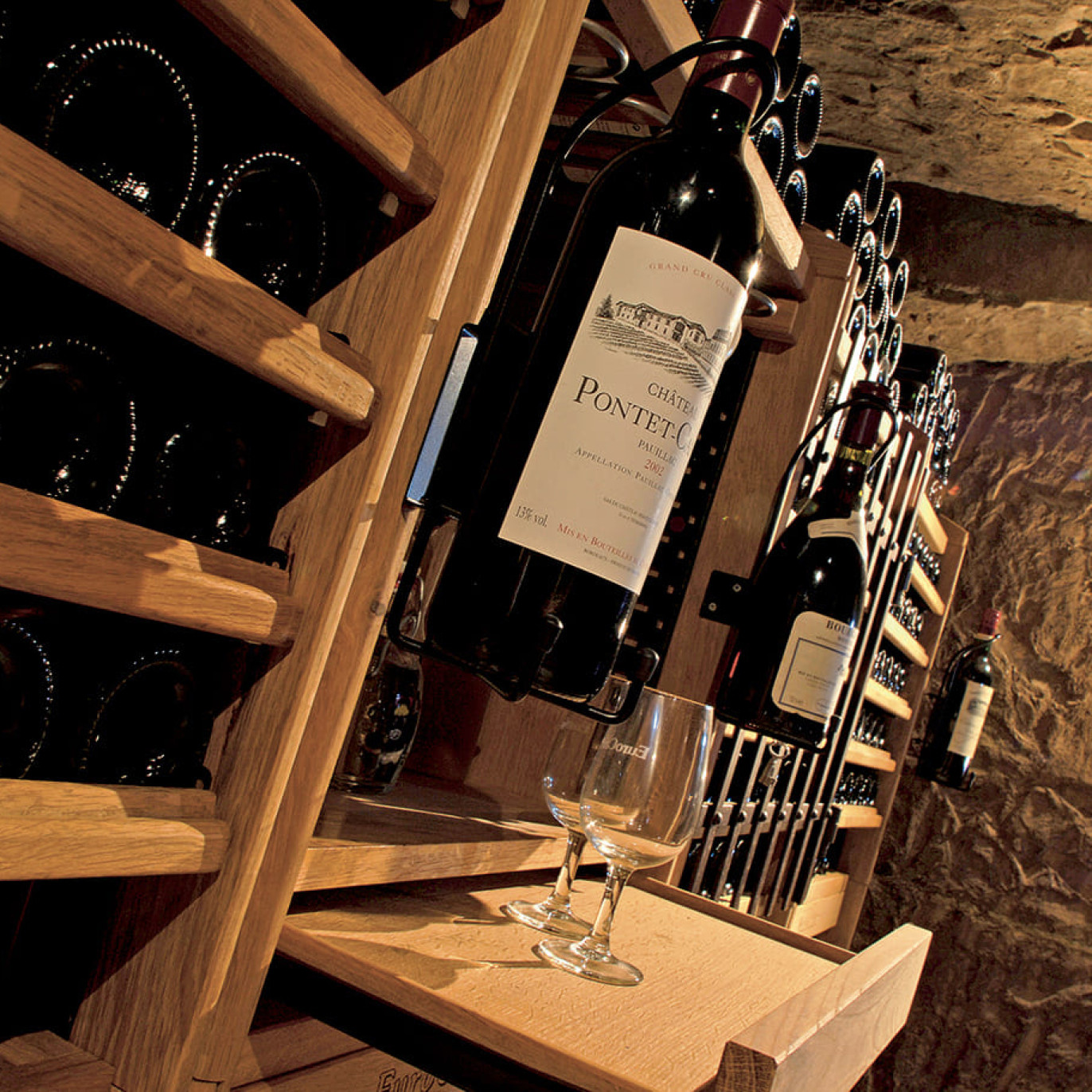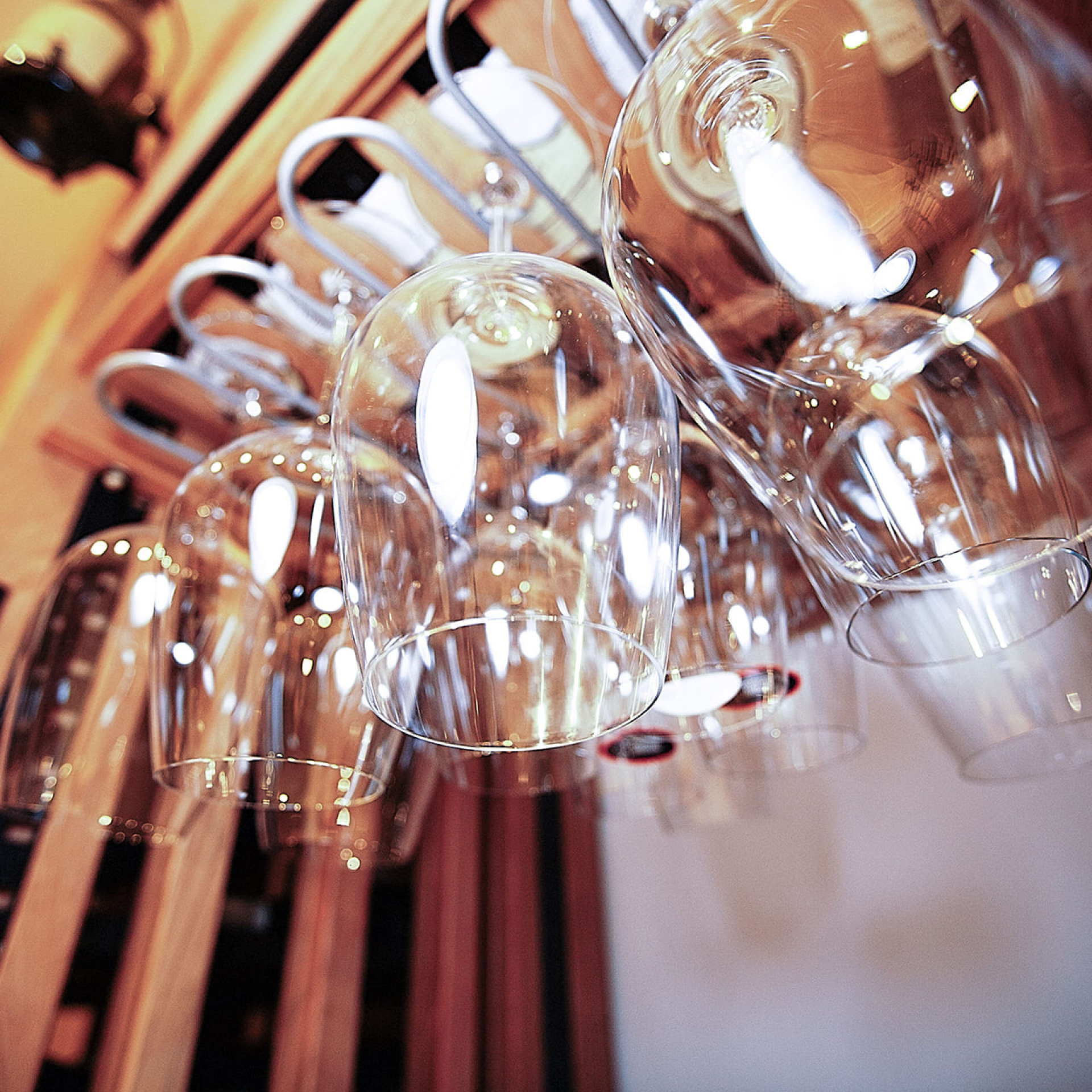 A tasting invitation.
Create a friendly room tasting with suitable furniture: bar shelf, pivoting bottle rack...
Go one step further.
Find a EuroCave store.
For a personalised accompaniment.
Our brand ambassadors support you from the study of your layout drawings to advice about your thermal study.
Our products in situ
Discover how our wine cabinets come to life.
An invitation to share fine wines and discover new flavours.
Air-conditioned wine areas
Renewing the air, stabilising the room temperature and humidity levels, cellar conditioners play a vital role.