Water-cooled split conditioner for wine cellar: compact dimensions for small spaces and windows.
With its understated design and quiet operation, Tahoma is perfect for including in all your custom-made projects and puts all the focus on your bottles.
Size
Internal unit
H295xW693xD310 mm
External unit
H706xW452xD334 mm
Technology
Split water cooled
2 units
Chilled water circuit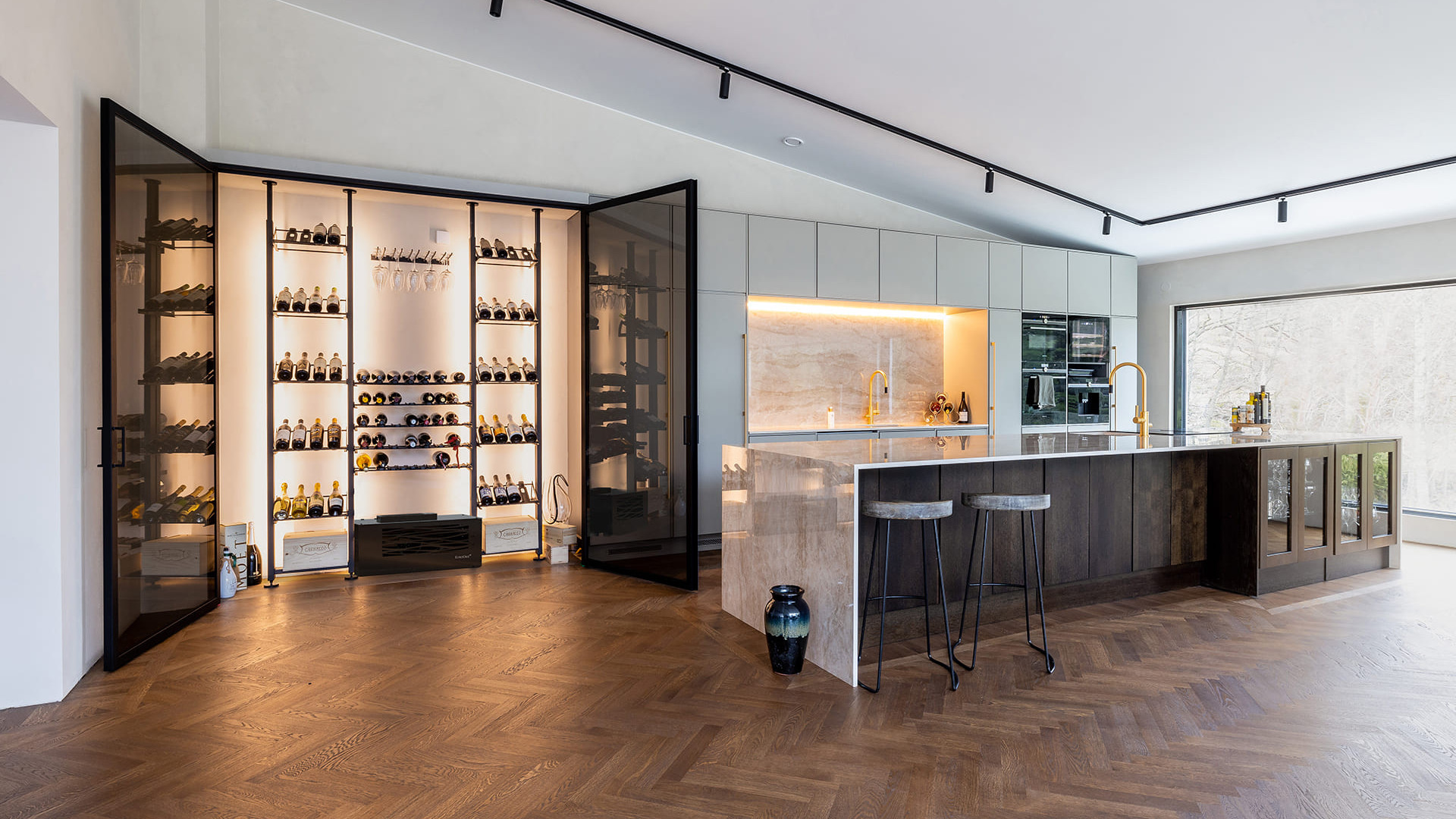 The optimal conditioning solution.
The Tahoma conditioner is designed to create and maintain ideal conditions for storing and maturing your wine. Because it ensures a constant temperature and retains humidity, your wines mature in optimal conditions throughout the year.
Temperature setting is 4 - 18°C.
Three operating speeds to optimise the balance between power, volume and noise level.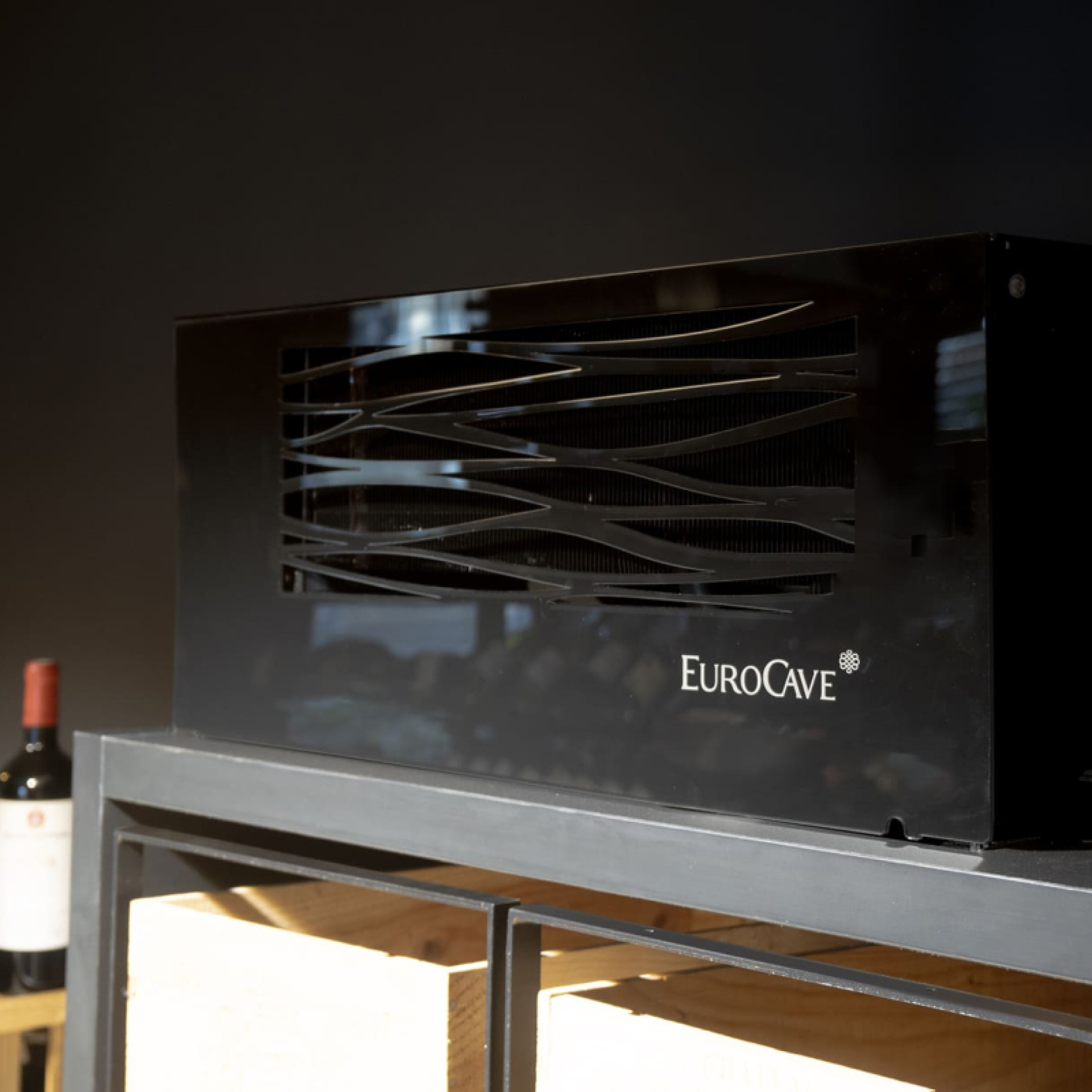 Water-cooled split technology.
As its name suggests, a split conditioner is made up of 2 elements. An external unit comprising the motor which is located outside the area to be conditioned in an adjoining room or one further away (up to 16 m away). An internal unit which blows air into the area to be conditioned.
This technology, together with the understated design and small size of the internal unit, makes the Tahoma conditioner discreet.
Dimensions H295xW693xD310 mm internal unit
Dimensions H706xW452xD334 mm external unit
Remote control.
The temperature and humidity can be set and displayed remotely via the wireless remote control, supplied with the appliance.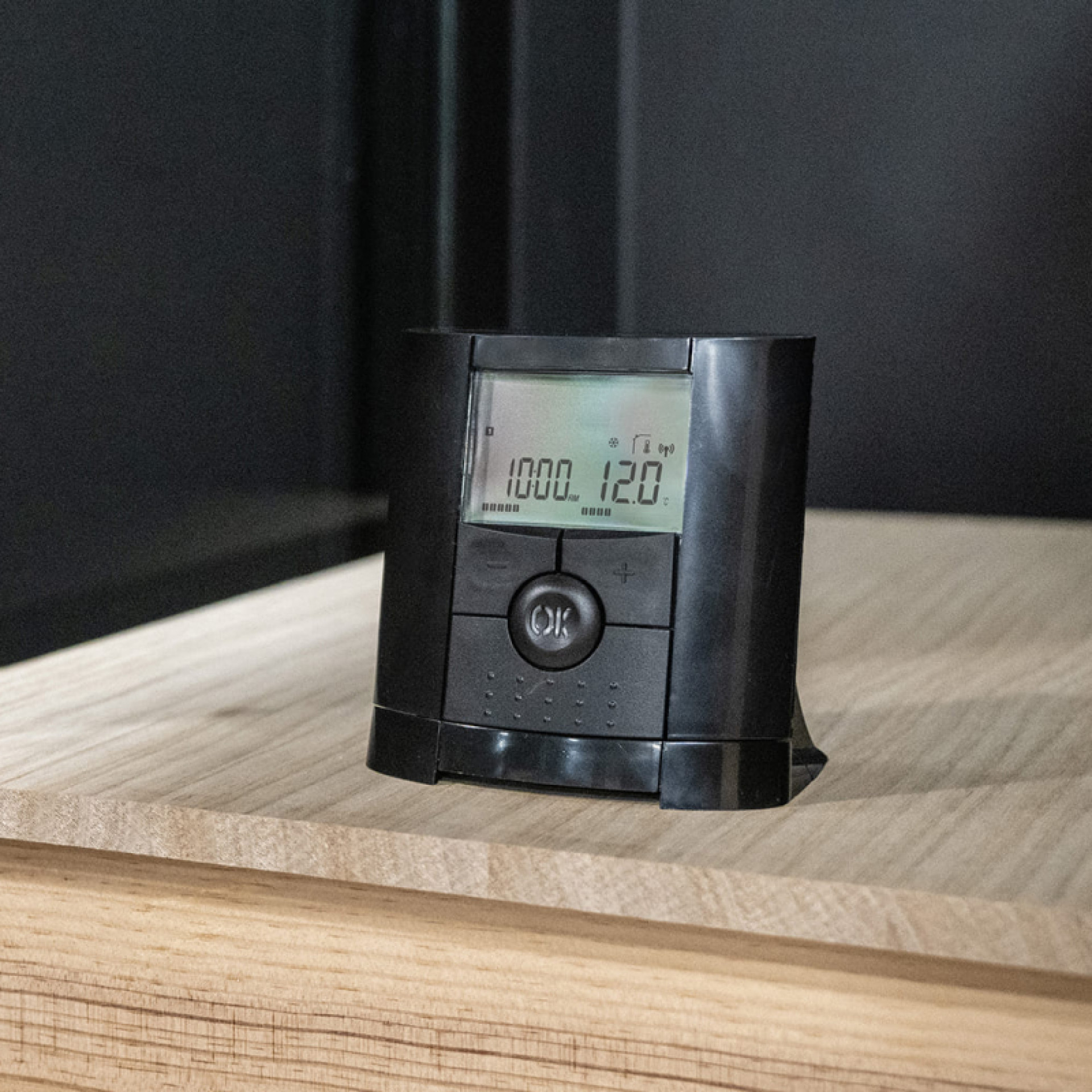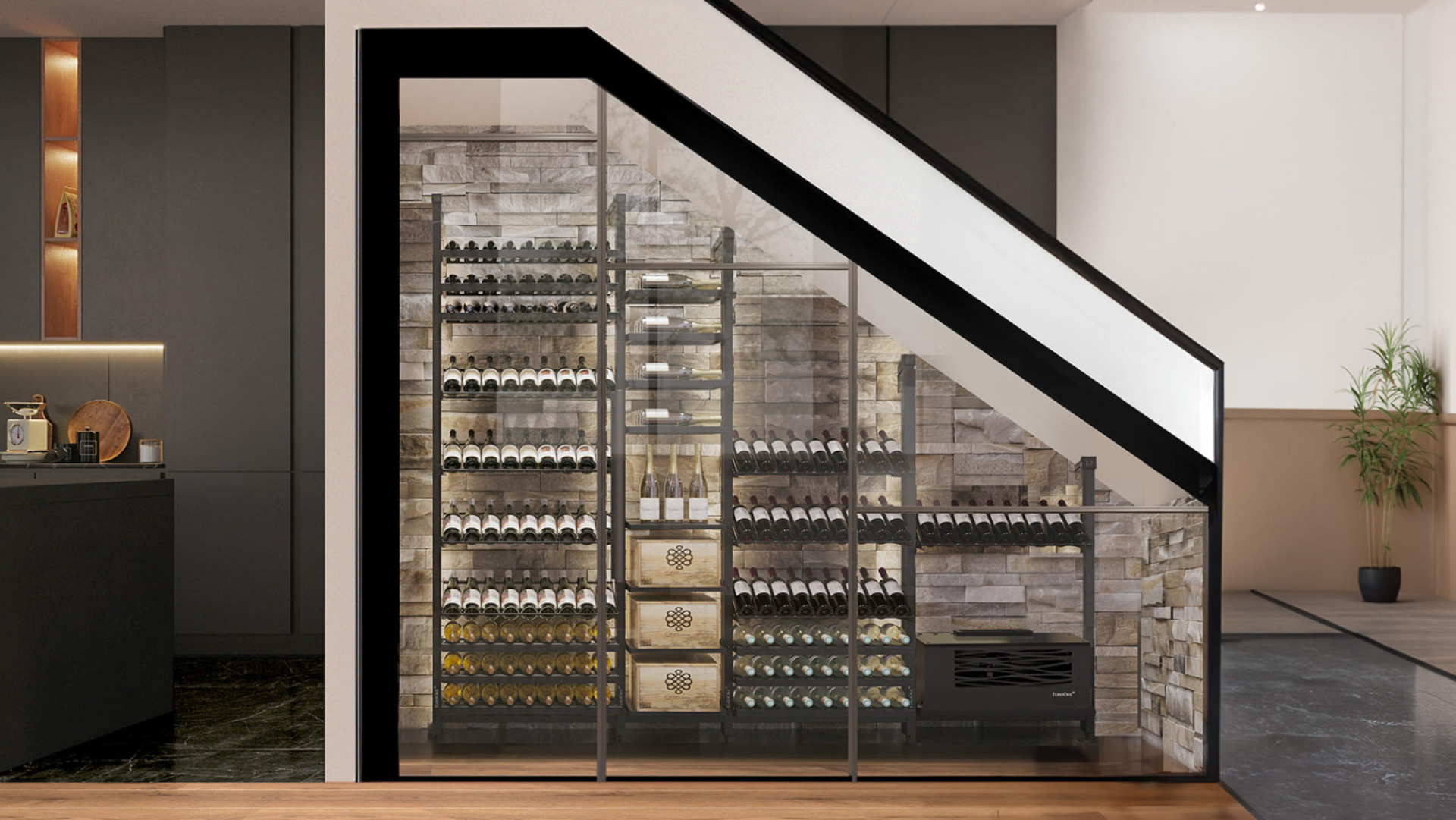 Every wine cellar is unique, which is why the Tahoma conditioner offers different fitting options to offer maximum flexibility.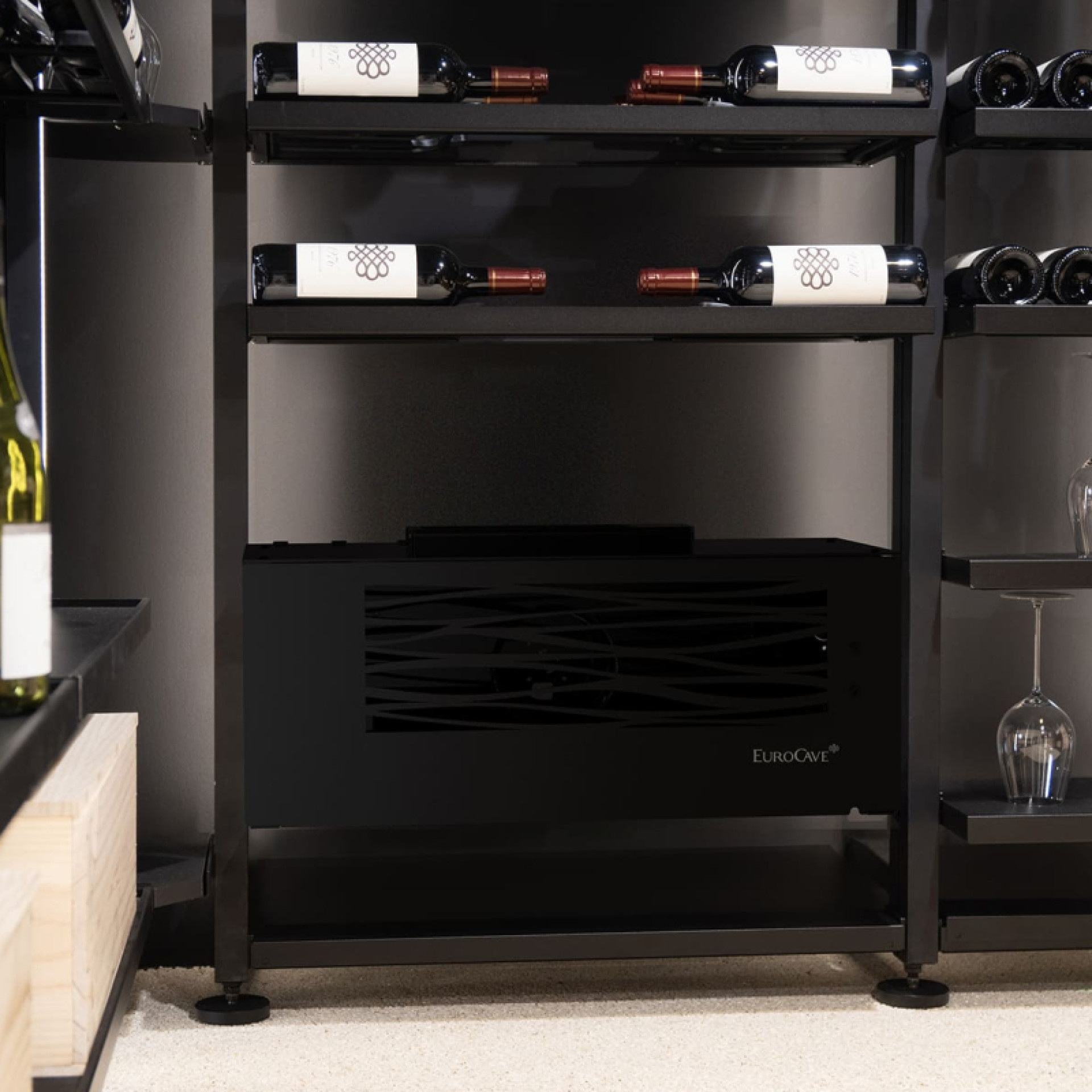 The choice of air outlet direction allows you to fasten the conditioner to the wall at the top or bottom of the area to be fitted out, but also allows you to fit it on a shelf according to your constraints and aesthetic goals.
We recommend that you have this appliance installed by a professional in order to ensure that the installation is compliant. The expertise of a professional also allows you to check the insulation of your space and determine the correct power for your appliance.
A humidifier kit allows you to control the supply of water and ventilation according to the actual humidity level inside your cellar. In order to make fitting your conditioner as simple as possible, we offer a wall bracket and drain pump.
Available in accessories.
controlled temperature
wireless remote control
small size
two-year guarantee
cooling capacity 440W
Go one step further.
Find a EuroCave store.
Do you have a wine cellar conversion project?
Our brand ambassadors support you from the study of your layout drawings to advice about your thermal study.
Wine cellar storage
Discover our furniture specifically designed to accomodate wine.