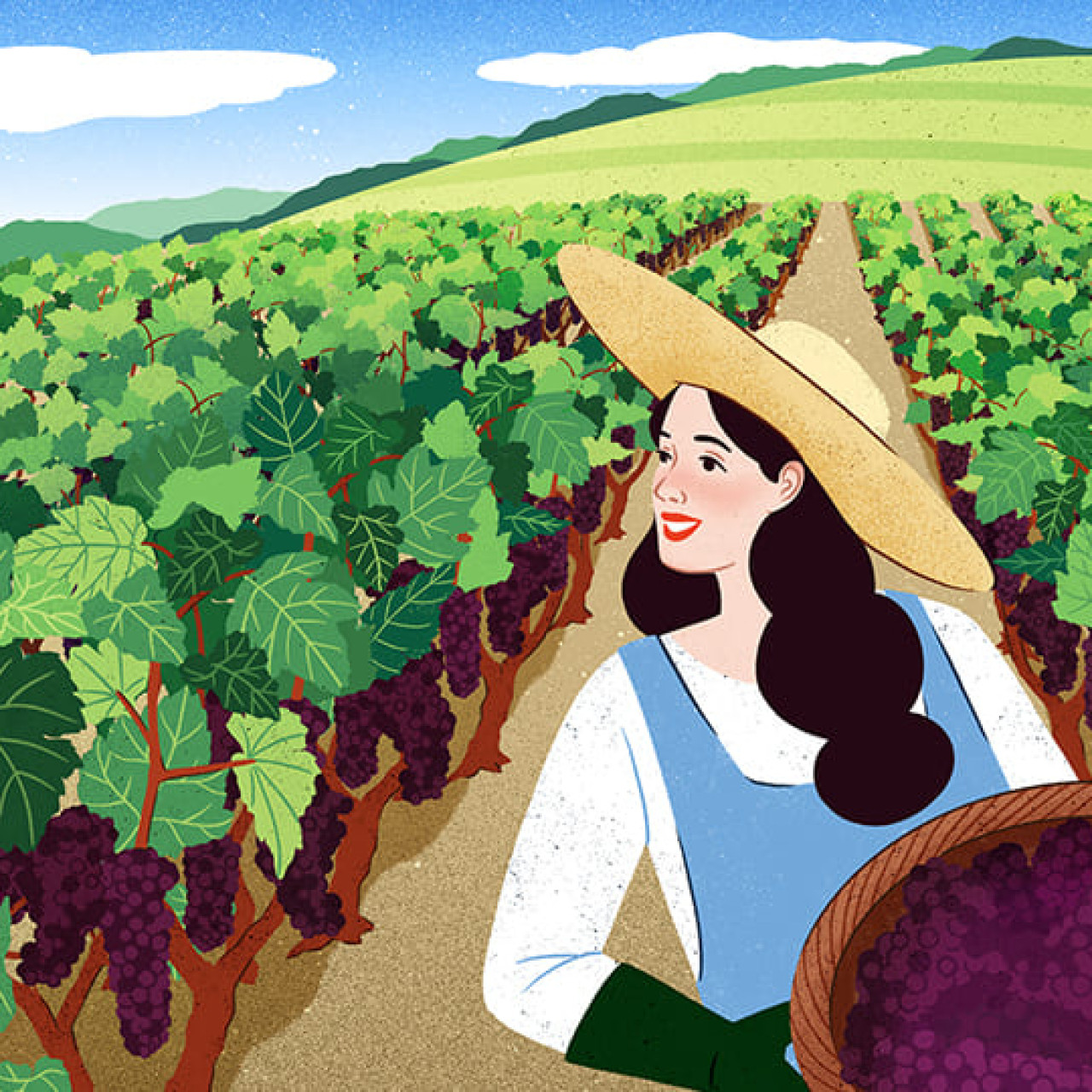 [ WINES ]
Bordeaux, my adopted family.
by Benoît Guenot (publisher of the books Fusées and Monopole, France)
Behind the oddball books Fusées and Monopole is the signature style of photographer Benoît Guenot. This inveterate vine-trotter has been treading the clay-limestone soils, schist-clad peaks and sandy plains for years meeting the men and women who make wine greater and more alive and documenting those whose pours have moved him to turn his distinctive shadowy spotlight on them.
His affinity with wine stems from hands-on experience, forging his culture from trips to his local wine merchant and to Burgundy, the region to which Monopole is dedicated. Then came Bordeaux, his latest port of call, where he moved with wife and children, surrounded by Merlot and Cabernet vineyards.
Complete with his oak-tainted misconceptions, he loosened up with some local drops in their sandstone amphora. For two years, he travelled the length and breadth of both banks, building up an adopted family before publishing Fusées. His visual and flavourful account of a wine region that radiates energy made him want to be a part of it, and he was subsequently recruited by a family-run distribution company, Satellite Wines.
The selection below is therefore Benoît Guenot's take on Bordeaux, a very personal, people-centric approach that may be unusual but is brimming with life and movement.
01.
Domaine Marius Bielle (Lalande de Pomerol)

"With his swept-back hair and leather jacket, Damien Bielle – Marius is his grandfather's name – encapsulates his native ninth arrondissement of Paris in his single varietal Malbec Pigalle label. Though he studied winemaking in classic Bordeaux style, he smashes conventions to smithereens. The result is a range of wines that doesn't have a bad apple in it, from Brut(es), Marius Bielle and Bazooka to Coyote".
02.
Domaine de l'Île Rouge (Lugasson)

"Antonin Jamois navigates Entre-deux-Mers and makes marvellous wines there. I have a soft spot for his Les Oubliés label and the (little-known) Castets grape variety".
03.
Ormiale (Merignas)

"After a full (first) life as an artist, Fabrice Domercq moved to Gironde and decided to make wine. What a great idea! Inspired by winegrower friends, the former sculptor – who has exhibited at the Cartier Foundation – soaks, infuses, fills demi-johns and makes wines that delve deep into your soul".
04.
Les Closeries des Moussis (Arsac)

"Pascale, Laurence and Margaux pour a lot of love into their wines. Their old vines produce the red Baragane label – named after the wild leeks that grow among the vines – in its beautiful 75-cl bottle. A mention should also go to their superb white wine that answers to the name of Gisèle".
05.
Château Le Puy (Saint-Cibard)

"The institution, the menhir, the rock and even the best wine in the world, or at least according to the Japanese manga The Drops of God! More than that, Château Le Puy is about a family – all fifteen generations and counting – and wines, that have been natural since before the word was invented, and are sensational".
06.
Château Brandeau (Les Salles-de-Castillon)

"Julien Voogt crafts the Banzaï, Gas Gas and Franc-jeux labels and is as articulate with grapes as he is with words. His wines are fruit in a bottle! My favourite is this Dernière Fleur label, made in 2017 with the very few grapes that survived the frost. Made to a tight schedule, but a legendary wine".
07.
Château Gombaude-Guillot (Pomerol)

"Tasting the finesse of wines by Olivier Techer, a biodynamic pioneer in Pomerol, is a must. His Pom'N Roll label shakes up conventions and gives your tastebuds a wake-up call!"
08.
Les Chais du Port de la Lune (Bordeaux)

"These wines are made in a former bunker in the centre of Bordeaux. Entreprising Laurent Bordes brings locally sourced grapes here and then has fun lovingly turning them into wine. It is the city's first urban winery."
09.
Domaine Uchida (Pauillac)

"This is a diminutive two-hectare property. Japanese winegrower Osamu Uchida nurtures his garden and his grapes in the most natural way there is. His pure Cabernet-Sauvignon is just so good!"
10.
Jaugaret (Saint-Julien)

"Maverick winegrower Jean-Francois Fillastre lost the right to display the name of his village on his wine labels, so Jaugaret wines are now enjoyed under the Vin De France designation".
11.
Domaine de Galouchey (Beychac-et-Caillau)

"Marco Pelletier makes garage or rather garden wines. The illustrious sommelier, who has worked for the top hotels, including the Bristol, is now the proud boss of one of Paris' most delightful venues, Vantre".
12.
Château Palmer (Margaux-Cantenac)

"A bone fide château! This was the first heart-stopper in my life as a wine enthusiast. It is a classic Bordeaux brimming with finesse and, to top it all, made biodynamically".
13.
Château Bois de la Gravette (Moulis-en-Médoc)

"Lucie Mançais is the future of wine! She produced her first vintage in just 2021. Her style is all about fruit, fruit and more fruit. I love it!"
Illustration - Kristelle Rodeia
A cursory glance at the scenes by this Parisian illustrator suggest that they have a firm rooting in reality. Delve a little deeper, however, and her illustrations in fact reveal both fantasy and poetic worlds depicting a fount of inspirations derived as much from scientific illustrations as comic strips (Charles Burns, Brecht Evens), paintings (Ron Mueck, David Hockney), fairy tales (Lewis Caroll) and animation (Hayao Miyazaki).