[ CELLARS ]
In the cellar at Nosso
Paris, France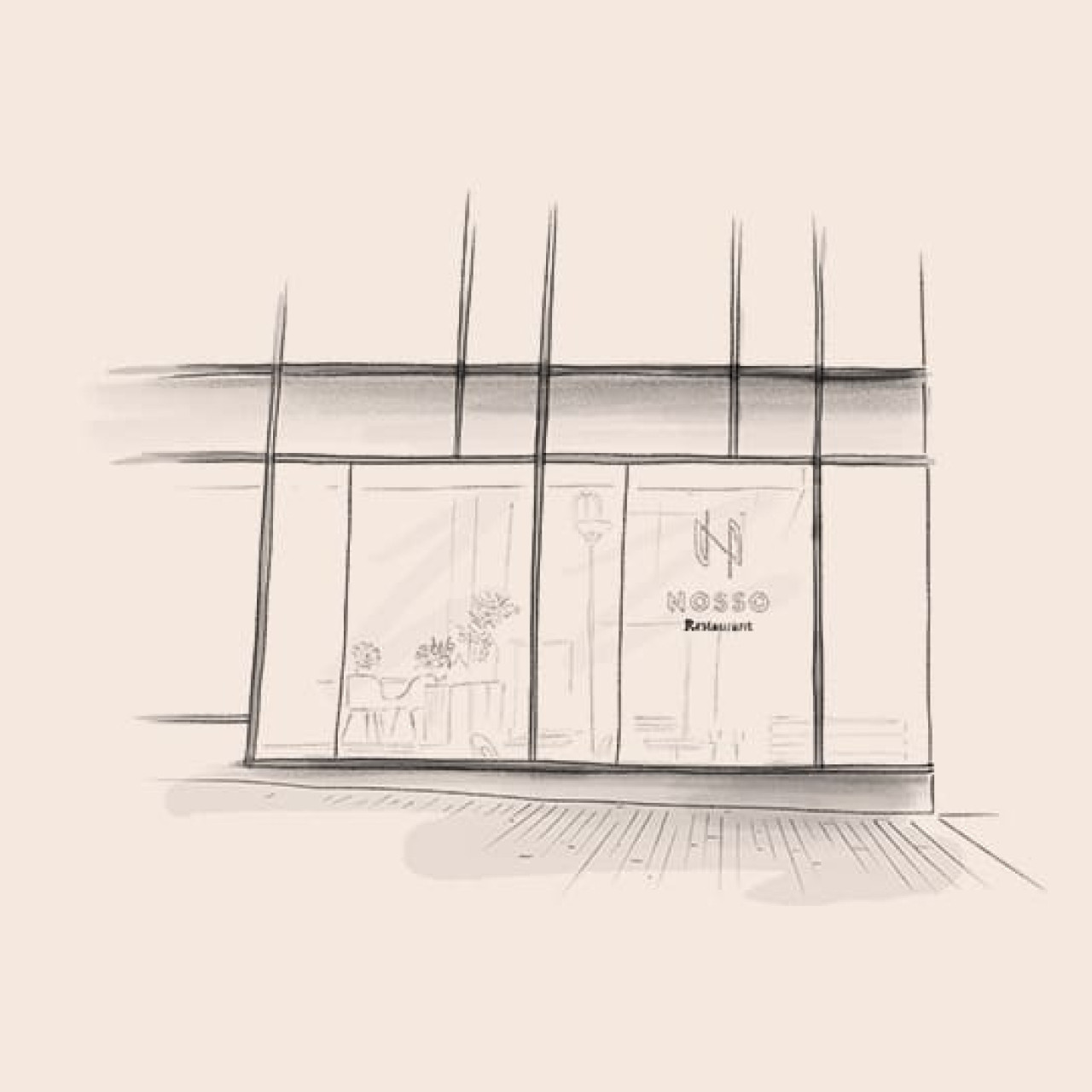 Born in Rio, Alessandra Montagne grew up on a small farm in South-East Brazil. A former school teacher, she became a chef after studying at the Sorbonne and opened her restaurant Nosso just around the corner from the François Mitterrand library in 2021.
Sommelier Aurélien Gil-Artagnan, who has worked for the finest restaurants, has the upper hand when it comes to the wine cellar. In just two decades, Aurélien Gil-Artagnan has certainly hitched his metaphorical wagon to the stars, working with such acclaimed establishments as Le Bateau Ivre, La Chèvre d'Or, Taillevent, l'Auberge du Pont de Collonges, Le Mandarin Oriental, Le Bristol and La Réserve. Now the sommelier and front-of-house director at Nosso in Paris, he has designed a bespoke wine cellar befitting of Alessandra Montagne's cuisine.
"We met at a tasting through a mutual friend. She had plans to open a bistro-style eatery for lunch and a gourmet restaurant in the evenings. Work was still being done on the restaurant when I joined her and so we started with a blank canvas."
A living cellar
Combining natural and conventional wines, Nosso's wine list is both user-friendly and worthy of a Michelin-starred restaurant. "I gradually built it up, drawing on the allocations that my career and my connections with winegrowers allow me to have. As we don't have a large storage area, I ensure it is a living cellar with movement throughout the seasons. We have around 2,000 bottles and some 300 to 350 different listings. The rotations are always planned six months ahead which allows us to stay in step with Alessandra's seasonal cuisine, but also to manage our cash flow and pay winegrowers as soon as they send their invoices. In my opinion, that is an essential aspect of the relationship of trust between us".
Grands Crus alongside quaffers
"We have a great selection of fine wines but I get as much pleasure out of opening wines for casual drinking. Many customers come here for our selection and trust our favourite picks. I attach great importance to the range of pairings we offer by the glass. It is deliberately extensive and not limited to wine. We broaden the spectrum by adding fortified wines, spirits, sakes and beers for example. Since October, customers have been able to find all our listings at the Tempero, our delicatessen".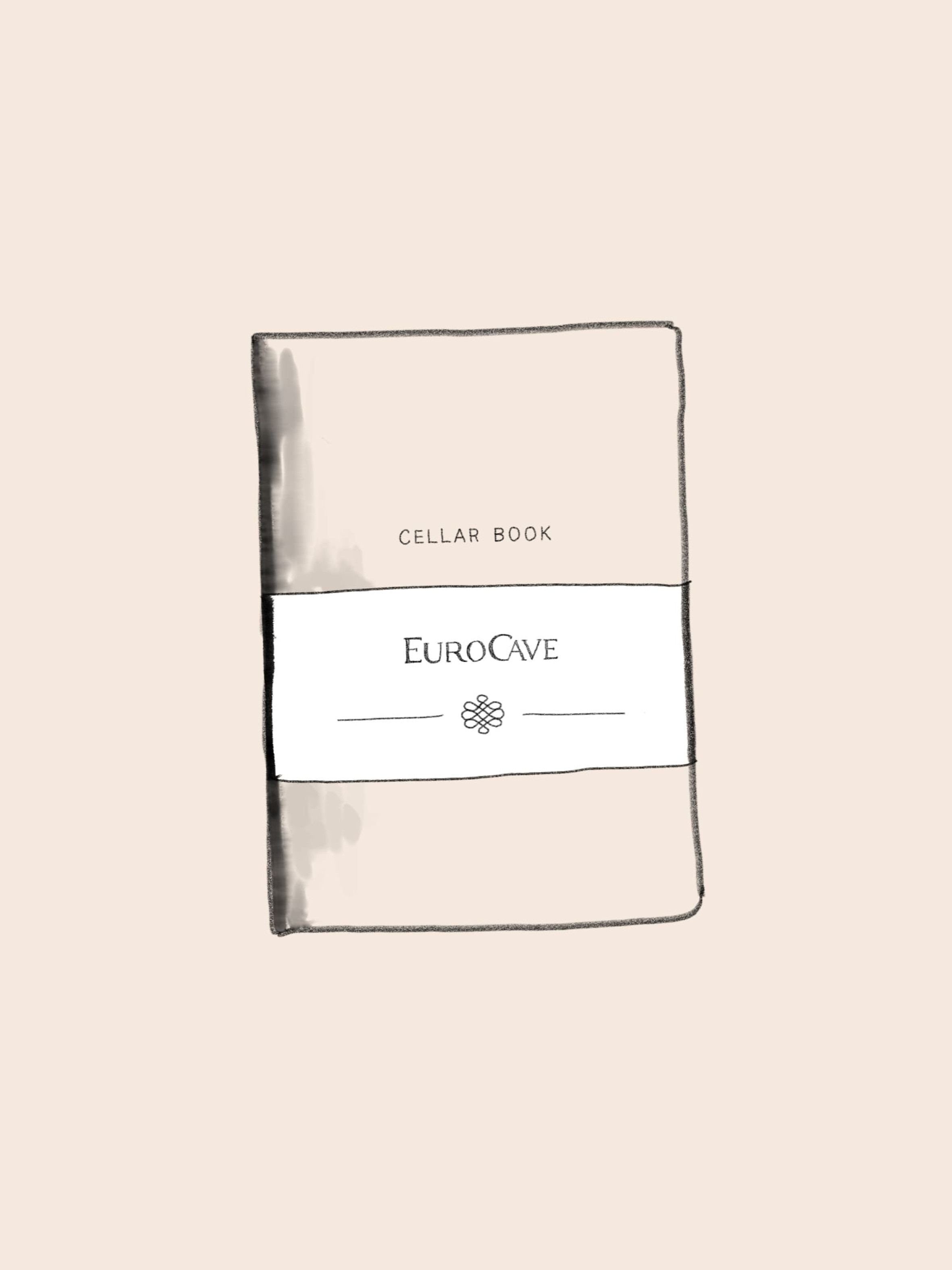 Champagne and much more
The ethos is the same with sparkling wines. The prominent brands sit alongside artisan winegrowers, all of which is complemented by some more exotic suggestions. "We invariably have a white Champagne, a rosé Champagne and a semi-sparkling wine by the glass, which can range from Pét-Nat to Cava. In the cellar, we have a selection of around 20 Champagnes. People are reassured by a choice of say Hennessy or Philipponnat, but we can also point them towards the Triple Zéro label by Jacky Blot at Domaine de la Taille aux Loups, for example".
From Brazil… to Portugal
Alessandra Montagne draws inspiration for her cuisine from her roots, adding a dash of her own personal creativeness. Her commitment to sustainability and earth-friendly practices, at every level of her work, goes hand in hand with her profound generosity. This opens up a huge range of possibilities for her sommelier: "We are not restricted by typicities or specific wine regions. My assistant Mathieu and I have free rein to explore horizons outside France, both in the cellar and with the pairings. From this perspective, Portuguese wines have particular resonance, a meaningful Portuguese spirit. When you dive deep into the depth and breadth of its array of grape varieties and landscapes, they are a far cry from the clichés people can have about this country".
Long live Chenin!
"Without disregarding the others, this is a grape variety that is dear to my heart. It can be drunk in all its iterations, as a sparkling wine for the aperitif, a medium-dry wine with Asian foods or a sweet wine for puddings, for example. It produces some of the finest wines I have ever been served, like those by Philippe Foreau at Clos Naudin in Vouvray. He is an outstanding winegrower who is able to tell you what to eat with every one of his vintages".
Prolong the experience
Discover the profiles of creative and influential personalities explaining their relationship with wine, the secrets of sommeliers or legendary establishments.
When you subscribe to the magazine, your email address is only used to send you our content newsletter. You can unsubscribe at any time by clicking the unsubscribe link included in each newsletter. To find out more about management of your data and your rights, click here .