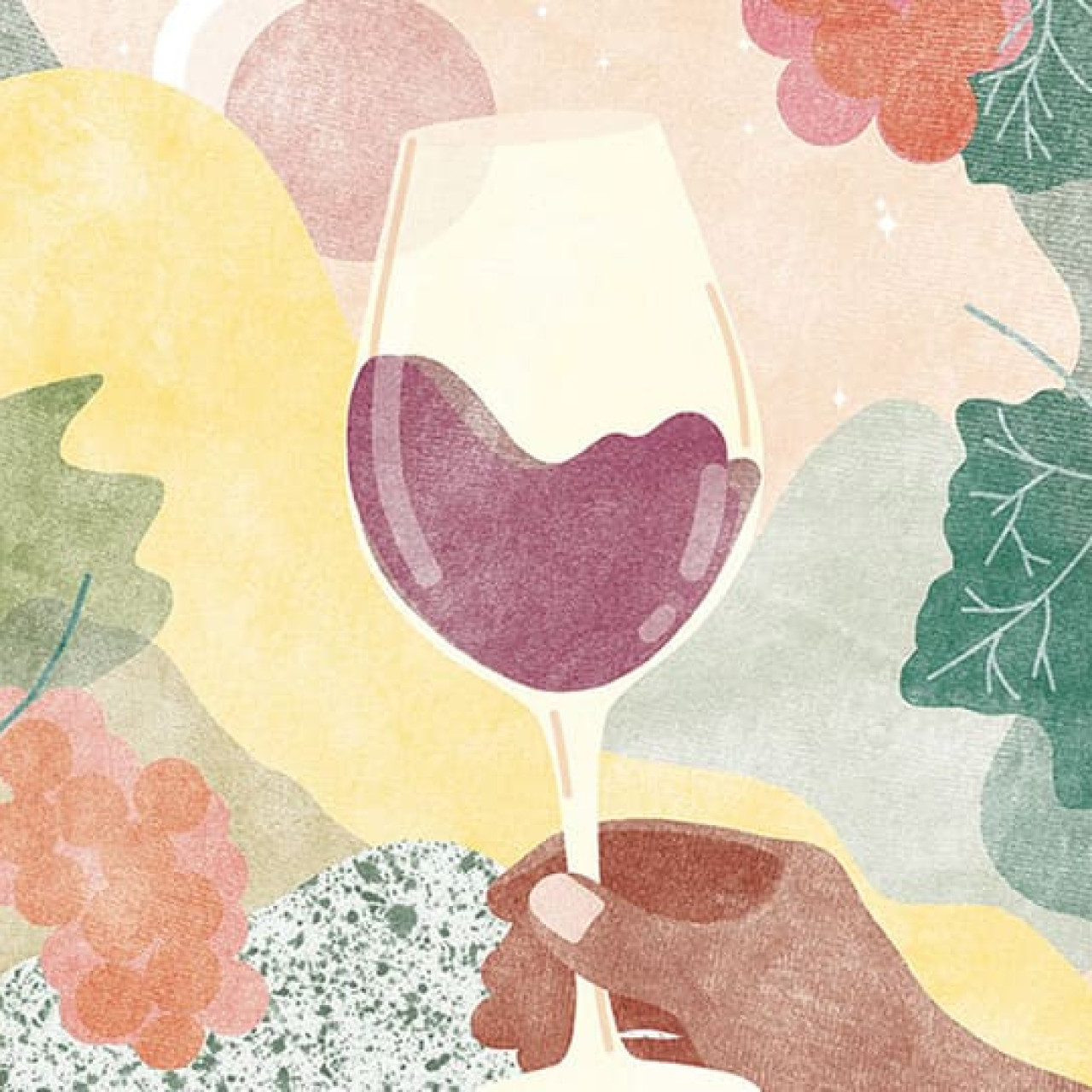 [ WINES ]
My favourite picks I discovered whilst preparing the Papier guides.
by Valentine Cinier (Papier Publishing House, Biarritz)
After a career as a journalist writing for the media (Les Inrocks, Paulette, Le Parisien, Konbini…), Valentine Cinier decided to leave everything behind (including Paris) and move to Biarritz on the Basque coast.
In 2020, she decided to go out on a limb and launch a desktop publishing business @guidepapier producing a travel guide with a difference, designed as a declaration of love for her newly adopted region. Since then, this insatiable foodie gets fun out of travelling the length and breadth of France seeking out the best places to enjoy good food and drinks, inspiring walks in the countryside and meet talented craftspeople. Several new guides under the Editions Papier banner have been published and Valentine is also the driving force behind the Pinard (or Plonk) guide published in 2021 to take the complexity out of living wine.
For the EuroCave mag, she suggests a selection of favourite picks gleaned from her editorial adventures. They include wine, but also natural cider and craft spirits.
01.
Domaine La Paonnerie (Loire Valley)
Lundi, a favourite pick from the Pinard guide

"Marie Carroget heads up eight hectares of vines planted to Grelot gris and noir, Chenin, Muscadet and Abouriou in the Ancenis area. The estate went organic in 1997, then biodynamic in 2000 in order to stay true to its principles. Marie loves to make and drink wine that she feels drawn to. Her realistic approach is one that she takes full responsibility for and led her to design a special label, 'Lundi', blended from Grelot and Gamay. This comforting tipple is just what you need for overcoming the Monday blues. What a great idea!"
02.
Cidrerie du Golfe (Brittany)
Le cidre d'ici etc, a favourite pick from the Brittany papier guide
"Every cider has its own history, name and label. Those by the Cidrerie du Golfe have a story to tell: 'Le cidre d'ici', made from apples picked in abandoned orchards; the 'Hors norme', a powerful farmhouse cider with a more rustic side to it; 'Le Hoops' blended with a hop infusion; and 'Gueule de bois', a cider matured in a brandy barrel with several generations of apples and yeasts".
Cider is boldly going where the uber-popular natural wines have experimented before.
03.
Le Philtre (Charentes)
Organic Vodka, a favourite pick from the Le Philtre guide
"I really fell in love with this French vodka. It is distilled six times, bottled in the Cognac region and made from organically-farmed wheat. On the nose, Le Philtre offers up faint toast notes followed by roasted coffee, toasted almond and tonka bean notes on the palate. The bottles are also part of the same commitment. They are made from recycled glass, have a deposit on them and can be refilled".
04.
Chai UVA (Sète)
Macarello, a favourite pick from the Pinard guide
"Pablo Siranossian and Mathilde Bayle, who are a couple in 'real' life and in the vineyards, are usually busy in their urban winery set in the very heart of the seaside town of Sète. The Quebec-Arles duo lived in Berlin for six years before they began their winemaking venture. Since 2021, UVA – which means grape in Italian – is their new playground. All the grapes are organic or biodynamic and they are used to craft, among other delicious treats, Macarello, a skin-contact white wine blended from Xarello and Maccabeu. It is enhanced by twelve days' maceration and four months' tank maturation".
Read the feature report in the Pinard guide.
05.
Distillerie Sugaar, 'fire gin' (Basque country)
Argitzal Gin, a favourite pick from the Basque Country Papier Guide
The name of this craft distillery pays homage to the Basque god of fire and lightning. Matthieu Rivera makes 'Argitzal' gin – which means 'light and shadow' in Basque – from fresh hops grown in the southern Basque Country, Sichuan pepper and grapefruit peel. This fresh, elegant gin confirms that the rising popularity of site-expressive spirits is fusing with renewed interest for environmentally-friendly products".
Illustration - Juliette Léveillé
Juliette studied at the HEAR in Strasbourg in the illustration section. Since then, she has mainly drawn for the media (Télérama) and publishing companies like Payot, Les Arènes, Bayard and Gallimard. She also likes to take part in independent projects. In fact, she makes her own books, either stapled or bound by hand as very limited edition copies. Occasionally, she also creates posters or other pictures printed using a silk-screen or risograph.
Prolong the experience
Discover the profiles of creative and influential personalities explaining their relationship with wine, the secrets of sommeliers or legendary establishments.
When you subscribe to the magazine, your email address is only used to send you our content newsletter. You can unsubscribe at any time by clicking the unsubscribe link included in each newsletter. To find out more about management of your data and your rights, click here .