[ PORTRAIT ]
France // Photographer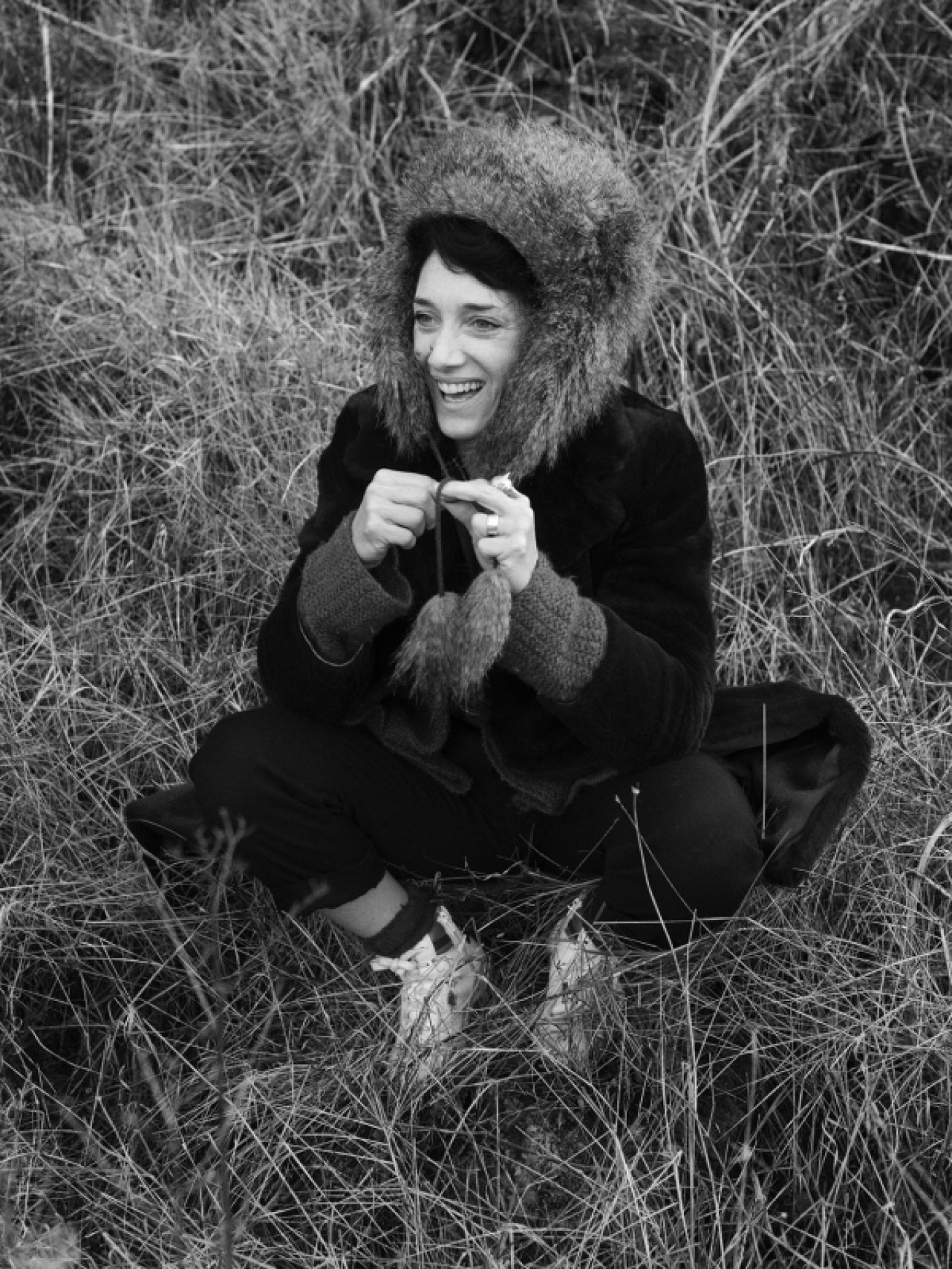 _
Talk with Yohanne Lamoulère
"What I do through my photos is to get to the very essence of life."
With her lens poised to reveal the hidden side of life, photographer Yohanne Lamoulère unlocks the secrets of humanity and its fragility in order to turn the spotlight on the invisible.
Her narrative work, either as an independent or with the Tendance Floue collective, is woven through the people she meets, primarily labourers and farm workers. On her travels, she has also met winegrowers – both men and women – confronted with the living.
We met her in Arles, as her 'Les Enfants du Fleuve' (Children of the River) exhibition launched, to talk about wine and more importantly the men and women who make it, from the Loire to Georgia, through her uncompromising lens.

Concurrently with your exhibition, 'Les Enfants du Fleuve' for the photography convention in Arles, you are publishing your book 'Regarde tout, t'es mort'. What is the common thread throughout your work?
First of all, this book is addressed to my mother. It's her story, our memoir and the intensity of her strength of character. This subject explains a lot of things in my work and mainly the relationship with silence that goes hand in hand with me, and hung over my family. It's true that I don't leave a lot of clues for people to understand, and I've always chosen to take a back seat to the onlooker so that they can write their own story by looking at my photos. For 'Les Enfants du Fleuve', the Rhone is the main character but despite this, I leave the exhibition open to interpretation. That's also what makes it inclusive. Strangely, the strength of photography is to create a stand-alone narrative and not one that we explain. Otherwise, it's a failure.

The strength of photography is to create a stand-alone narrative.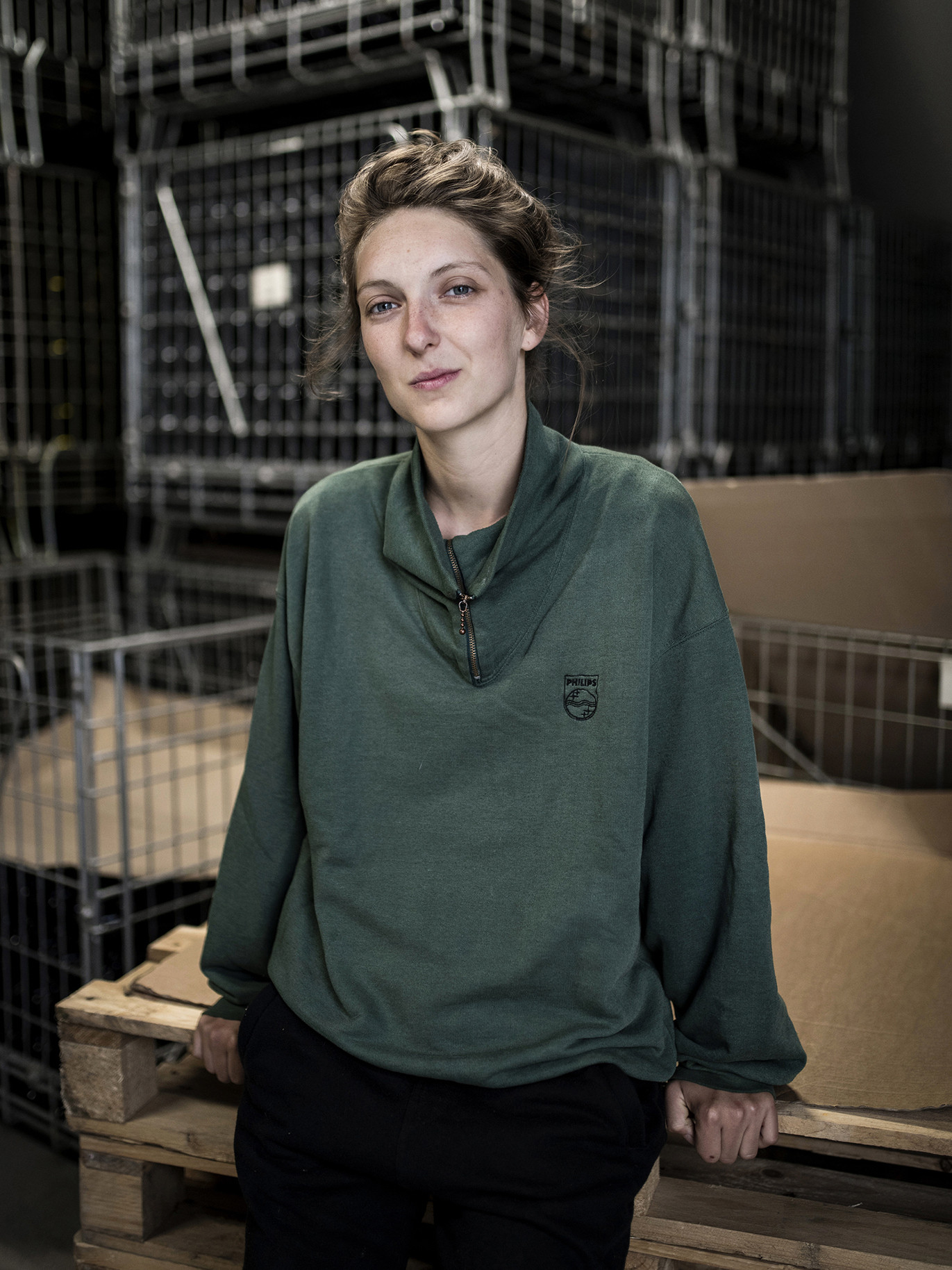 Are you always on a knife's edge between the artist's photo and the documentary photo?
Yes, that's what I like. I was born into a world of silence where we don't talk about ourselves and don't share our feelings. So, quite naturally I was directed towards documentary photography because I was accustomed to not speaking about myself. You had to only have a connection with otherness, have the class of the Palestinian who throws the stone. To be constantly in touch with reality. My father always told me, "If things get bad, don't go and see a therapist, go to a bar". So my first job involved migrant farm labourers for documentary research. I focused on this topic because it sparked recollections of my childhood, the insecurity I had experienced and which I needed to free myself from. Between my subjective side and a more documentary approach, I am gradually learning to let go and trust myself.
Is photography, your conduit for expression, also a form of rehabilitation?
I have found my way of catching my breath through photography. Mending the silence and life identities and sharing a form of balance with the men and women I photograph. Photography is either a ring, a combat sport where each of us has very little time to express themselves, or a loving relationship which takes more time.

How did photography encounter wine?
I had been commissioned to take photos for a performance revolving around natural wine and one day Thierry Puzelat, the winegrower at Clos du Tue-Boeuf in Cheverny, called me and said, "You have taken the best portrait of my brother and myself that I've ever seen in my life and I would like you to come to the winery and take photos". That is how I became immersed in the everyday life of winegrowers and their relationship with life. I mainly went to see winegrowers in the Loire because that was the chosen angle and I delved deep into their reality before taking photos of them. Obviously the pitfall was to produce photos depicting them in an idealised, picture-postcard way in their vineyards. The priority was to capture their relationship with living things, with their day-to-day work that is a lot less fun, their connection to their winery, their wines, winemaking and their property.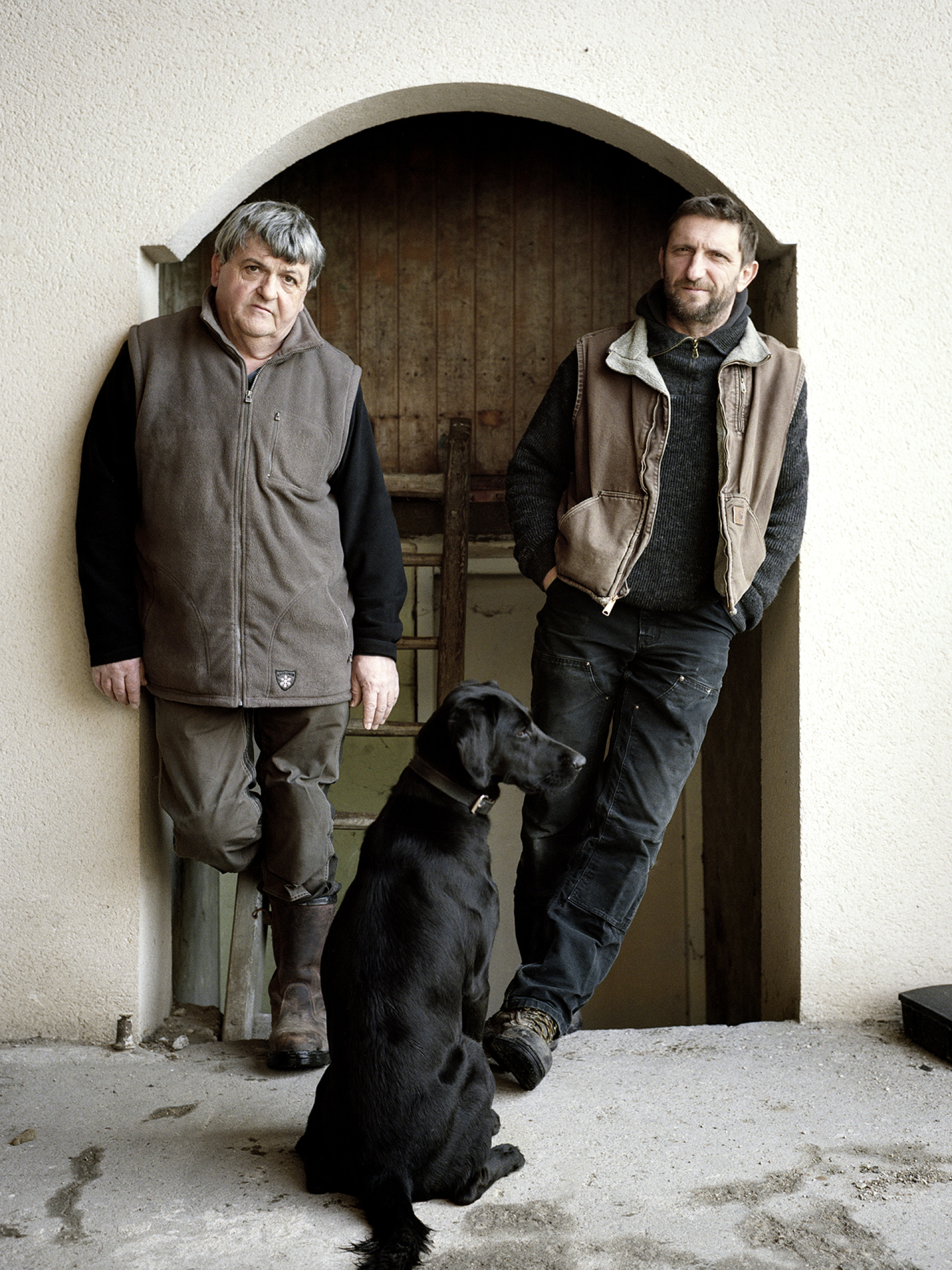 First I discovered the winegrowers, then their wines, and through this mediation, l came to love their products.

Because I met people who have successfully moved the dial and side-stepped conventions, like everyone I photograph. I can feel that they're the right people, and my lens is primarily focused on people. The product they create from their emotions and the path of their lives also resembles what I do with photography – getting to the very essence of life. First I discovered the winegrowers, then their wines, and through this mediation, l came to love their products, as the obvious result of what they were conveying. Like Jacques and Agnès Carroget at Domaine La Paonnerie, for example, with whom the immediacy of the contact became dissolved in the glass. It's the same Holy Trinity – wine, earth and people. And each glass you taste is a compilation of these three.

Wine, earth, people. Each glass you taste is a compilation of these three.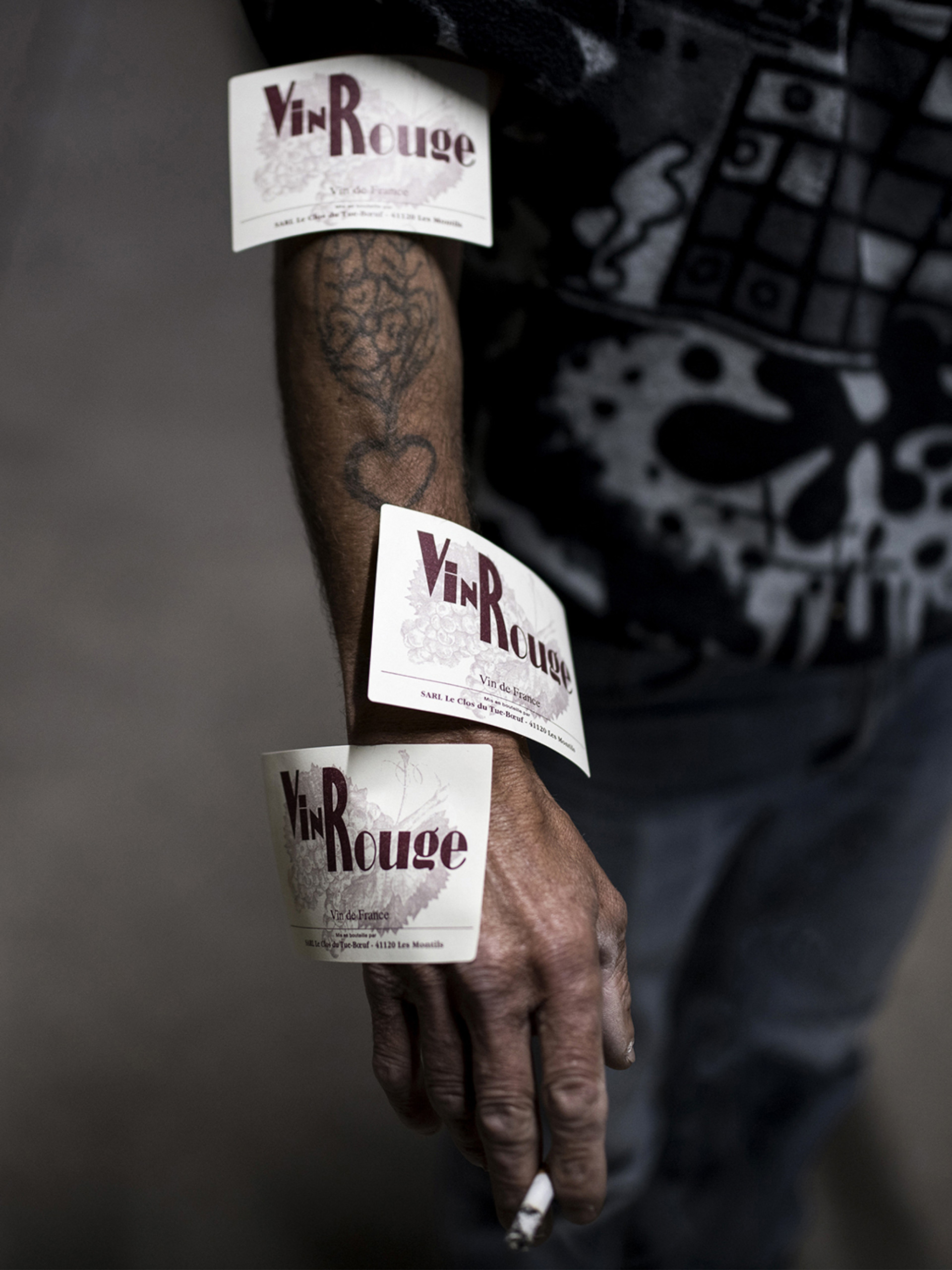 Well, obviously, I would have to prioritise: Clos du Tue-Boeuf by Thierry Puzelat, the Pineau d'Aunis especially for allowing me to enter a world of sharing. And the Zoé labels, named after his daughter, who is now taking over the winery. POUR by Nathalie Cornec, who has been running an urban winery in Marseilles since 2015 with her wines that are as natural and straightforward as she is. The family at Domaine Grégory White in Languedoc for their combination of light-heartedness and depth. And for the sense of friendship and sharing, Clos Marfisi with the Patrimonio Mon Amour label and Trespotz by Domaine La Calmette in Cahors, a fresh, light Malbec. The list is endless…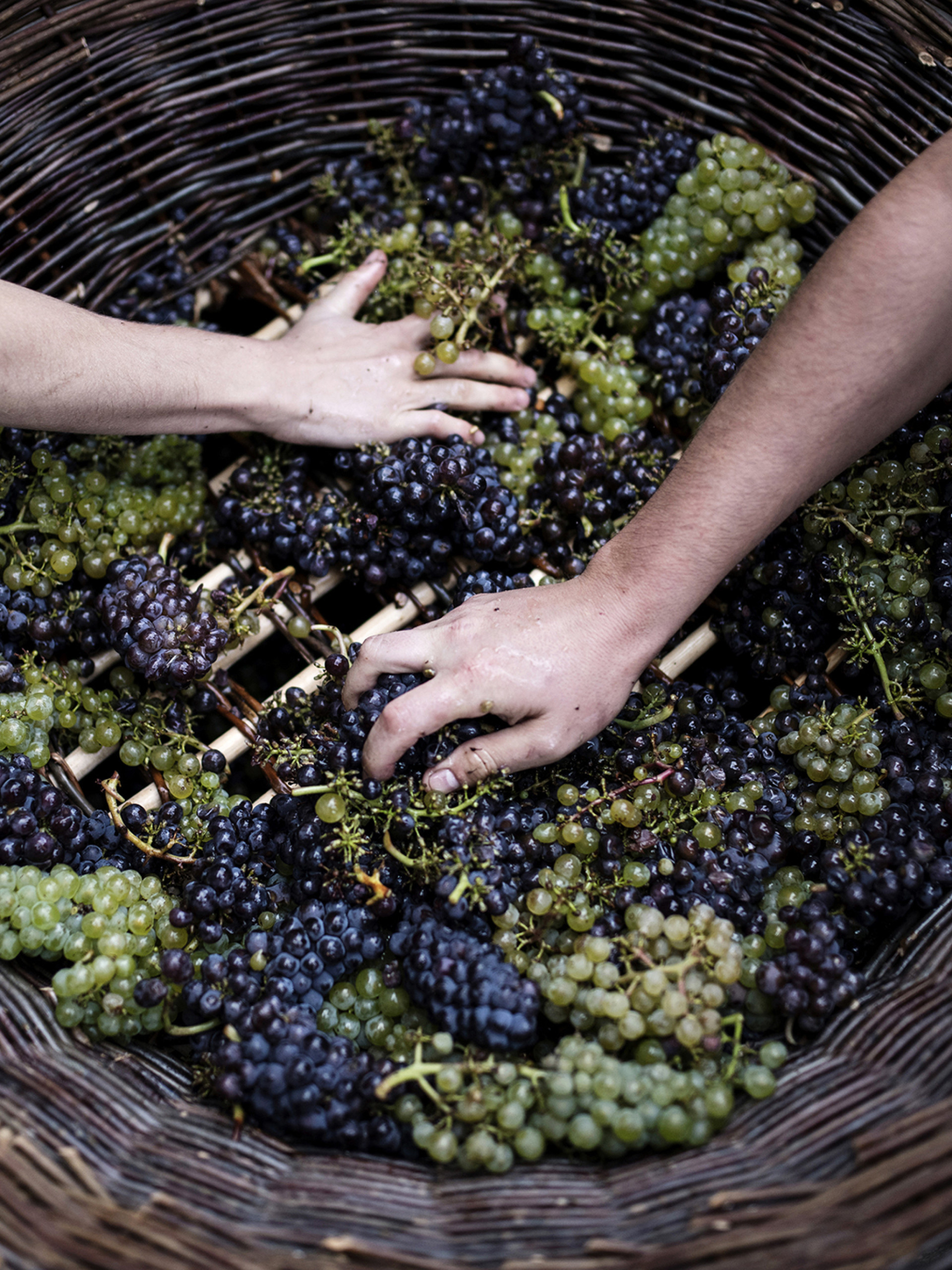 Nobody really takes an interest in all the men and women who make this historic wine with such intense humanity.

Have winegrowers been a part of your work ever since?
Certainly, to photograph these winegrowers I have subscribed to their lifestyles because I feel totally incapable of taking photos without love. It's difficult to do a commissioned shoot for someone I don't like, even though sometimes people come and get me for my transparent, unfiltered approach. And that's why, with Thierry Puzelat (Clos du Tue-Boeuf), I went and I'm returning to Georgia to produce a book, not about Georgian wines, but about the people who make them because nobody really takes an interest in all the men and women who make this historic wine with such intense humanity. Thierry has already been working for two years on the book in a bid to reproduce, in a way, the legacy of these winegrowers and all those who have worked as artisans so that we can rediscover wine in its natural state, in its most simple rendition. Top of my mind are Tamuna Bidzinashvili and Ketevan Berishvili, two young female winegrowers in Kakheti who make incredible Saperavi [Ed. red wine from the eponymous Georgian grape variety]. This is a new and wonderful story to look forward to.

I feel totally incapable of taking photos without love.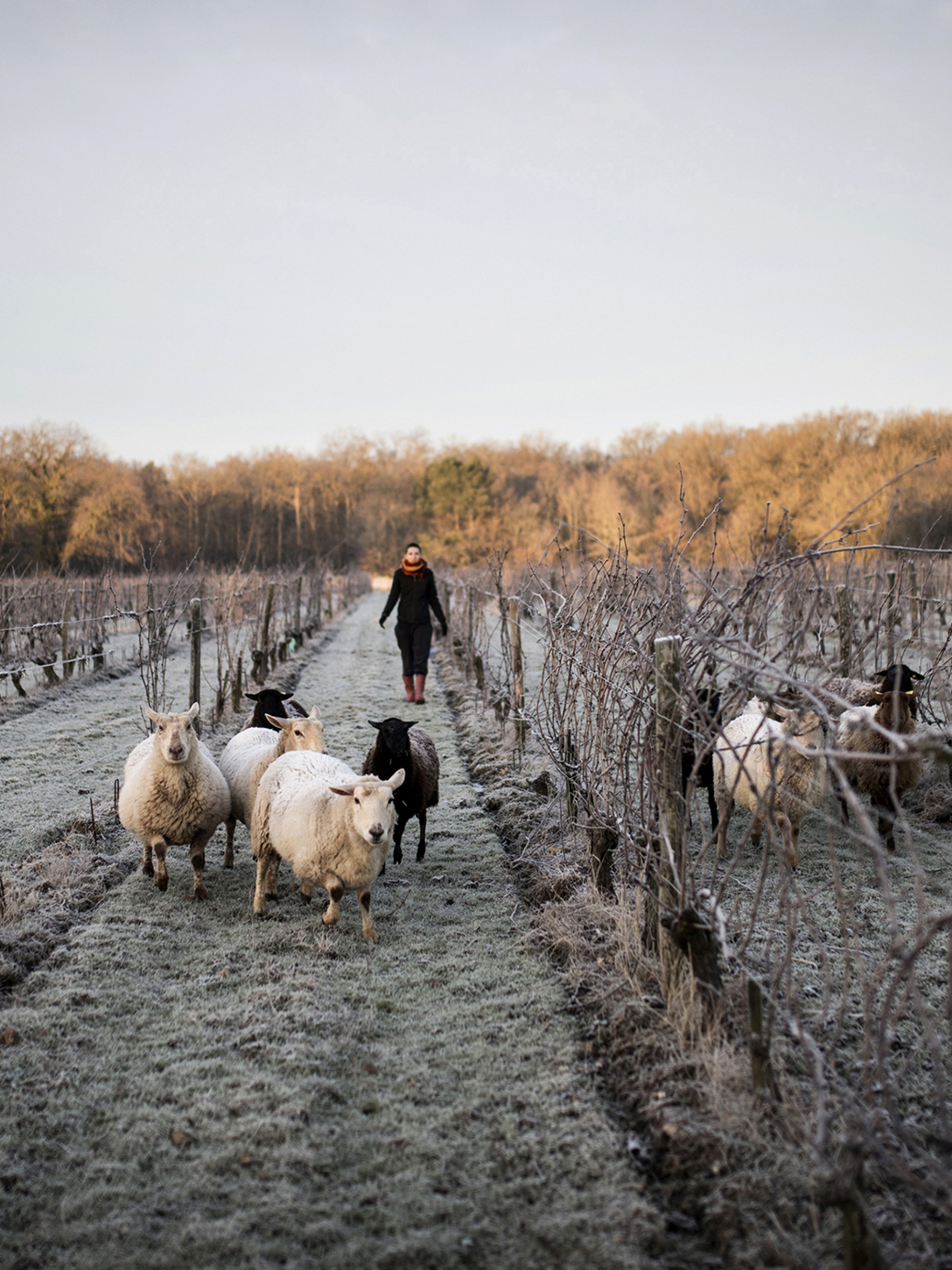 Article - Élodie Louchez
After being editor-in-chief for the NRJ radio group, then for society and cultural programmes for France 3, France 5 and Pink TV with Michel Field, Elodie Louchez is now a journalist and author for discovery magazines and society documentaries, with a particular focus on ecofeminism. She is a member of the natural wine producers' organisation and five years ago, with her partner Marie Carroget, she founded the first exhibition for female natural winegrowers in Nantes – Canons.
Prolong the experience
Discover the profiles of creative and influential personalities explaining their relationship with wine, the secrets of sommeliers or legendary establishments.
When you subscribe to the magazine, your email address is only used to send you our content newsletter. You can unsubscribe at any time by clicking the unsubscribe link included in each newsletter. To find out more about management of your data and your rights, click here .