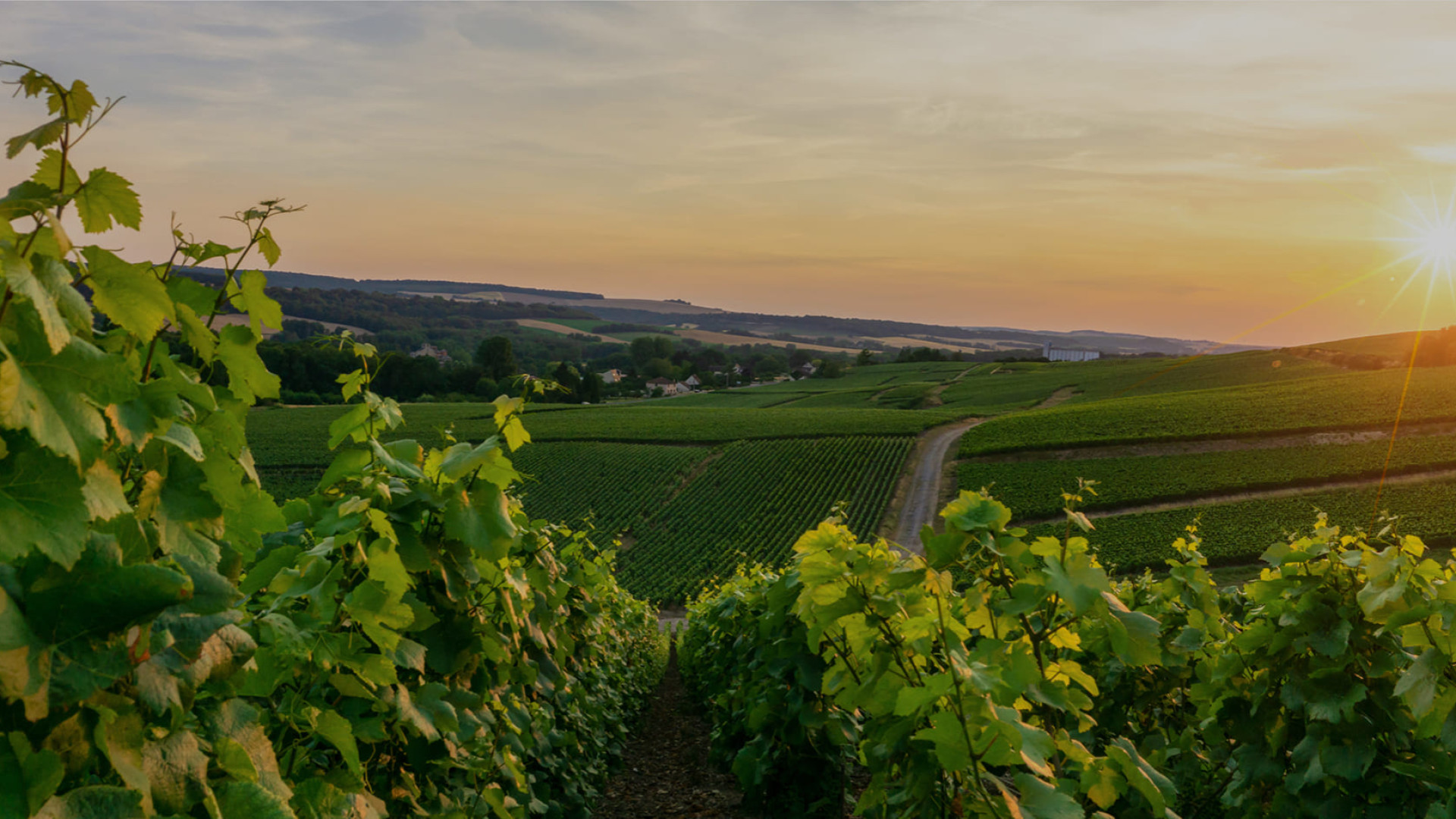 Get a free Millesima gift card worth £500*,
to celebrate the wine harvest
EuroCave is paying for the first bottles you put in your new wine cabinet.

From the 07.09 to the 08.10.2023
Buy a wine cabinet from Pure collection,
EuroCave offers you a £500 gift card to use on the Millesima website!*
Millesima specialises in selling fine wines online.
Gift card to be used for a selection of fine wines.
Discover the Pure collection.

A fantastic product for wine lovers, wine cabinets in the Pure collection complement any interior and adapt to your wine storage and drinking habits.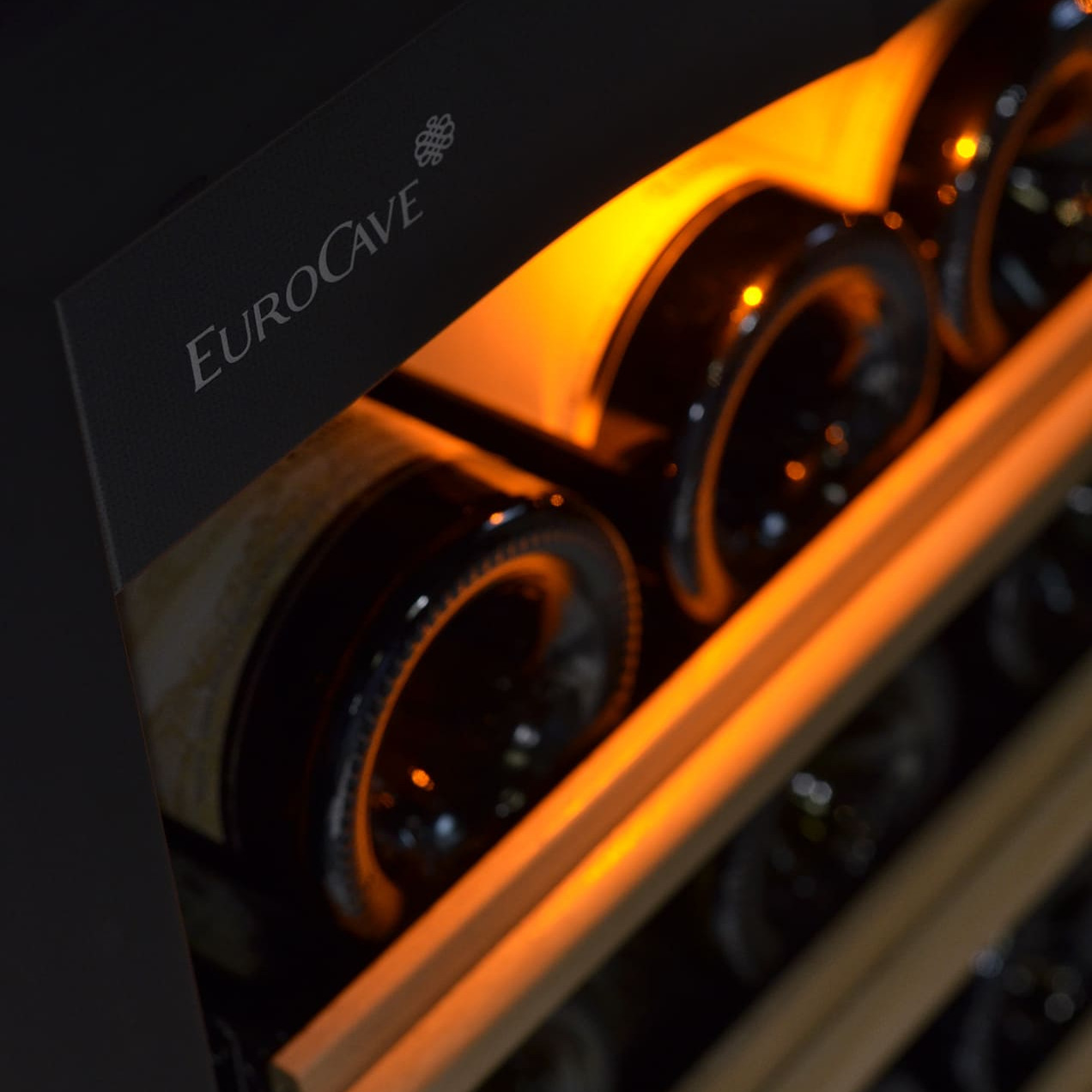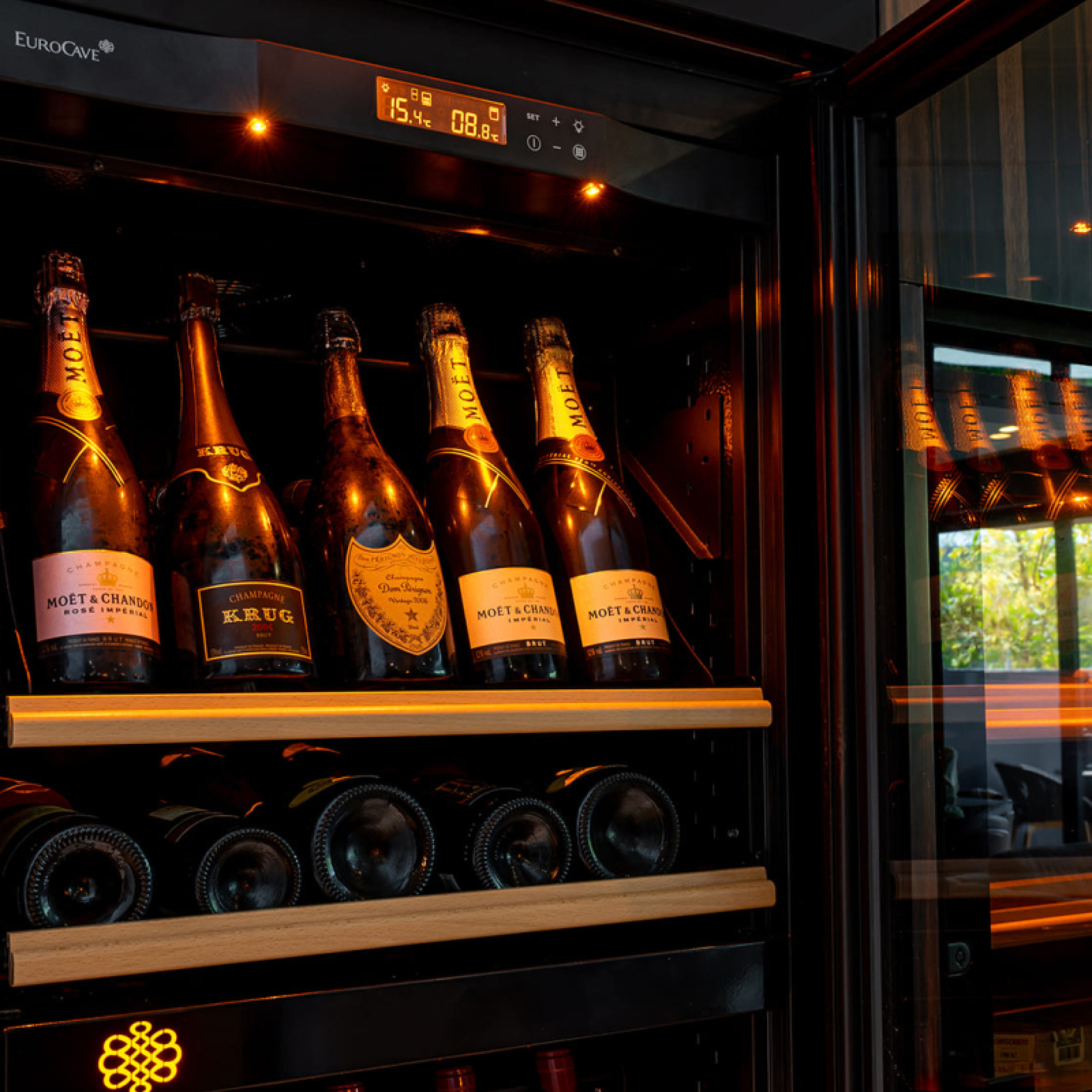 For optimal wine maturing
Controlled temperature and humidity, glass doors with highly-effective UV screening, ventilation inside the cabinet and solid bases to reduce vibration... Nothing is left to chance for optimal long-term wine storage. Wine cabinet can be set from 5 - 20°C.
For ideal wine serving
Benefit from wine as close as possible to its serving temperature. The temperature, staggered from 5 - 22°C over the entire height of the cabinet, allows you to separate your wines, so that you can serve a Bordeaux stored at the top of the cabinet at 17°C, a red Burgundy stored just below at 16°C and an Alsace Pinot gris stored at the bottom of the cabinet at 11°C.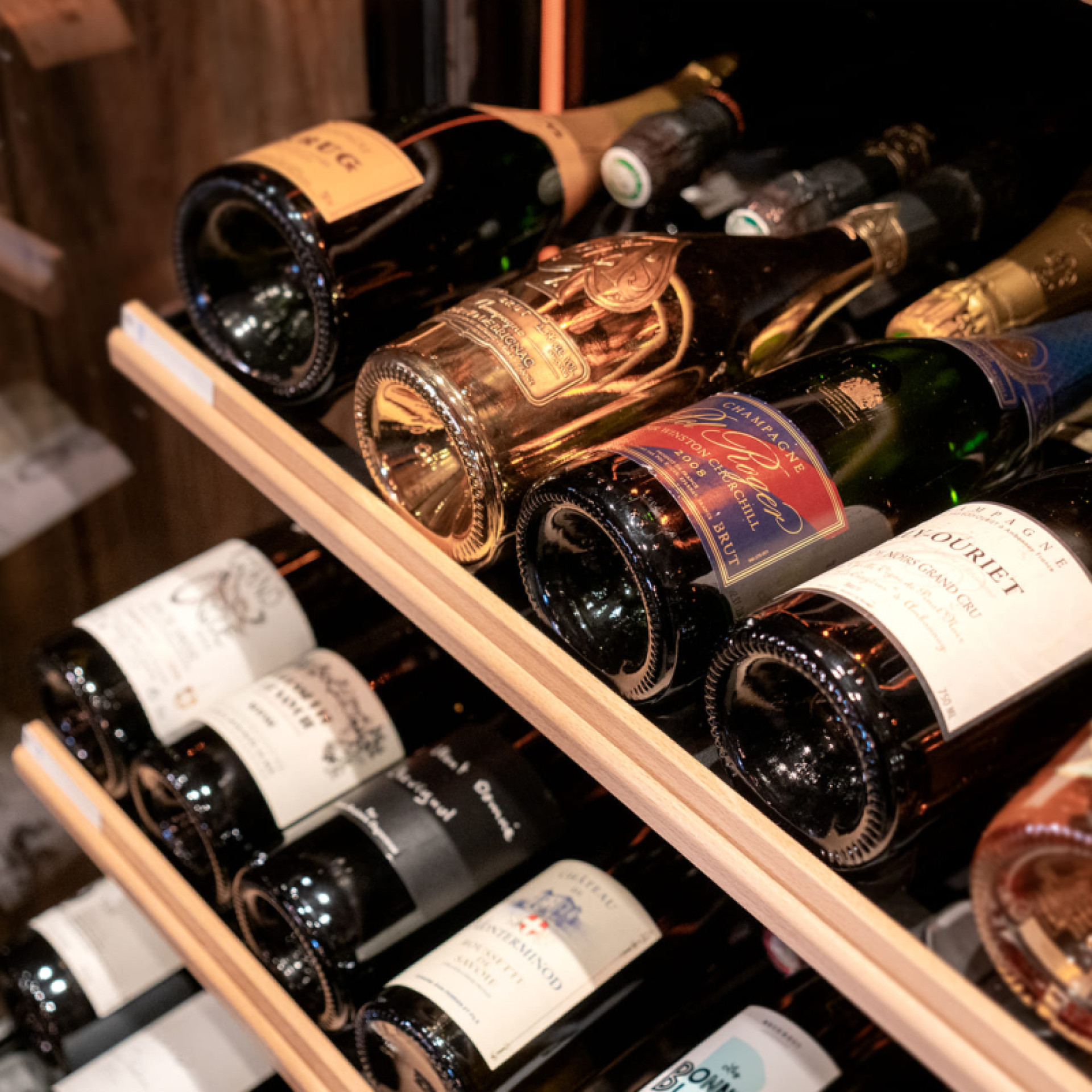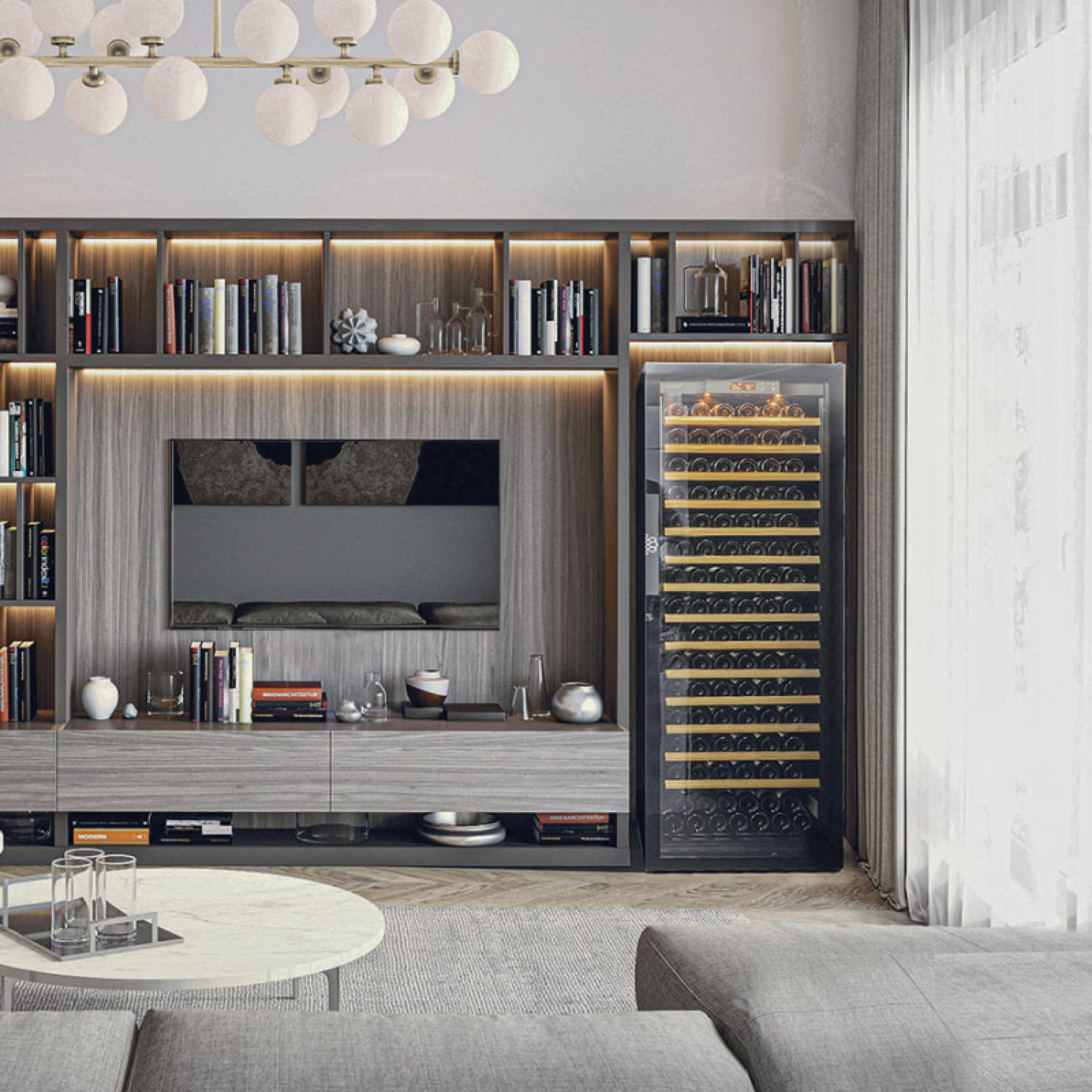 Wine cabinets in the Pure collection also boast:
Interior layout.
A sliding shelf fitted with 12 individual bottle supports called "Main du sommelier". Detachable, they adapt to the shape and size of any bottle, not just Bordeaux bottles.
Safe wine storage.
For your peace of mind, the actual temperature and humidity inside the cabinet is displayed and 5 visual alarms also protect your wine..
Design.
A full glass door and gentle amber lighting for elegant transparency and beautifully displayed bottles..
From 07 September - 08 October 2023
Get a free Millesima gift card worth £500*
when you buy a wine cabinet from the selection below.

Offer applies to references V-PURE-L and S-PURE-L - Full glass door and premium pack.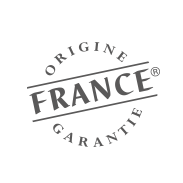 The Origine France Garantie label
All our cabinets are manufactured in Fourmies, northern France..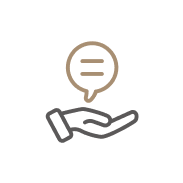 A dedicated advisor

An advisor to assist you and meet all your requirements throughout the entire process.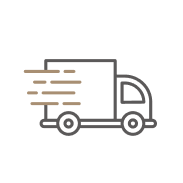 Suitable delivery and installation
We take particular care in transporting your eagerly awaited product.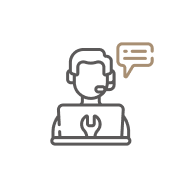 In-house customer service
Personalised support, suited to your requirements.
Legal Information
* Offer valid from 07/09/2023 - 08/10/2023: when you purchase, from a EuroCave showroom or from eurocave.co.uk, a new wine cabinet reference S-PURE-L or V-PURE-L, fitted with full glass door and premium pack interior layout, EuroCave will give you a gift card worth £500 (including VAT) to spend on a selection of fine wines on the Millesima website.
To participate, you must register via the form on this page. An advisor will contact you as soon as possible. You will receive your gift card 2 weeks after your cabinet is delivered.
This offer is exclusively for adult private individuals living in Great-Britain mainland.
Cannot be combined with any other current offers.