Discover the EuroCave range for you, professionals
Do you want to offer an unforgettable experience around wine?
Benefit from French, reliable and efficient products. Whatever your sector of activity, EuroCave brings you a professional expertise and solutions adapted to your professions and your clients.
Restaurant operator, hotelier, wine producer...
Whether you are fitting out a sales area, want wine ready for serving or simply want to store bottles, we have solutions to meet all your needs.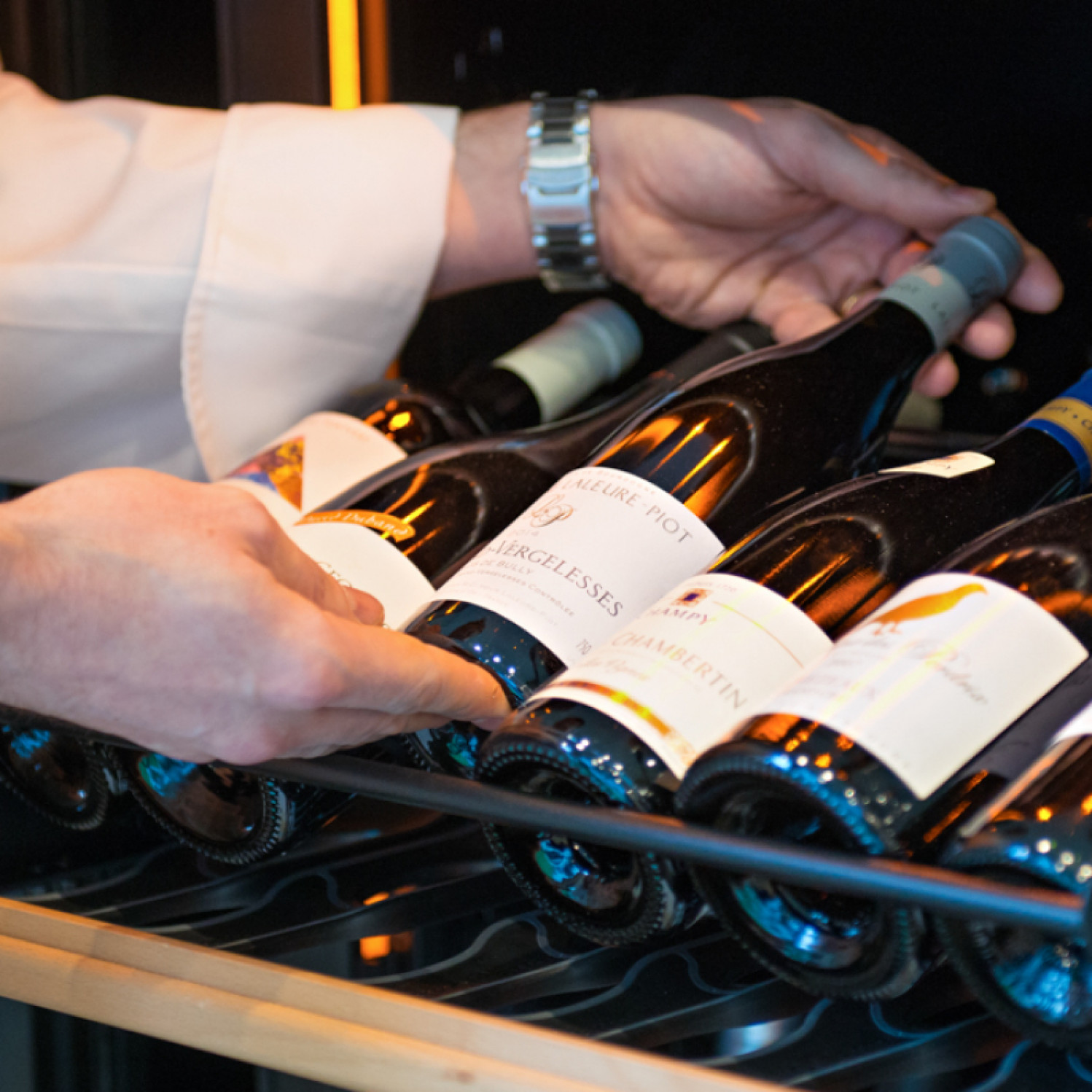 Serving.
Improve your customers' satisfaction.
Store your bottles at an ideal serving temperature with our different wine cabinet collections in 1-temperature, multi-temperature, 2 and 3-temperature (with independent compartments).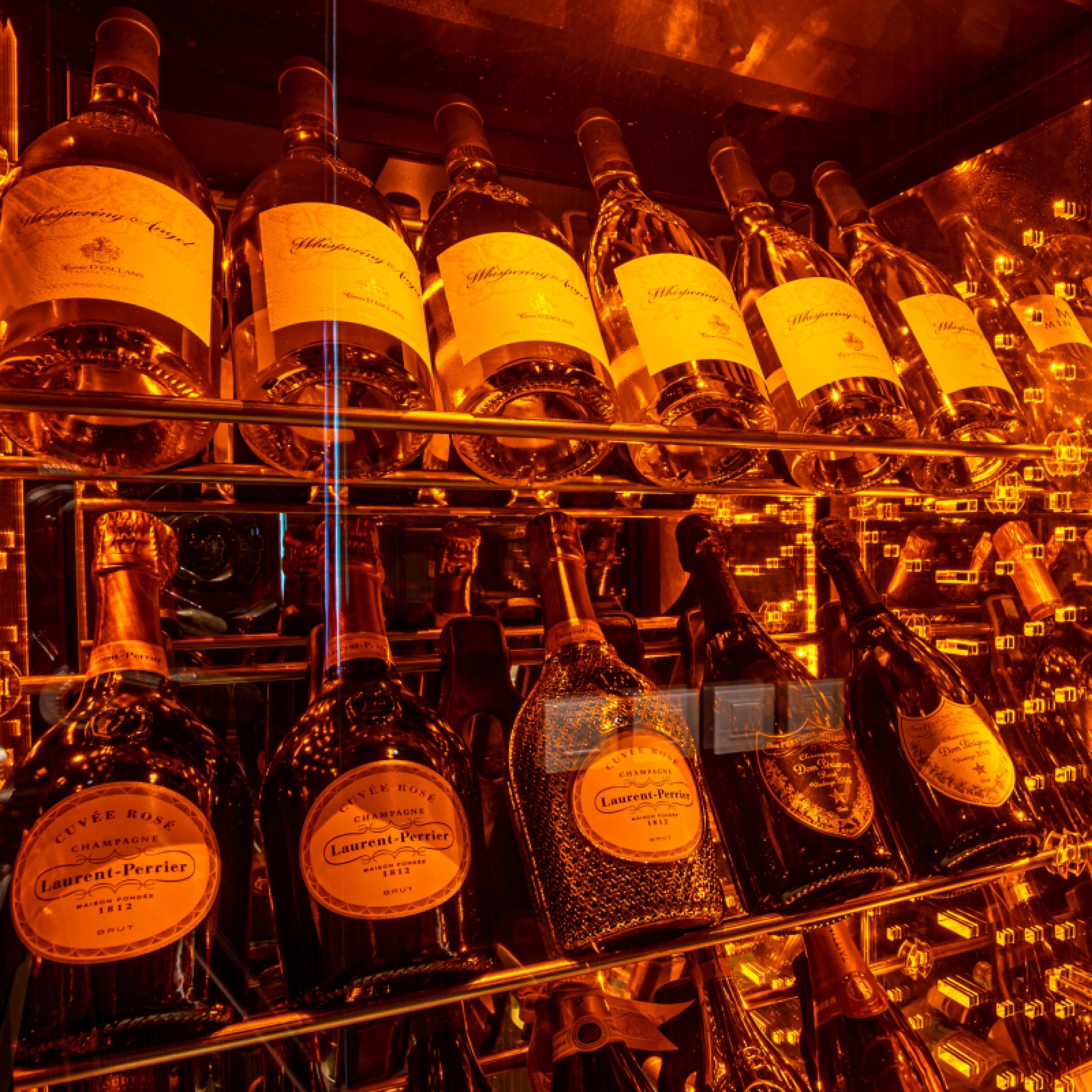 Displaying.
Invite to a unique tasting experience.
Encourage customers to buy your wine thanks to our wine display cabinets and our cellar layout solutions to display your wine list.
Also benefit from a dedicated cellar for the display of your champagne.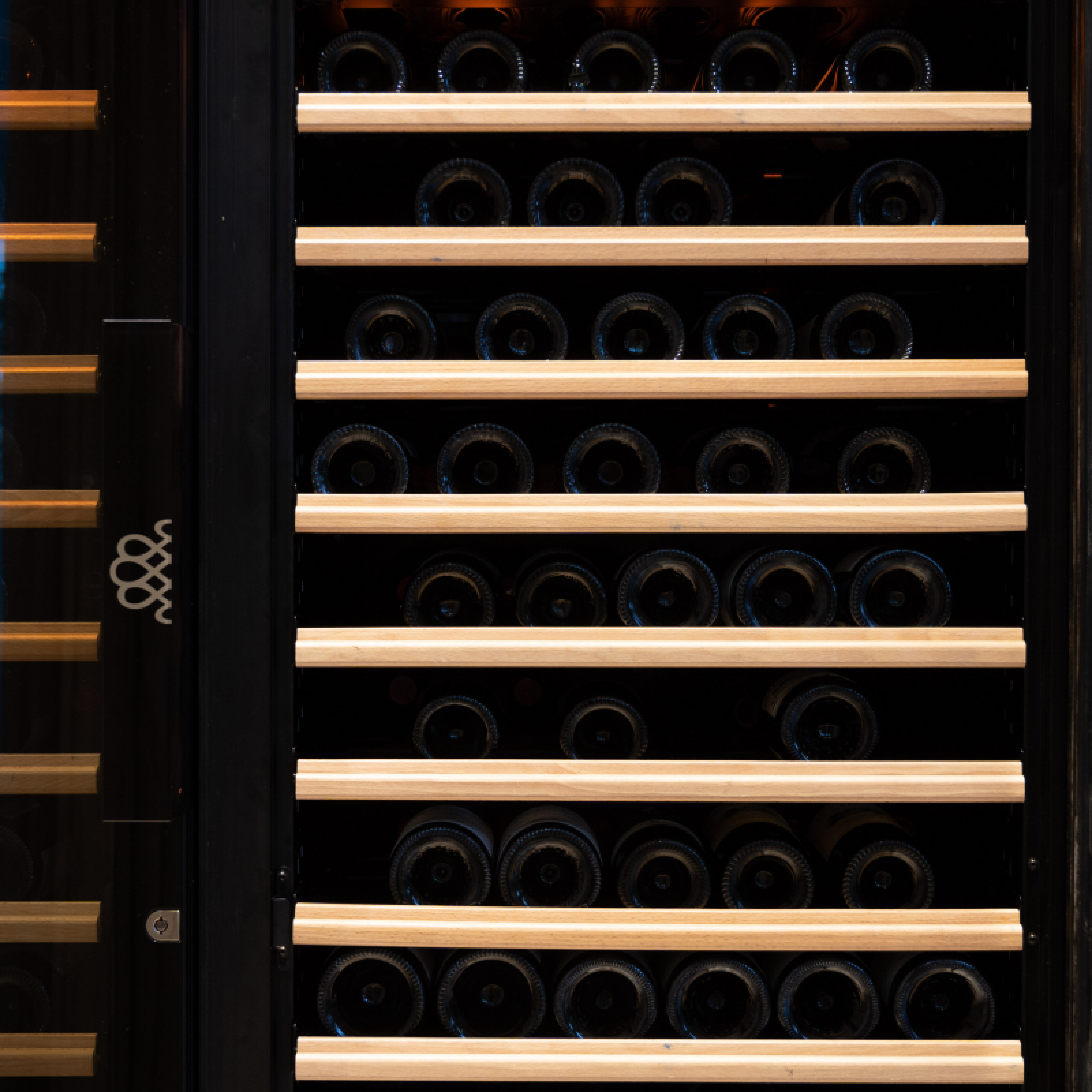 Storing.
Multiple references, accessibility...
Manage stock easiliy in your store room with a selection of large wine cabinets with solid or glass doors.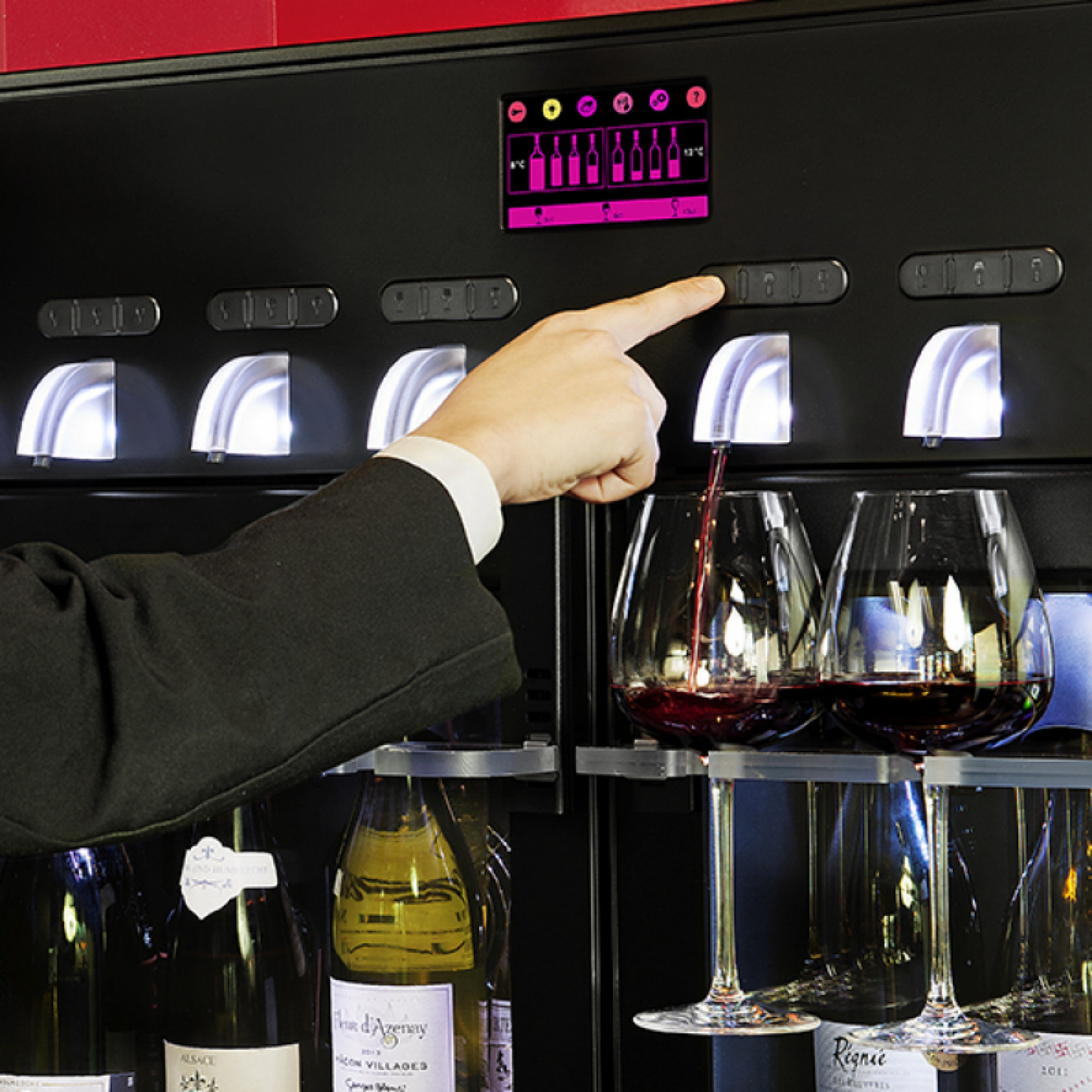 Wine by the glass.
Your guests will remember an exceptional glass of wine!
Develop your wine by the glass offering and turnover with our wine by the glass solutions to brings wine to the correct temperature and store open bottles.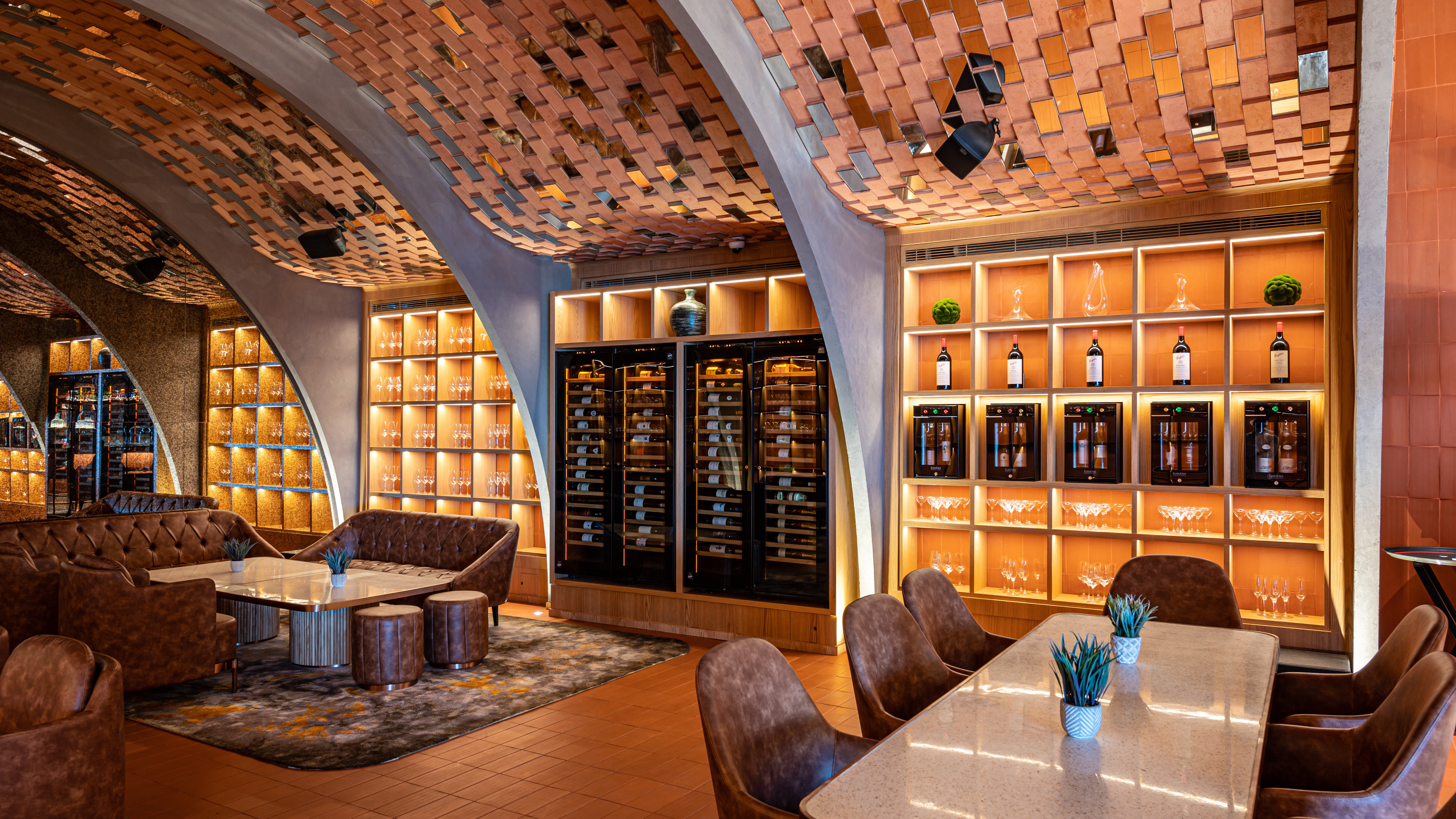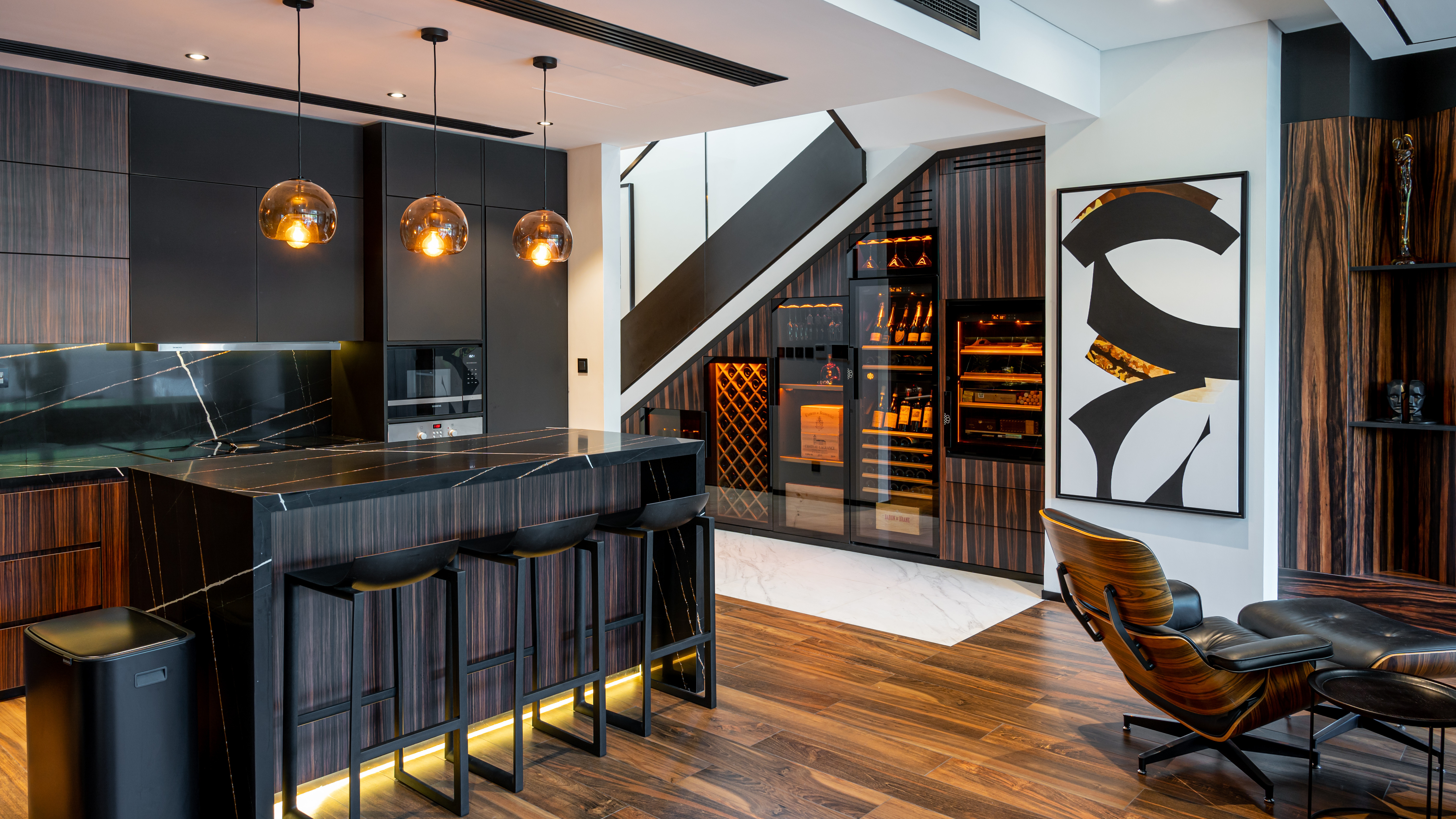 Interior designers.
To make each living area unique, EuroCave has developed different product lines.
Help your clients achieve their objective of having a cabinet built into a tailor-made unit or create, from start to finish, an air-conditioned room dedicated to storing fine wine.
Services adapted to professionals. Quality
Excellence in every detail.
Products designed to assist you in your daily activities and for a long time. Local support
An exclusive network.
Advice suited to your type of establishment.
Delivery
Turnkey installation of our products.
Réalisations
Discover our most impressive installations.
A beautiful scenography around wine is essential to arouse desire and invite the customer to discover. We are proud to present you the most beautiful installations in restaurants, hotels,...