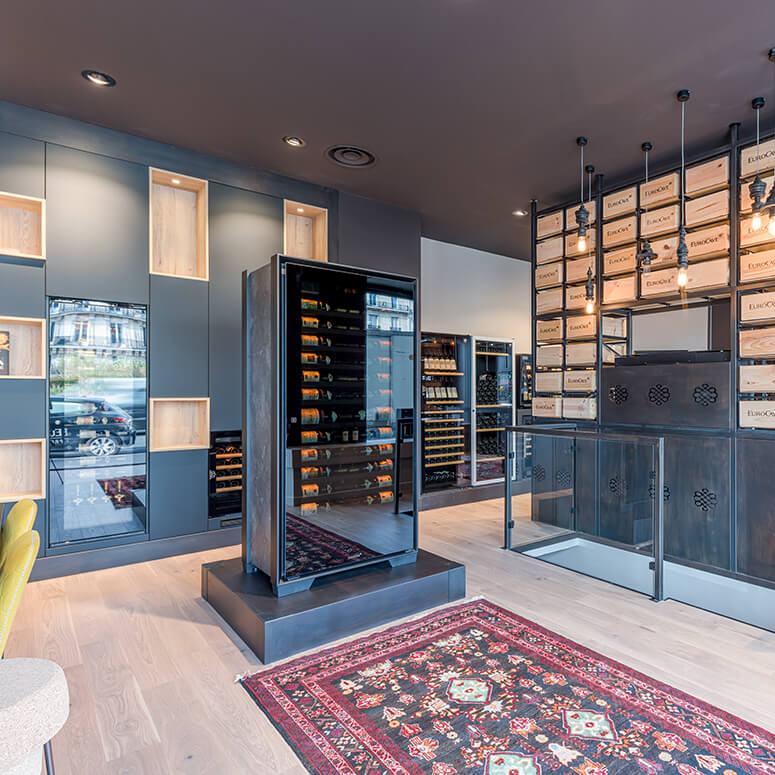 EuroCave Dijon
Official store
Established right in the heart of the most wonderful vineyards of Burgundy, Franche Comté and Champagne, our team will accompany you and guide you through your project for equipment for the storage, preservation or tasting of your very best bottles. Take advantage of personalised support, advice and a 3D model of your projects. Please make an appointment at your EuroCave Dijon store.
Contact us
EuroCave, a French way of life
We create new ways of experiencing, storing, serving and sharing wine.
Contact details 62 rue Transvaal
21000 Dijon - France
+333 80 67 03 70
+336 89 07 39 64
dijon@eurocave.fr

Hours Monday : 9h-12h / 14h-18h30
Tuesday : 9h-12h / 14h-18h30
Wednesday : 9h-12h / 14h-18h30
Thursday : 9h-12h / 14h-18h30
Friday : 9h-12h / 14h-18h30
Saturday : Sur RDV uniquement
Sunday : Fermé
We will build your project together.
There you will find our various solutions for the storage and service of wine for individuals and professionals: small and high capacity wine cabinets, modular storage solutions, air conditioners for rooms dedicated to wine and also our wine bars and wine distributors