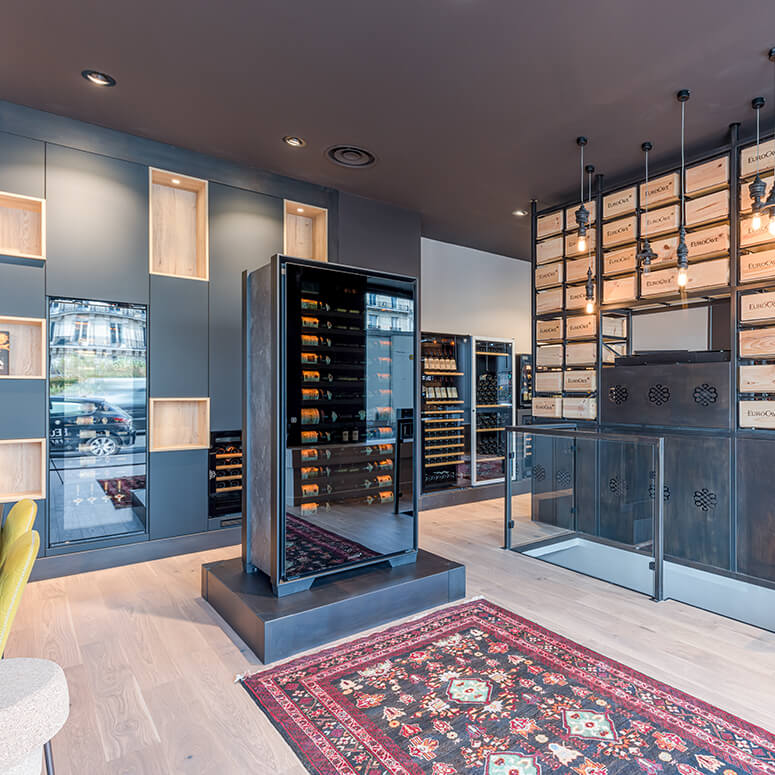 EuroCave
Official store in Annecy
Your EuroCave Annecy team, which has been present in the Annecy basin for more than 40 years, is here to listen to you and will accompany your desires for wine cabinets, cellar air conditioners, cellar storage or projects for customised wine cabinets with solutions that are not only original, but efficient, aesthetic and perfectly secure, whether you are an individual or a professional. Take advantage of personalised support, advice and a 3D model of your projects.
Contact us
EuroCave, a French way of life
We create new ways of experiencing, storing, serving and sharing wine.
Showroom virtual tour
Contact details 115, rue des Roseaux
74330 Epagny-Metz-Tessy - France
+334 50 22 19 47
+336 49 53 62 89
info@cavepremium.fr

Hours Monday : 14h-18h30
Tuesday : 09h30-12h00 / 14h00-18h30
Wednesday : 09h30-12h00 / 14h00-18h30
Thursday : 09h30-12h00 / 14h00-18h30
Friday : 09h30-12h00 / 14h00-18h30
Saturday : 09h30-16h00
Sunday : Fermé
We will build your project together.
Please make an appointment at your EuroCave Annecy store, located in the Grand-Epagny shopping area. There you will find our various solutions for the storage and service of wine for individuals and professionals: small and high capacity wine cabinets, modular storage solutions, air conditioners for rooms dedicated to wine and also our wine bars and wine distributors.