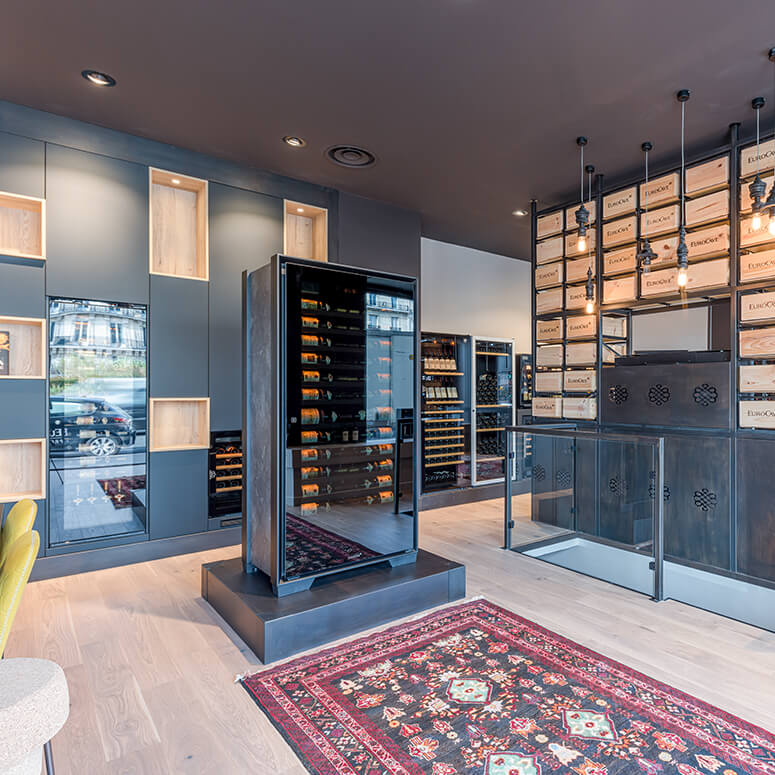 EuroCave Lyon
Official store
With the wealth of 35 years' experience in the marketing of EuroCave products, take advantage of our expertise and customised support, in the store or at your home. Please make an appointment in your EuroCave Lyon store, located in the centre of the 6th Arrondissement (Masséna Metro station). There you will find our various solutions for the storage and service of wine for individuals and professionals. Take advantage of personalised support, advice and a 3D model of your projects.
Contact us
EuroCave, a French way of life
We create new ways of experiencing, storing, serving and sharing wine.
Contact details 31 rue Tête d'Or
69006 Lyon - France
+334 72 84 46 36
+336 03 83 63 60
espacecave@gmail.com

Hours Monday : 9h30-12h30
Tuesday : 10h-12h / 14h-18h
Wednesday : 10h-12h / 14h-18h
Thursday : 10h-12h / 14h-18h
Friday : 10h-12h / 14h-18h
Saturday : 9h30-12h30
Sunday : Fermé
We will build your project together.
Visit our showroom and lets' talk about your wine projects: discover small and high capacity wine cabinets, modular storage solutions, air conditioners for rooms dedicated to wine and also our wine bars and wine distributors.