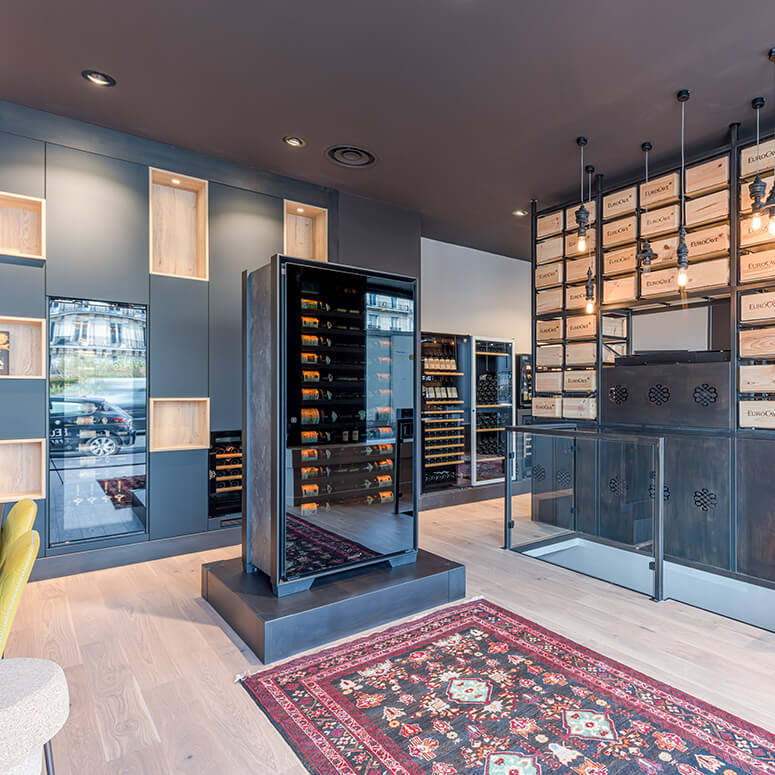 EuroCave
Official store in Strasbourg
Please make an appointment in your EuroCave Strasbourg store, located in the Cronenbourg quarter on the ancient site of the breweries that gave it its name. Find a warm friendly place dedicated to solutions for the storage and service of wines. Whether you are wine-loving individual, a demanding restaurateur, wine merchant or enthusiastic winemaker or even an architect looking for a trusted partner, Fabien Hannetel will be there to listen to you. You can count on his commitment for harmonious layouts.
Contact us
EuroCave, a French way of life
We create new ways of experiencing, storing, serving and sharing wine.
Showroom virtual tour
Contact details 70 Route d'Oberhausbergen
67200 Strasbourg - France
+333 88 29 79 92
+337 56 99 68 67
contact@eurocave-strasbourg.fr

Hours Monday : 13h-18h
Tuesday : Sur RDV uniquement
Wednesday : 8h30 - 12h / 14h -18h
Thursday : 8h30 -12h / 14h -18h
Friday : Sur RDV uniquement
Saturday : Sur RDV uniquement
Sunday : Fermé
We will build your project together.
Visit our showroom and lets' talk about your wine projects.There you will find our various solutions for the storage and service of wine for individuals and professionals: small and high capacity wine cabinets, modular storage solutions, air conditioners for rooms dedicated to wine and also our wine bars and wine distributors.