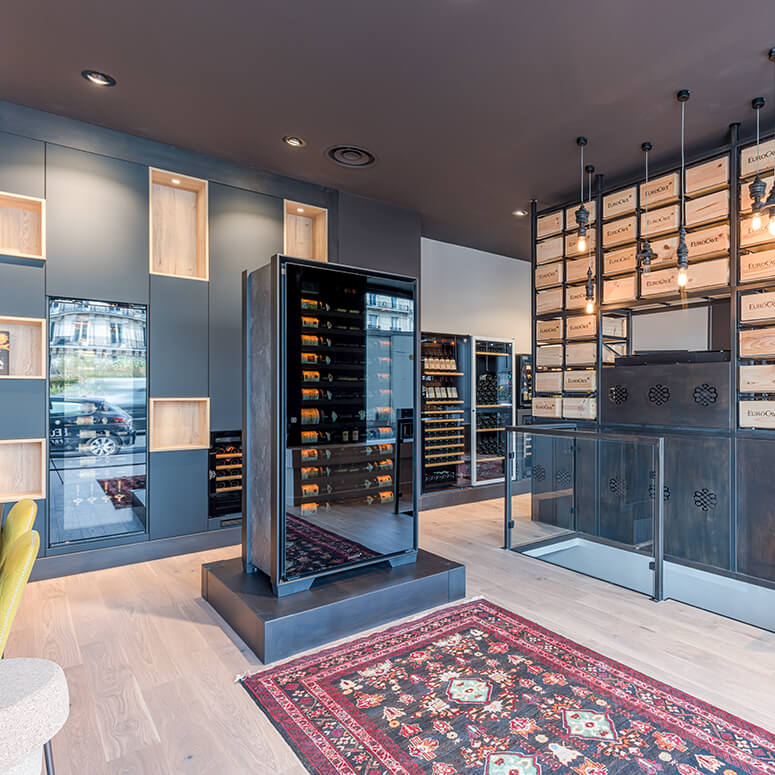 EuroCave
Official store, Baden-Baden, Germany
As a local EuroCave distributor and an ambassador for the French art of living, we take pride in offering you a friendly, personalised welcome to our showroom, whether you want to see our wine cabinet collections or take our advice on fitting out a wine space. We look forward to meeting you.
Contact us
EuroCave, a French way of life
We create new ways of experiencing, storing, serving and sharing wine.
Contact details Sophienstraße 20
76530 Baden-Baden - Germany
+49 7221 39600
info@eurocave.de

Hours Monday : 8h-17h
Tuesday : 8h-17h
Wednesday : 8h-17h
Thursday : 8h-17h
Friday : 8h-15h30
Saturday : Geschlossen
Sunday : Geschlossen
We will build your project together.
Discover our various solutions for the storage and service of wine for individuals and professionals: small and high capacity wine cabinets, modular storage solutions, air conditioners for rooms dedicated to wine and also our wine bars and wine distributors.