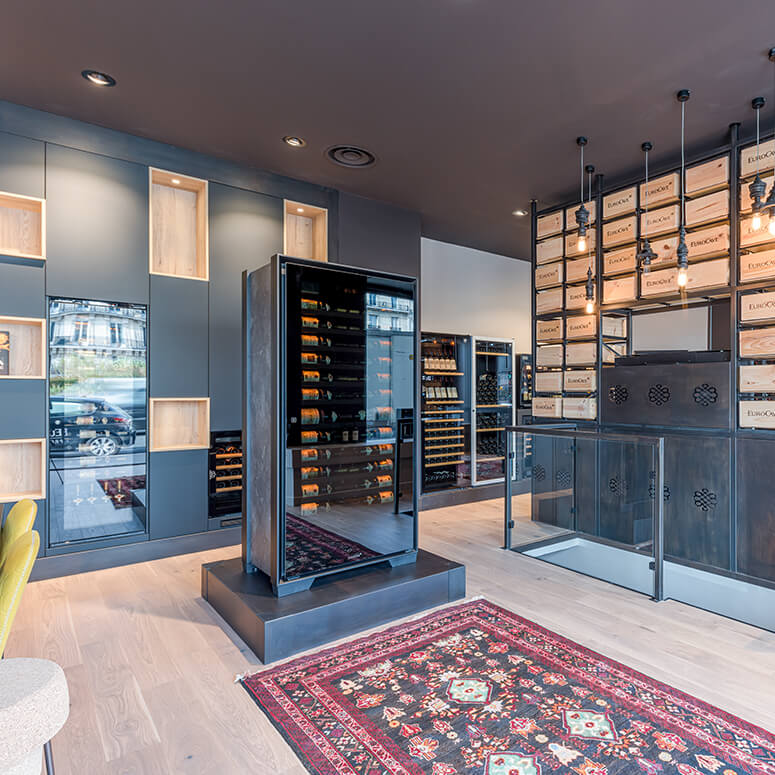 PP GOBLET EuroCave
Official EuroCave retailer, Taipei, Taiwan
As a local EuroCave distributor and an ambassador for the French art of living, we take pride in offering you a friendly, personalised welcome to our showroom, whether you want to see our wine cabinet collections or take our advice on fitting out a wine space. We look forward to meeting you.
Contact us
EuroCave, a French way of life
We create new ways of experiencing, storing, serving and sharing wine.
Contact details 3F., No.128, Xinhu 3rd Rd.,
11400 Taipei City - Taiwan
+886(0)287928799
+886287928895
ahuang@eurocave.com.tw

Hours Monday : by appointment
Tuesday : by appointment
Wednesday : by appointment
Thursday : by appointment
Friday : by appointment
Saturday : closed
Sunday : closed