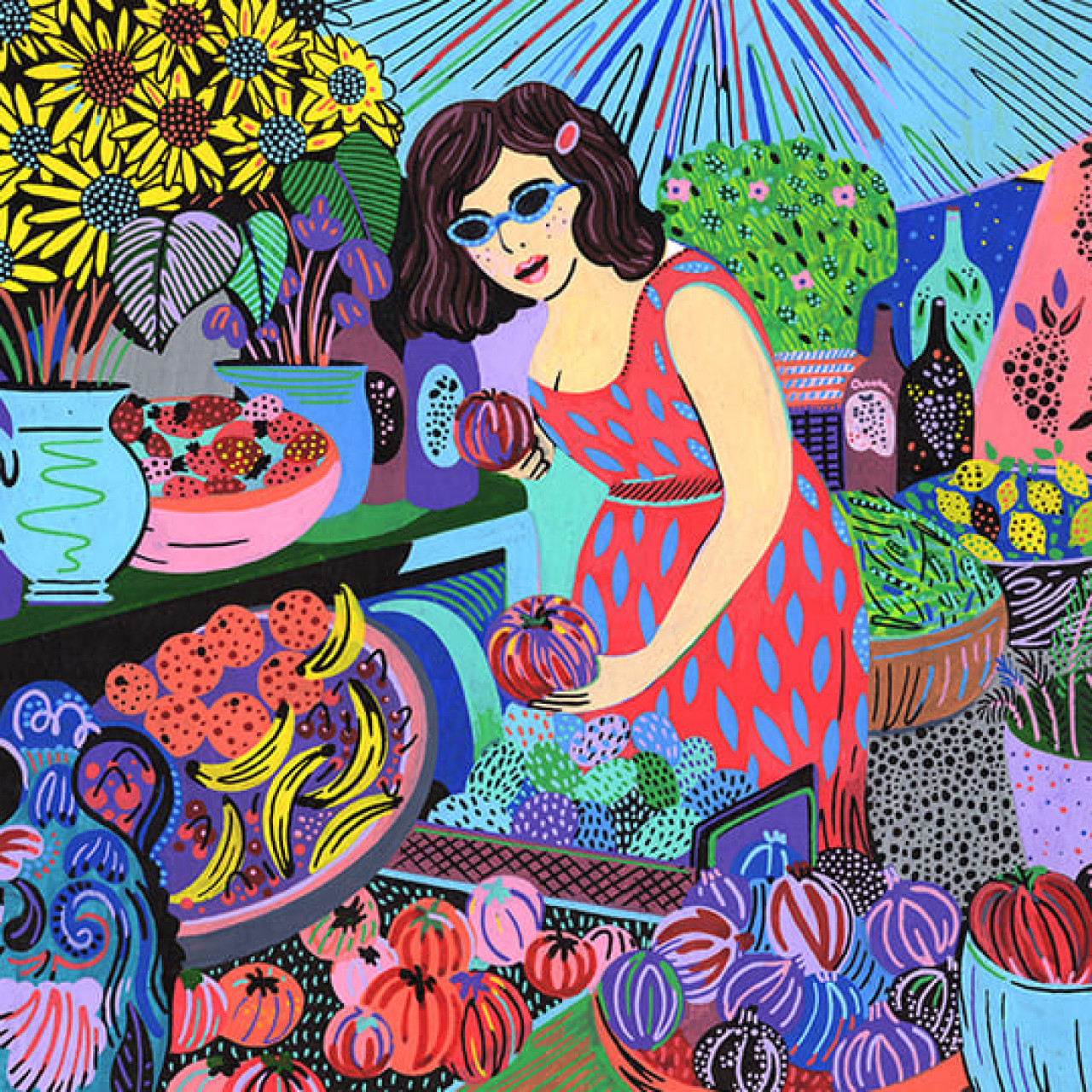 [ WINES ]
5 wines as companions for vegetables.
by Fabien Vullion (David Toutain**, France)
Are vegetables merely there to enhance meat? David Toutain has given the green light to veggies and made them the centrepiece of his cuisine in his Michelin-starred restaurant in the 7th arrondissement of Paris. He hasn't made life easy though for his head sommelier Fabien Vullion, who is faced with the challenge of finding the right match for these creative dishes worth their salt, straight from the kitchen garden.
For two years now, he has been filling glasses with the same boldness and inventiveness that the chef puts on the plates. Fabien Vullion's previous work experience left him ill-prepared for such mind-blowing cuisine. Neither Nicolas Sale's archetypal French cuisine at the Ritz or Thibault Sombardier's appetising fare in Lyon, or even Fabien's bubbly start at the Dokhan's Champagne bar had equipped him for David Toutain's cuisine.
But his open-mindedness and close rapport with the chef have allowed him to suggest pairings that always hit all the right notes. So, say, a caviar-based dish coupled with fermented banana and poultry wing in tempura batter shows at its best thanks to the great acidity in the white wines selected by Fabien. At the end of this article, you will find five pairing suggestions with dishes from the restaurant's menu.
Where will he venture next? Into alcohol-free pairings, because the impressive library of jars front of house is not just ornamental. The restaurant's team is testing recipes for infusions, fermentations and teas in order to broaden the pairing spectrum. It's a smart way of re-using the organic left-overs from the kitchen – apple peelings can be turned into infusions, for instance. The restaurant's environmentally-friendly approach has already been endorsed by the Michelin guide which awarded it a green star. "There is really strong demand for alcohol-free pairings, among pregnant women alone for example. The approach is growing fast in Scandinavian countries and the English-speaking world, but in France, this mindset is not very developed so it's quite exciting. It's a whole new world that I am not familiar with".
01.
With celery and a Savagnin sabayon
Jura, Domaine du Pélican, 2018 Chardonnay (white)
02.
With beetroot in ravioles, lamb's lettuce, anchovies and hazelnuts
Côtes de Provence, Clos Cibonne, 2019 Tibouren (red)
03.
With caramelised Brussels sprouts and watercress sabayon
PGI Castilla y León, Majuelo del Chiviritero, 2020 La Seca (white)
04.
With butternut and endive sauce
Coteaux Champenois, Domaine Jérôme Coessens, 2017 Vendange Entière (red)
05.
With beefsteak tomato and vanilla
South-West (Vin De France), Château Laffite, 2019 Orange (white/orange)
Illustration - Orane Sigal
A graduate of the Rhine higher school of arts, the Lyon illustrator likes to get involved in disciplines as varied as publishing, textile design, mural arts and ceramics. She is a practitioner of drawing, painting and collage and her style is suffused with very clear, contrasting colours and an unmistakable taste for lushness.
Prolong the experience
Discover the profiles of creative and influential personalities explaining their relationship with wine, the secrets of sommeliers or legendary establishments.
When you subscribe to the magazine, your email address is only used to send you our content newsletter. You can unsubscribe at any time by clicking the unsubscribe link included in each newsletter. To find out more about management of your data and your rights, click here .