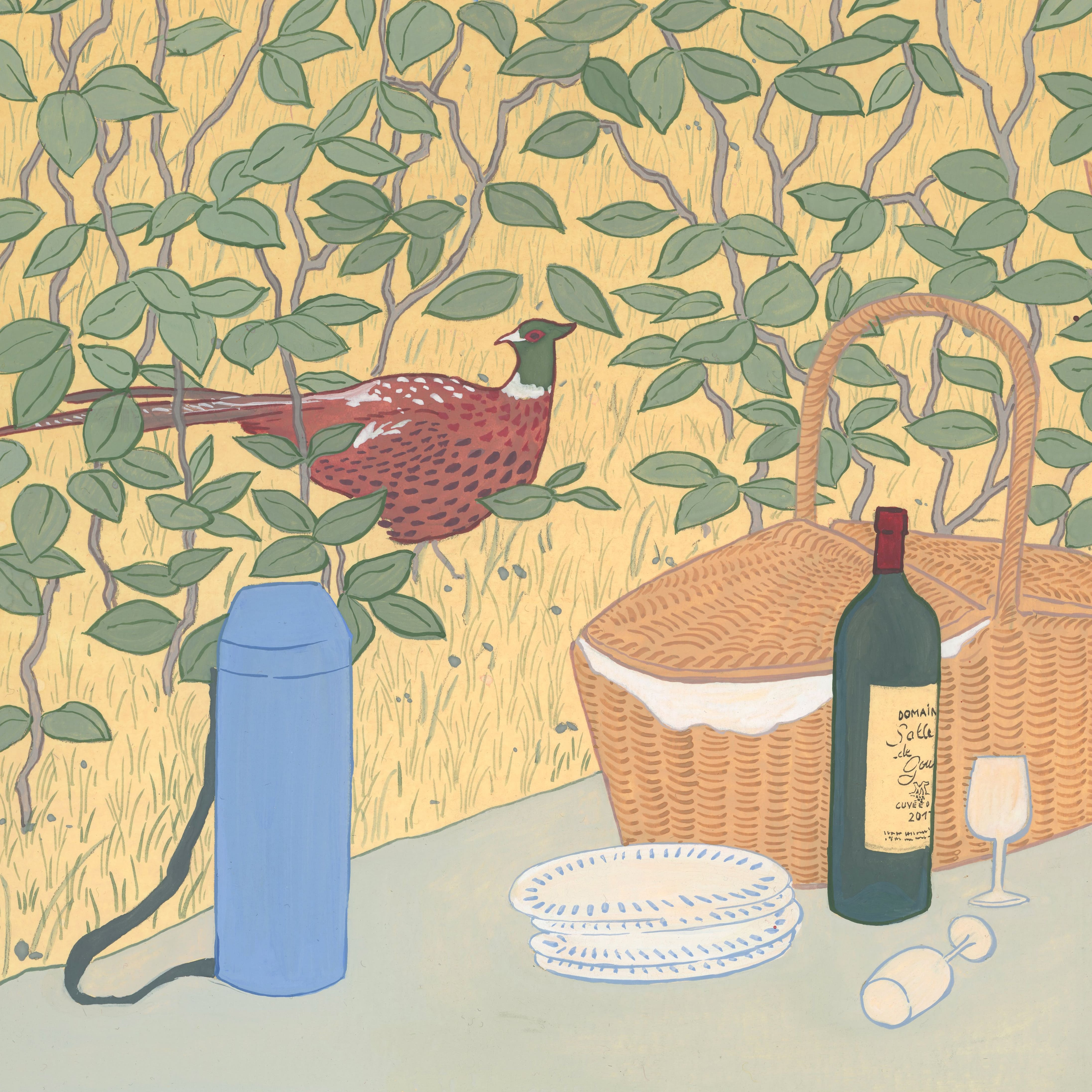 [ WINES ]
5 wines for game.
by Julien Gatillon (Nous, Megève, France)
Chefs, too, can experience a change of direction. Six years ago, Julien Gatillon with the support of his amazing team was awarded a second Michelin star for Le 1920, one of the restaurants at the prestigious Four Seasons Hotel in Megève. That was until he chose to embark on a complete change of lifestyle, venturing into a solo career, or rather a duo with his partner Sonia Torland by his side.
Their project, called 'Nous', is a new take on a farmhouse-kitchen style restaurant. The couple welcomes guests to their home, in fact into the dining room of their beautiful Megève chalet, in the ski resort that has become their adopted village.
The number of patrons is inevitably low and everyone eats at the same table, a beautiful ash farmhouse table. The culinary experience is similarly unique, mirroring the chef's mindset or made to order.
The one aspect that doesn't change is Julien Gatillon's penchant for nature, reflected in these different types of game to which he occasionally likes to dedicate a good meal. He has agreed to share his favourite wine pairings for them.
01.
With hare à la royale.
Domaine du Monteillet (Stéphane Montez), AOP Côte-Rôtie - 'Les Grandes Places'
02.
With roast mallard duck.
Domaine Jean-Louis Chave, AOP Saint-Joseph - 'Rouge'
03.
With venison loin cooked on the bone.
Bodegas Benjamin de Rothschild & Vega Sicilia, DO Rioja - 'Macán'
04.
With potted pheasant.
Domaine Stéphane Ogier, AOP Condrieu - 'La Combe de Malleval'
05.
With a Burgundy-style fillet of chamois.
Domaine François Gaunoux, AOP Pommard 1er cru - 'Les Rugiens'
Illustration - Clémence Trossevin
Born in the foothills of the Cevennes mountains, she began studying the history of art and archaeology at the Ecole du Louvre. Her speciality subject of the Far East arts developed her taste for the motifs used to decorate Chinese porcelain and silks. Inspired by masterpieces kept in the Louvre museums, Guimet and Cernuschi, she began to work as an illustrator painting very personal scenes of her daily life using gouache and watercolours.