[ PORTRAITS ]
Chef // Belgium _
Talk with Alexandre Dionisio
"I often go with my sommelier's choice."
The location takes your breath away, but not your appetite. La Villa in the Sky towers over the Brussels skyline, over 100 metres up, on the 25th floor of the IT Tower. Since it opened in 2014, the chef has not changed, and yet Alexandre Dionisio was not predestined for the role – he originally studied visual arts. In just a few years, however, he has become a Belgian chef to be reckoned with, and one who has a taste for wine.


What is your earliest recollection of wine?
Oh goodness… I must have been really little and it was during a family meal. As you know, I come from a Spanish background and my first wine had to be one of those very robust, very tannic, slightly warm wines that we used to drink in my family. I diluted it with some sparkling water! I was only a little tacker and certainly not old enough to enjoy wine!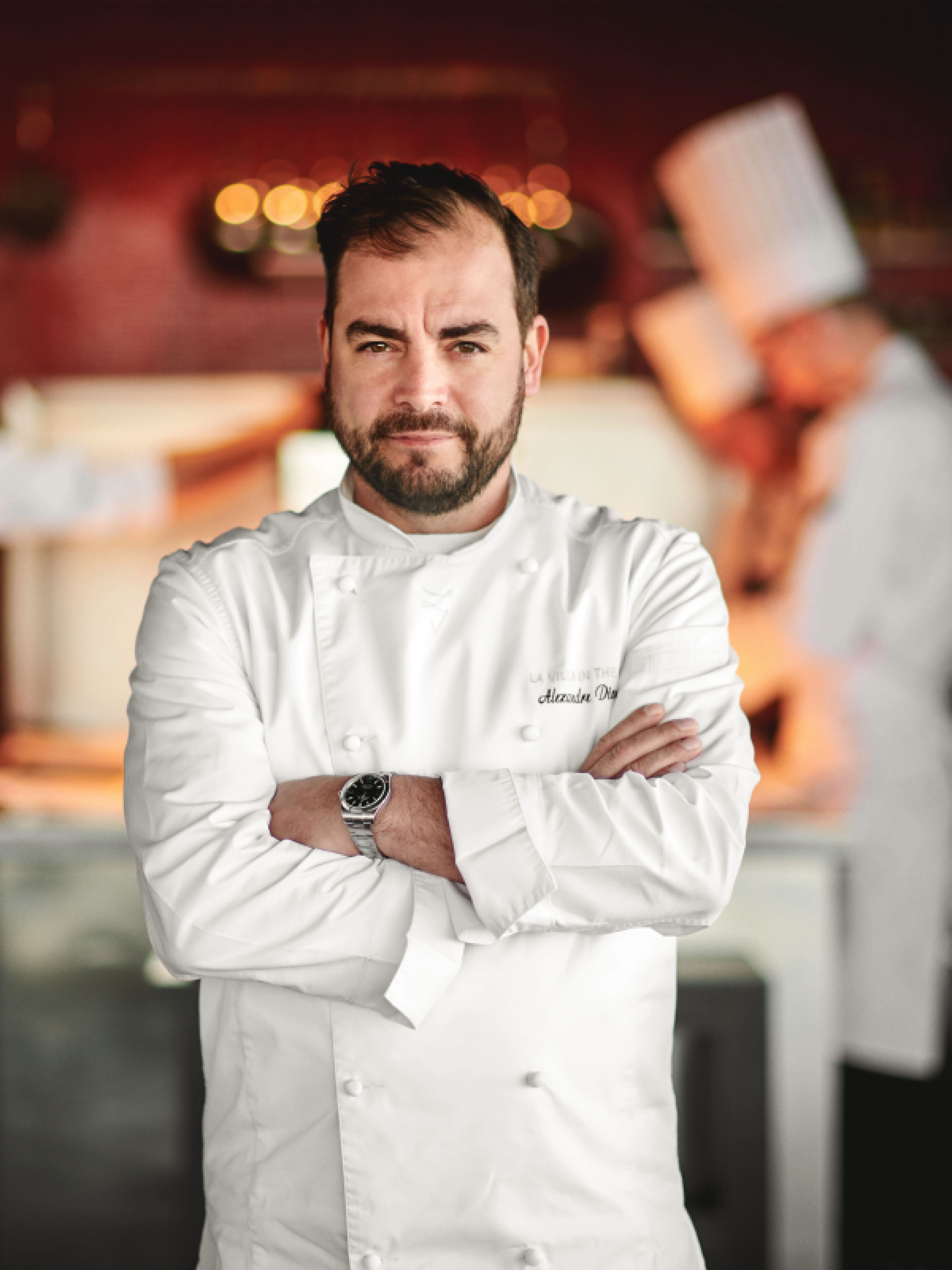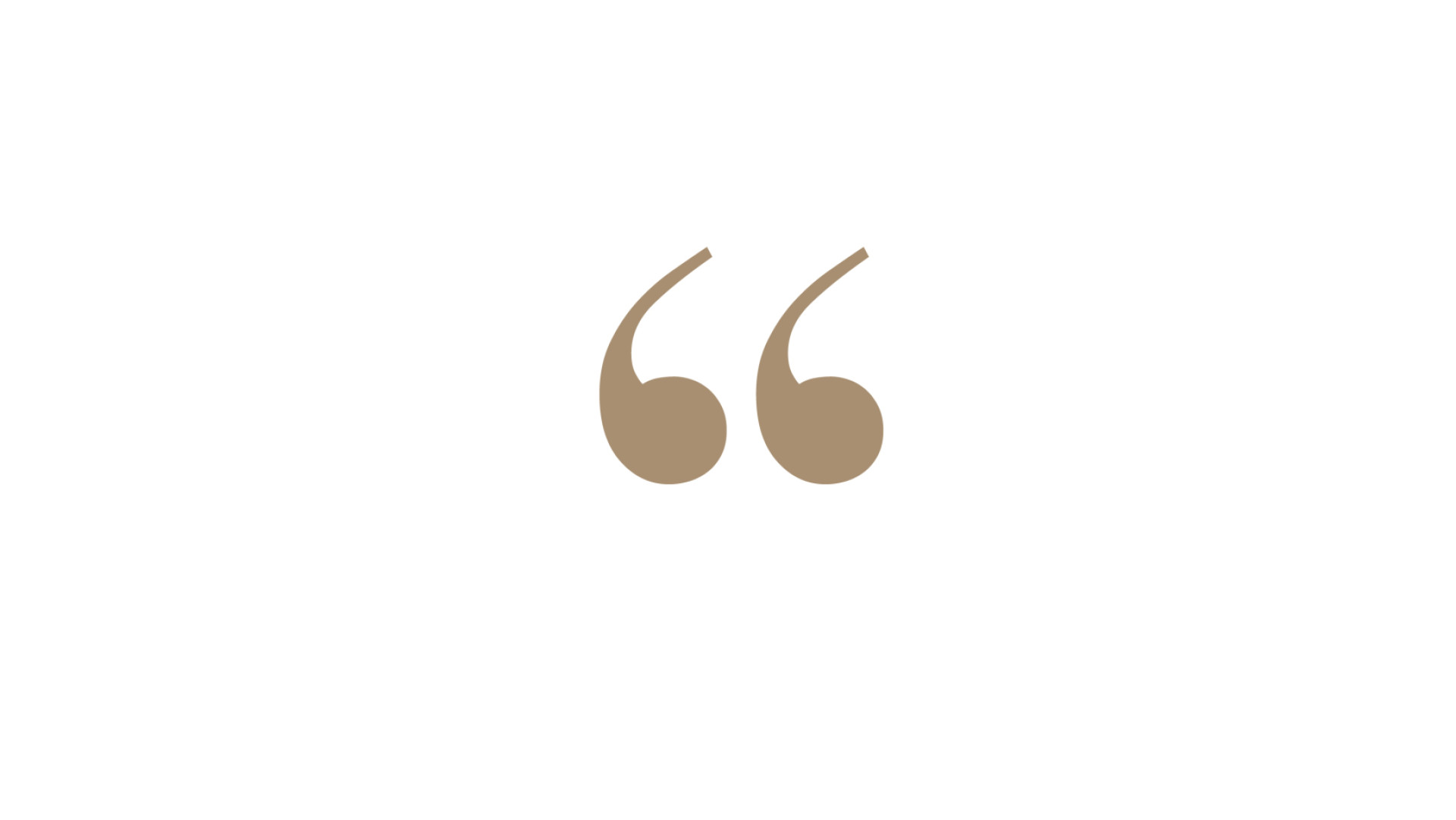 When I create a dish, I always get my sous-chef but also my sommeliers to taste it

When did you start developing an interest in wine?
My passion for cooking started at a very early age. And for me, that includes what you drink. My first wife, with whom I had two children, became a sommelier. I was in charge of the kitchen and she was in charge of the cellar. You could say we made the perfect pair! 

Yes, wine plays a very important part in my cooking. When I create a dish, I always get my sous-chef but also my sommeliers to taste it. In my previous restaurant, I even designed dishes with a specific wine in mind. When I discovered wines by Vega Sicilia in Ribera del Duero, I was determined to invent a dish in their honour!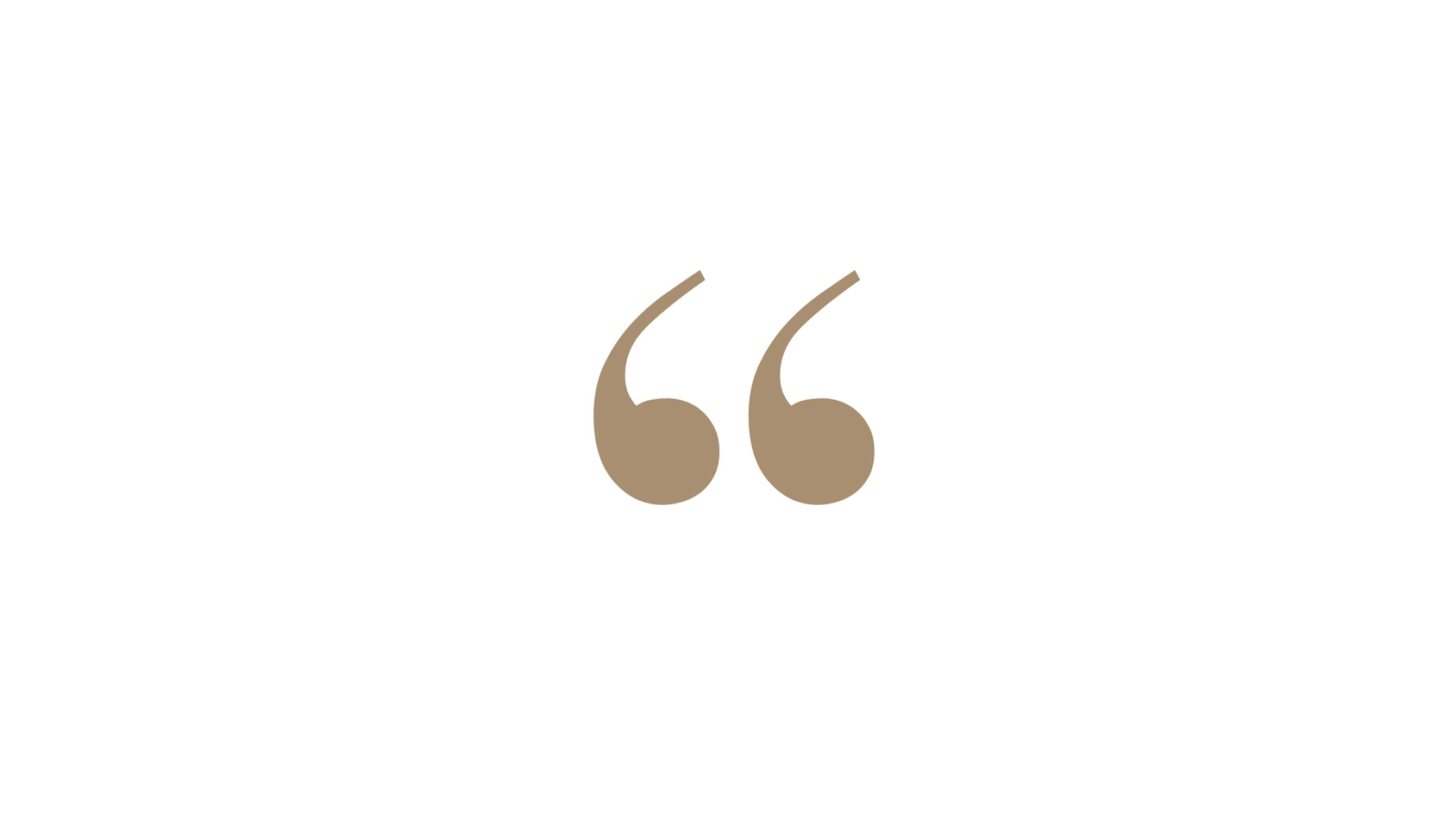 With my family, I tend to revert to my roots and uncork a bottle of Rioja Do you take part in drawing up the wine list?
Yes, I have a female sommelier with whom I have been working for ten years, she is my right-hand woman. And I also have a young sommelier who has just joined us. We discuss a lot of things together. They always present me their wines before we list them. But I wholeheartedly trust their choices.

What are your own personal tastes in wine?
Originally, and this stems from my Spanish origins, I liked very warm red wines with character and full body. Now, I also enjoy lighter wines and wines with spice notes. As I get older, I realise that I'm increasingly enjoying white wines, like those from the Rhone Valley and Burgundy. I also have a real soft spot for very intense, very aromatic Sicilian whites.

How about your favourites?
For the reds, I recently tasted a Zinfandel by Joel Gott in California. As I said, I like structured, powerful wines with character. In a different style, I love wines by Jean-Louis Trapet in Burgundy and Matthieu Barret in the northern Rhone Valley, particularly his Crozes-Hermitage. I'm also a loyal follower of Domaine Saint-Préfert and Domaine Usseglio in Châteauneuf du Pape. For the whites, I'm a great admirer of Meursault by Jean-François Coche-Dury.

Do you often visit wineries?
There was a time when I used to a lot. Now, when I have a little time for myself, I stay with my family and enjoy spending time with my two children. They are still a little too young to enjoy visiting vineyards! But obviously I bought some wines from their year of birth and they'll discover them later on!

Which wine would you dream of tasting?
(he stops to think) I have only drunk a bottle of Domaine de la Romanée-Conti once and it was a young vintage. I admit that I would like to try a mature vintage, from a legendary year. Apart from that, you know, what I enjoy most is being taken aback so I often go with my sommelier's choice…

Which wine do you uncork when you have something to celebrate?
For a really special occasion, Champagne. For wine, it depends on what I'm eating or cooking. But with my family, I tend to revert to my roots and uncork a bottle of Rioja.
La Villa in the Sky 
IT Tower - 25th floor, Louizalaan 480, 1050 Bruxelles (Belgique) 
+32 2 644 69 14 - lavillainthesky.be 
Photographer - Sébastien Van de Walle
Prolong the experience
Discover the profiles of creative and influential personalities explaining their relationship with wine, the secrets of sommeliers or legendary establishments.
When you subscribe to the magazine, your email address is only used to send you our content newsletter. You can unsubscribe at any time by clicking the unsubscribe link included in each newsletter. To find out more about management of your data and your rights, click here .