[ CELLARS ]
In the Cellar at Ossiano
Dubai, United Arab Emirates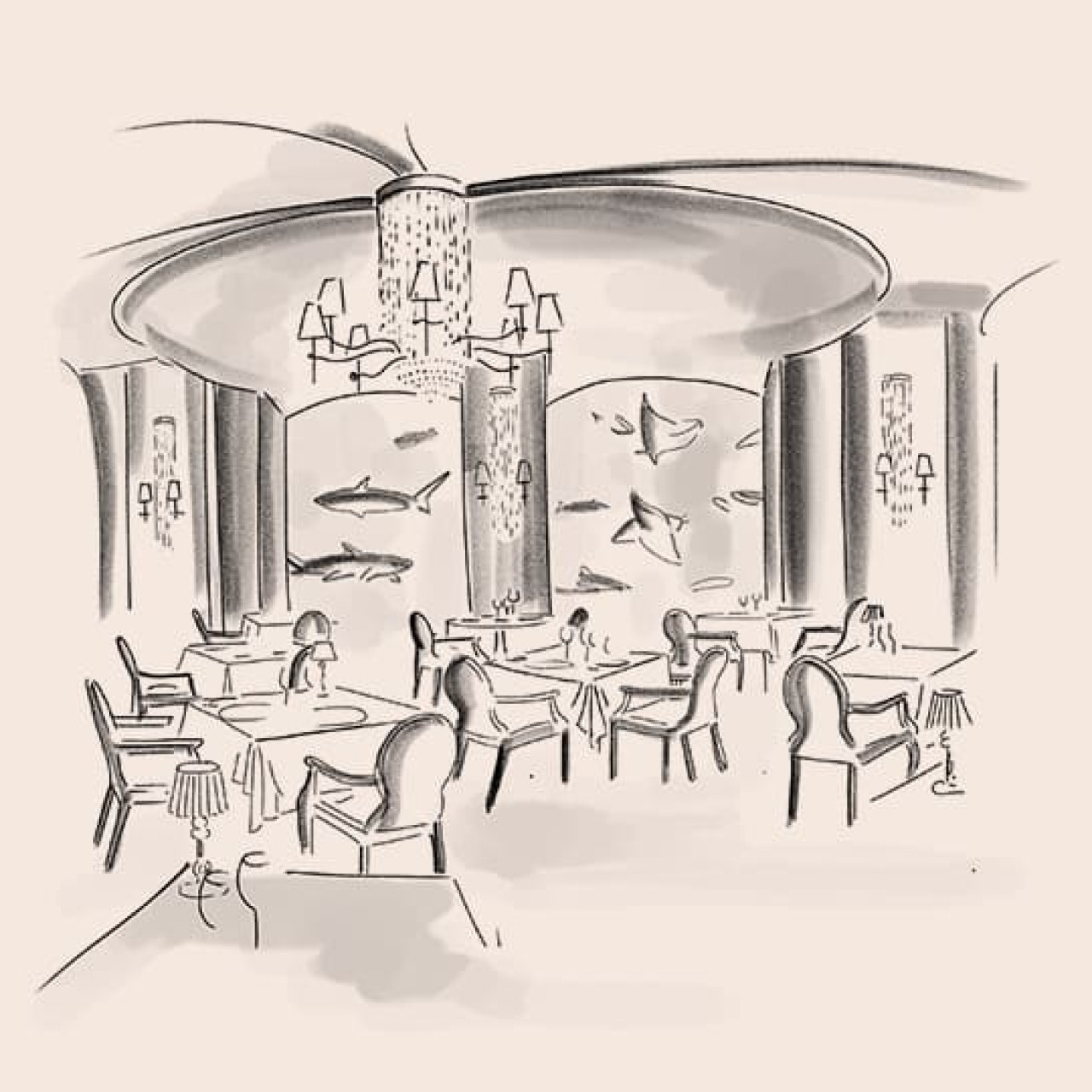 Located in Atlantis the Palm, Dubai, one-Michelin star, award-winning Ossiano offers a dining experience amidst an aquarium with floor-to-ceiling windows that submerge diners in an underwater world. There is plenty of oceanic inspiration from chef Grégoire Berger's French coastal roots, native from Auray in Brittany, which is reflected in both the dishes ("waves") and 600 wine references from all over the world, carefully selected by his trusted sommelier, Danijela Tesic.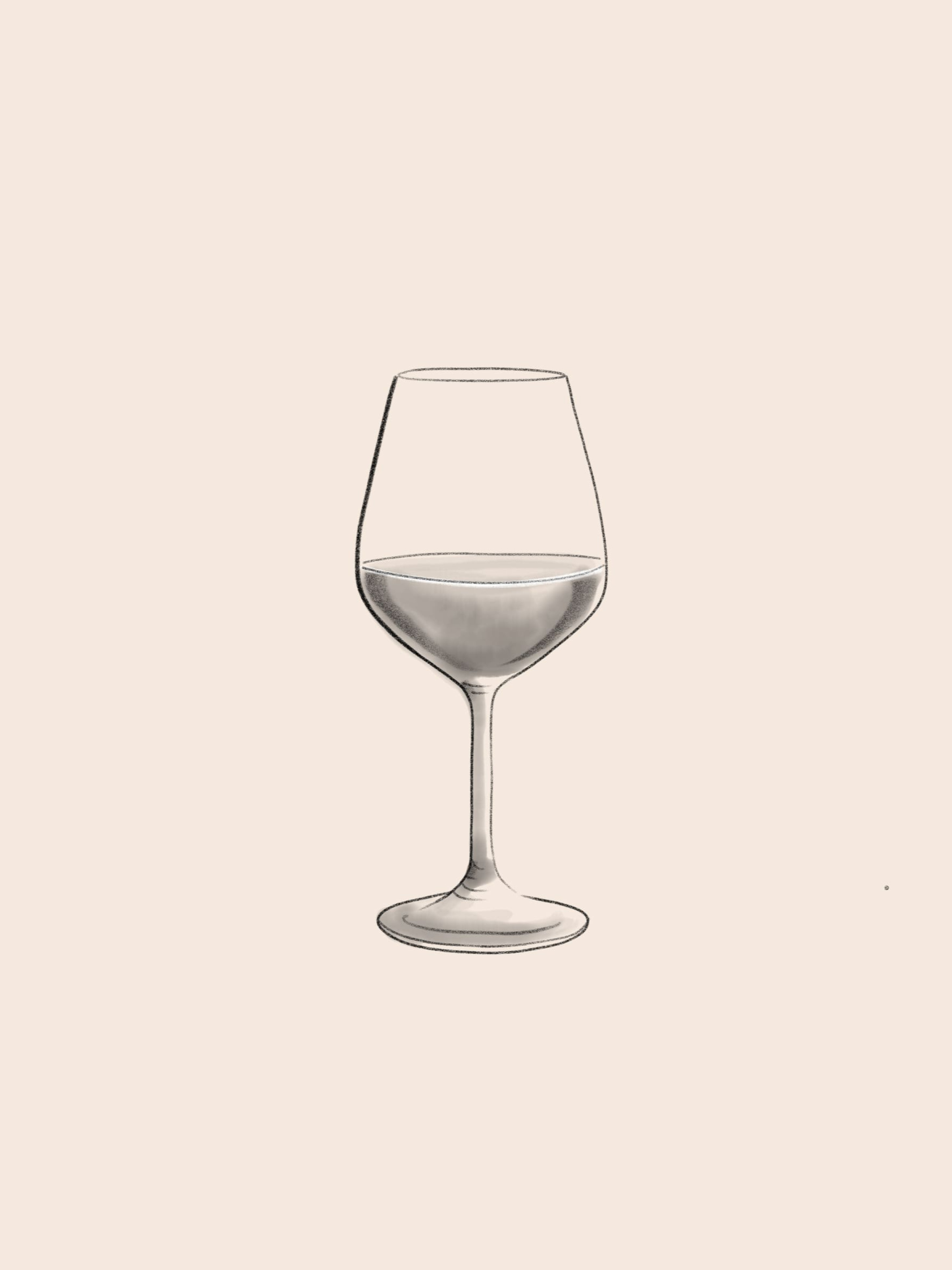 Unique challenges in Dubai
While perhaps more common in the rest of the world, exceptional wine pairings in Dubai are more challenging to find, as moving wine in and out of the Emirate can be challenging. Starting with 120 references, Danijela expanded the list at Ossiano, and today, diners have a choice of 1,600 bottles featuring 600 references.
Influenced by the ocean
Given the strong seafood inspiration of the degustation, many of the wines are influenced by the sea, with many French bottlings available across the portfolio. The collection also includes options from Chile, Spain, California and South Africa. The wine pairing is exceptionally popular with diners, while Chardonnay and Pinot Noir remain the most popular varietals for guests visiting Ossiano.
Corton by the glass
The sommelier also loves a challenge; she has her sights set on bringing in a Brunello di Montalcino Biondi Santi 1983 and a Bonneau du Martray Corton Charlemagne 1999. Why those wines specifically? Danijela explains, "I love Italian wine, and this vintage is ready to enjoy. Additionally, white wine needs to be better understood, especially in Dubai; it's about education. Also, I would be delighted to offer Corton by the glass."
A strong partnership
In preparing their collaboration, Grégoire Berger and Danijela Tesic work together to understand a dish's different components, review elements of unique wines, and select a wine to best complement a particular course (or 'waves,' as they are known at Ossiano). Berger first storyboards his idea and intentions for a dish, then together with Tesic, brainstorms on the best way to express and maintain the dish's integrity. A culinary storyteller, Berger keeps the story of the meal center stage, and Tesic agrees; the taste in her pairing invokes a symbiosis for dinner and is not overly focused on labels. For example, the langoustine offers elements of the sea with the inclusion of briny sea fennel. Danijela provides a creamy Chardonnay to bring out the langoustine's elegance and the ingredients' freshness.
Storytelling at every level
Berger is enthusiastic about the guests' culinary journey; he visits every table and shares the inspiration behind the dishes with guests. Tesic, too, with equal enthusiasm for her wines, moves from table to table, regaling diners and inviting them into the story.
Courtney Brandt is an author and journalist living in Dubai, UAE. Her work has been published in Vogue Arabia, Destinations of the World, Forbes Middle East, Elite Daily, The Forward Feed, and Food&Wine, among many other publications.