[ PORTRAITS ]
Perfume designer // France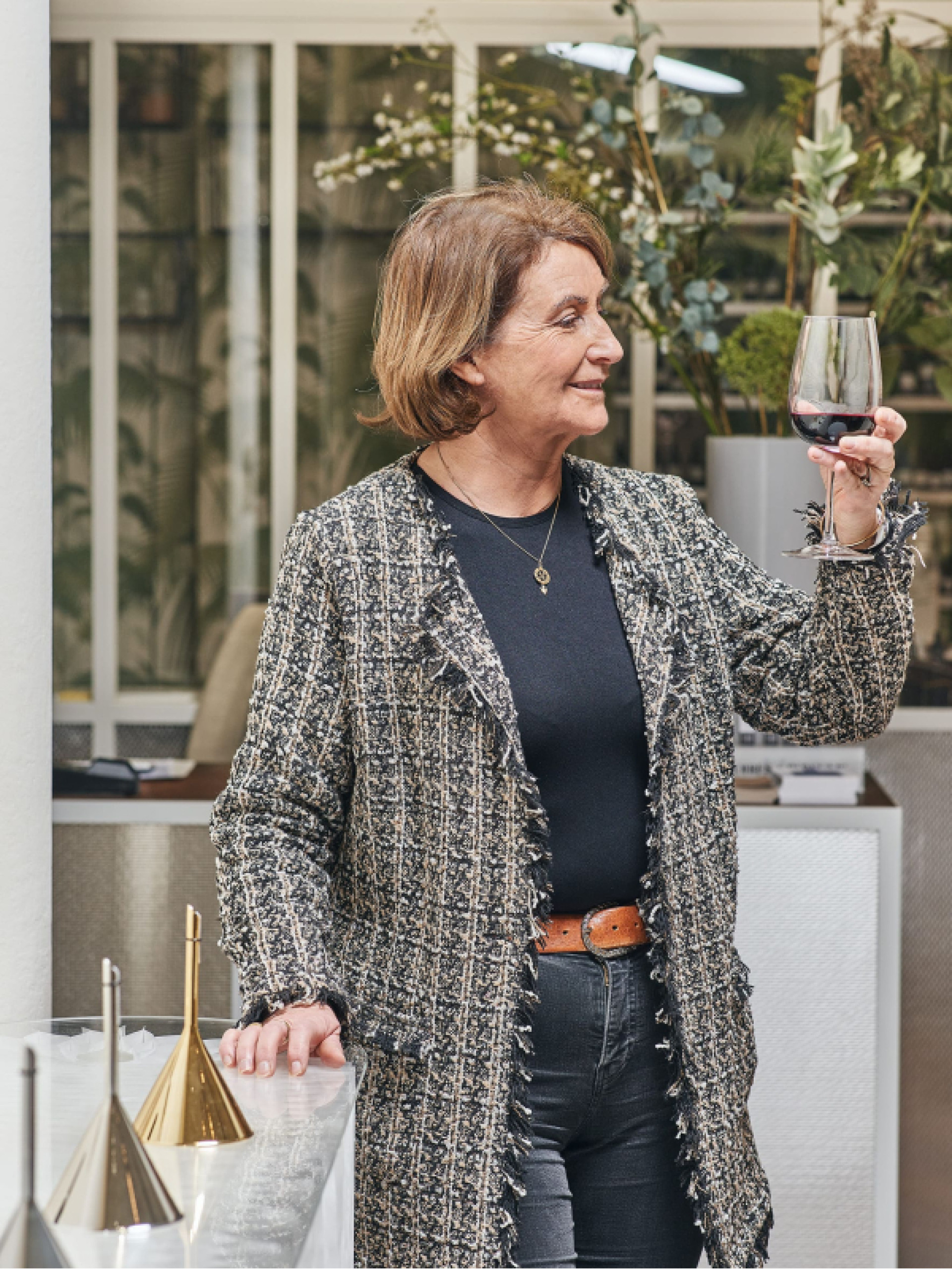 _
Talk with Sylvie Jourdet
"Recently, my friend chose a very fruity, sweet, fresh white wine. When I tried it, it felt like a joyful wine that suited him to a T!"
Sylvie Jourdet is a perfume designer for Créassence, and also honour chairwoman of the French Perfumer Society. Every day, she focuses on finding the right aroma for each occasion. Could it be that wine and perfume have more in common than just aroma jargon?


You have pioneered independent perfumers. Why that particular focus?
I have always been drawn to work in the laboratory. I began studying pharmacy and then switched to cosmetic formulation and subsequently discovered a passion for food aromas and perfume. I started working in a big laboratory designing perfumes but it became frustrating not to be able to make the perfume myself, which is why I opened my own laboratory to provide support for young brands in their creative journey and the stories they wanted to tell through their perfumes. For example, for bracelets with perfume beads, we thought of soothing memories like sun-tanned skins by the seaside or an afternoon nap in the countryside. Then I imagine the aromas and bring them to life with raw materials and formulae.

Some of your projects are linked to wines and even spirits…
Absolutely. I produced a perfume for a Cognac company that encapsulated the aroma and flavour markers of their spirits. It was funny because I had virtually never tasted Cognac and so I discovered a whole wealth of aromas ranging from oaky perfumes to fresh notes. I would talk about them spontaneously using words similar to those of the cellar master. The connection between Cognac and perfume is also reflected in the attention to the bottle design. I have also worked on candles with wine aromas and illustrations to define wine aromas through their molecules, making pairings easier.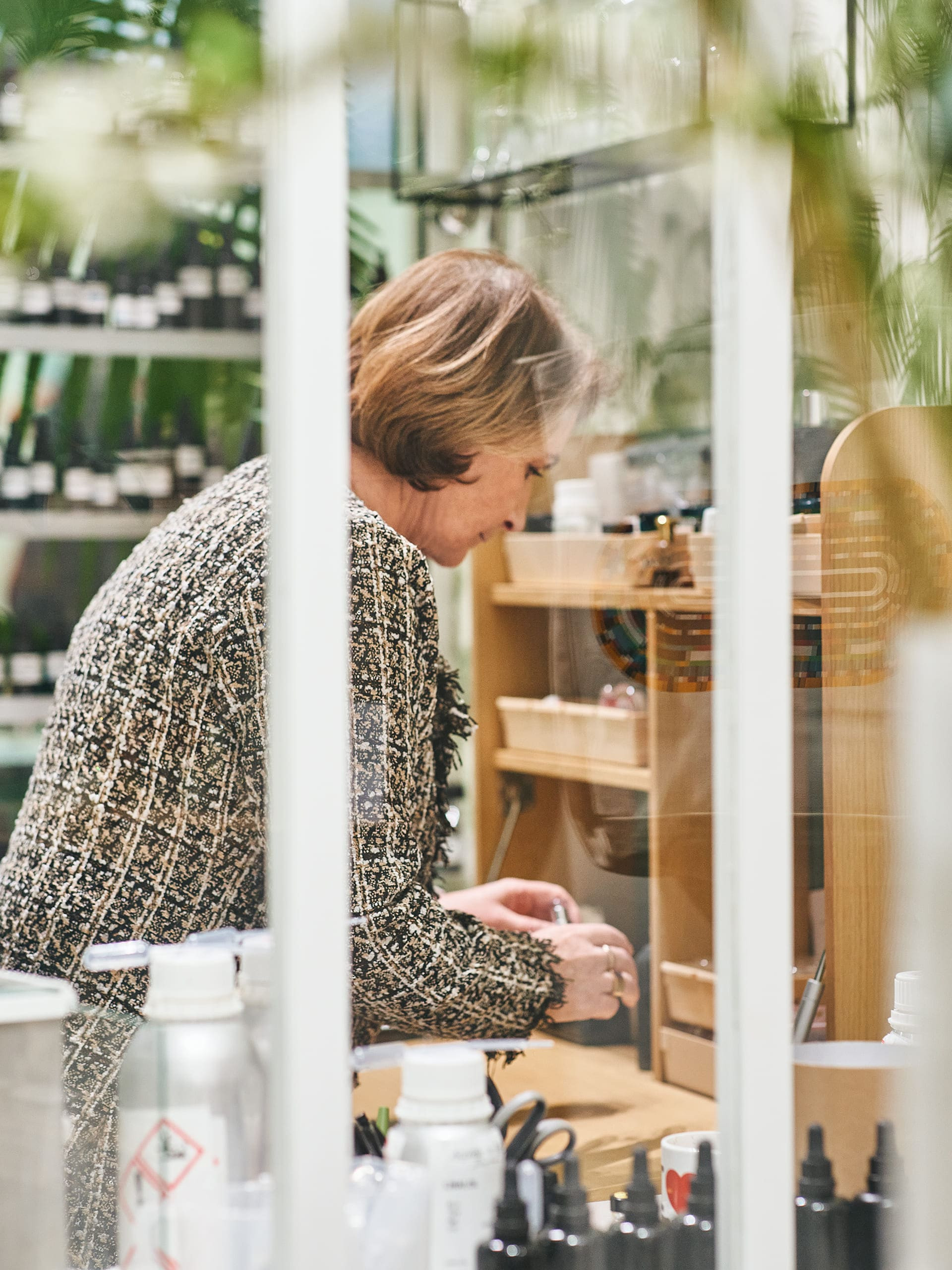 In the same way that perfume is designed to be worn, wine is designed to be savoured.

What has experience with anosmia caused by Covid changed about our relationship with perfume?
By losing their sense of smell then recovering it, people discovered they had a nose and that it played a big part in enjoying life! A lot of people realised when they drank their morning coffee that they couldn't sense a thing aside from drinking hot water! So they started to take an interest in rehabilitating their sense of smell, realising the joy of discovering things through smells.

The nose plays a big part in the enjoyment of wine…
And yet, in the same way that perfume is designed to be worn, wine is designed to be savoured! I have always been surprised and amused by the difference between what you sense on the nose and what you sense on the palate. When you taste wine, the nose detects molecules that evaporate into the air and touch your sense of smell. When they are warmed by the palate, they release other fragrant facets, creating a tactile feeling of thickness, flow, freshness, oiliness, warmth and the grip of the tannins. When people smell wine or perfume, they often want to analyse what is in them, but the main thing is knowing whether you like it. I prefer to savour than deconstruct, I don't tie my brain up in knots!

I have always been surprised and amused by the difference between what you sense on the nose and what you sense on the palate.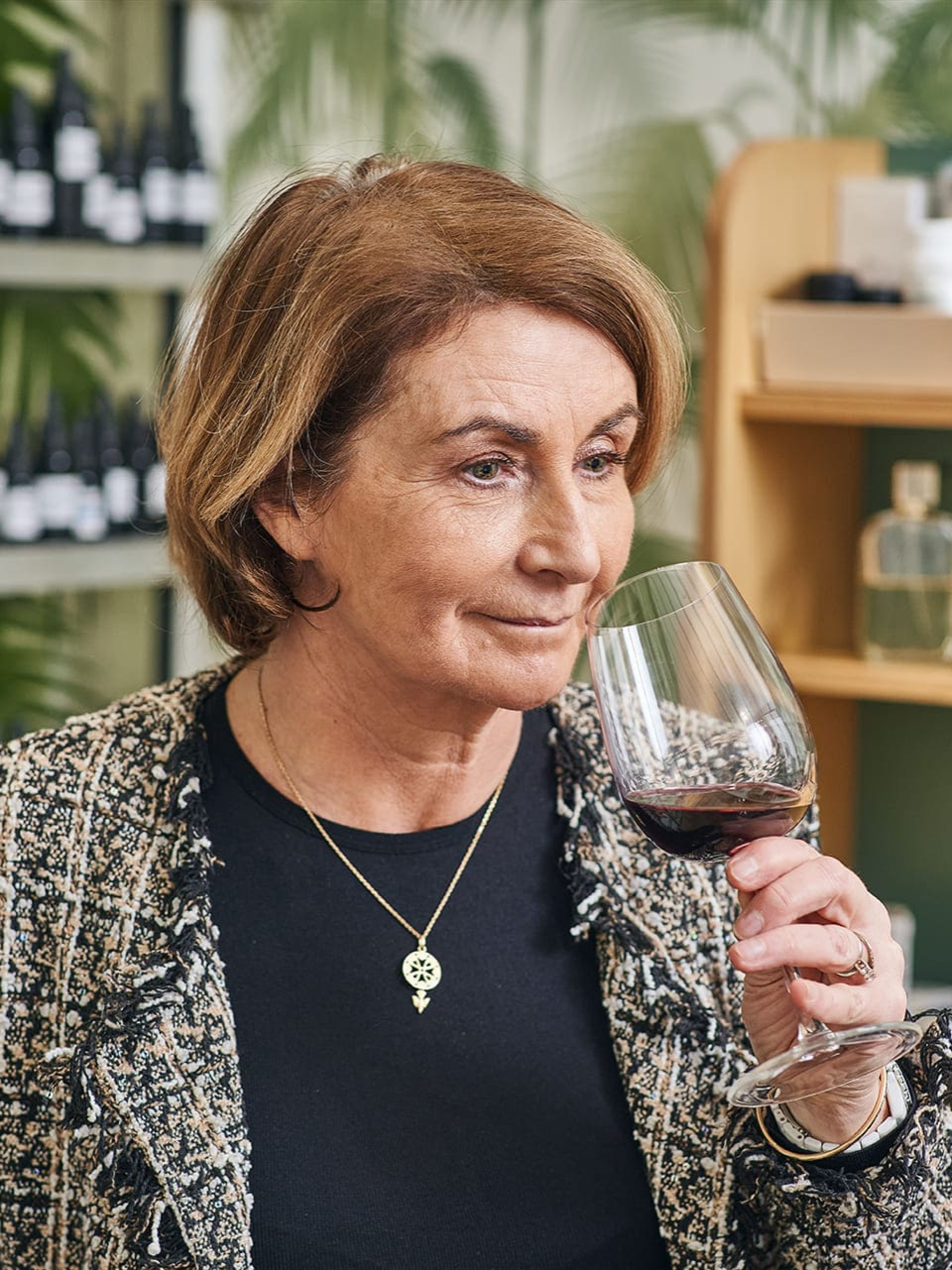 Which wines do you enjoy?
I am always keen to discover new wines, but I am more attracted by white wines because I can pick out a greater spectrum in them – the acidity, freshness, fruitiness, sweetness etc – than in red wines. I am also a Champagne enthusiast. The bubbles lend it a tactile sensation that gives the tastebuds a wake-up call and creates different sensations depending on how fine the bubbles are. Also, wine is like perfume – instead of talking about the raw materials, you tell a story, recount its provenance, the people involved and how it was made. It's not just any old consumer product, like a yoghurt in your fridge. A Russian friend has just started making wine and introduced us to her first vintage. It's a simple yet interesting red wine from the Cevennes, but more importantly, it is so exciting to see a young woman realise her lifelong dream.

So you like to fall for a wine's story?
I like to discover new wines, it's true, but I prefer it when someone choses them for me! Then I can feel the personality of the person who chose it in the wine itself. Recently, my friend chose a very fruity, sweet, fresh white wine. When I tried it, it felt like a joyful wine that suited him to a T. Also, when I take a bottle of wine to a dinner party, I don't describe what we're going to eat but rather the people who will be there and whether the meal will be a formal, casual or family occasion. Ultimately, wine is just as personal as perfume.

What type of wine do you like?
I am quite open-minded. It depends on my mood or the occasions, just like there are perfumes you wear every day and others for a romantic dinner. Wine for me is all about pleasure, it is not our 'daily bread'! In Sauternes I find there is real complexity and variety – it can be enjoyed from the aperitif through to the cheese course. I have been known to order a glass of Sauternes on its own as a dessert because it is such an all-rounder. It is a stand-alone wine so if I was going to pair it with something, I would look for a dish that would enhance the wine rather than the other way around.
Prolong the experience
Discover the profiles of creative and influential personalities explaining their relationship with wine, the secrets of sommeliers or legendary establishments.
When you subscribe to the magazine, your email address is only used to send you our content newsletter. You can unsubscribe at any time by clicking the unsubscribe link included in each newsletter. To find out more about management of your data and your rights, click here .