Wine station dispenser.
Vin au Verre 8.0, for easy stock and consumption management.
Usage
Brings wine to serving temperature
Open bottles preserved (nitrogen)
Capacity
8 open bottles
6 bottles in storage
Country of production
Origine France Garantie Label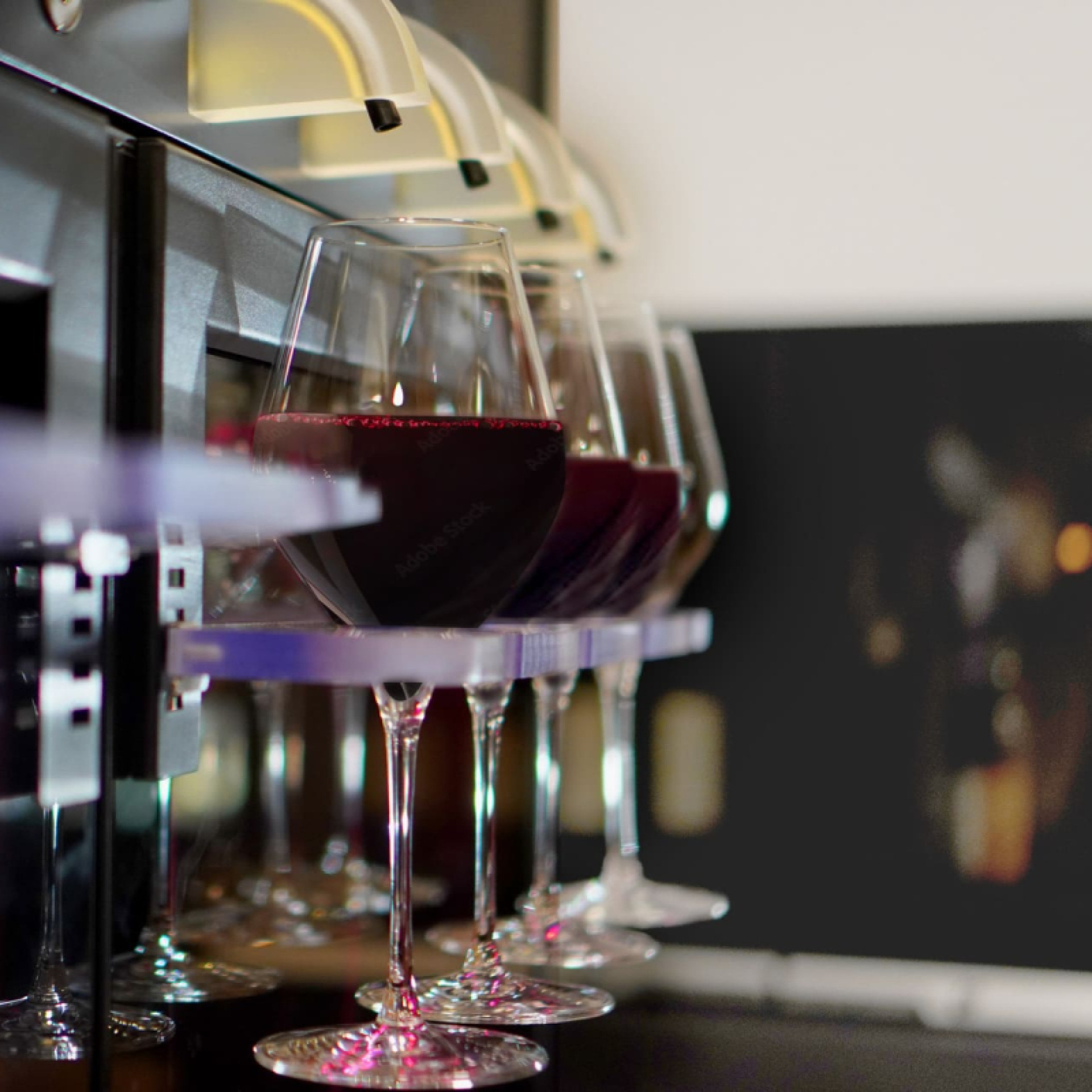 Technology
Preserving flavours.
Store 8 open bottles* without impairing the wine's sensory qualities for up to 3 weeks after opening, thanks to the addition of a food-quality inert gas, nitrogen.
The vin au verre 8.0 wine by the glass dispenser also maintains your bottles at an ideal serving temperature thanks to its 2 compartments which can be set independently (6-15°C / 43-59°F and 9-18°C / 48-65°F).
*According to the type of wine and its vintage.
Merchandising
Wine has to be seen to be drunk.
Thanks to the lighting effects inside the compartments and on the taps, Vin au Verre 8.0 effectively displays your wine by the glass offering.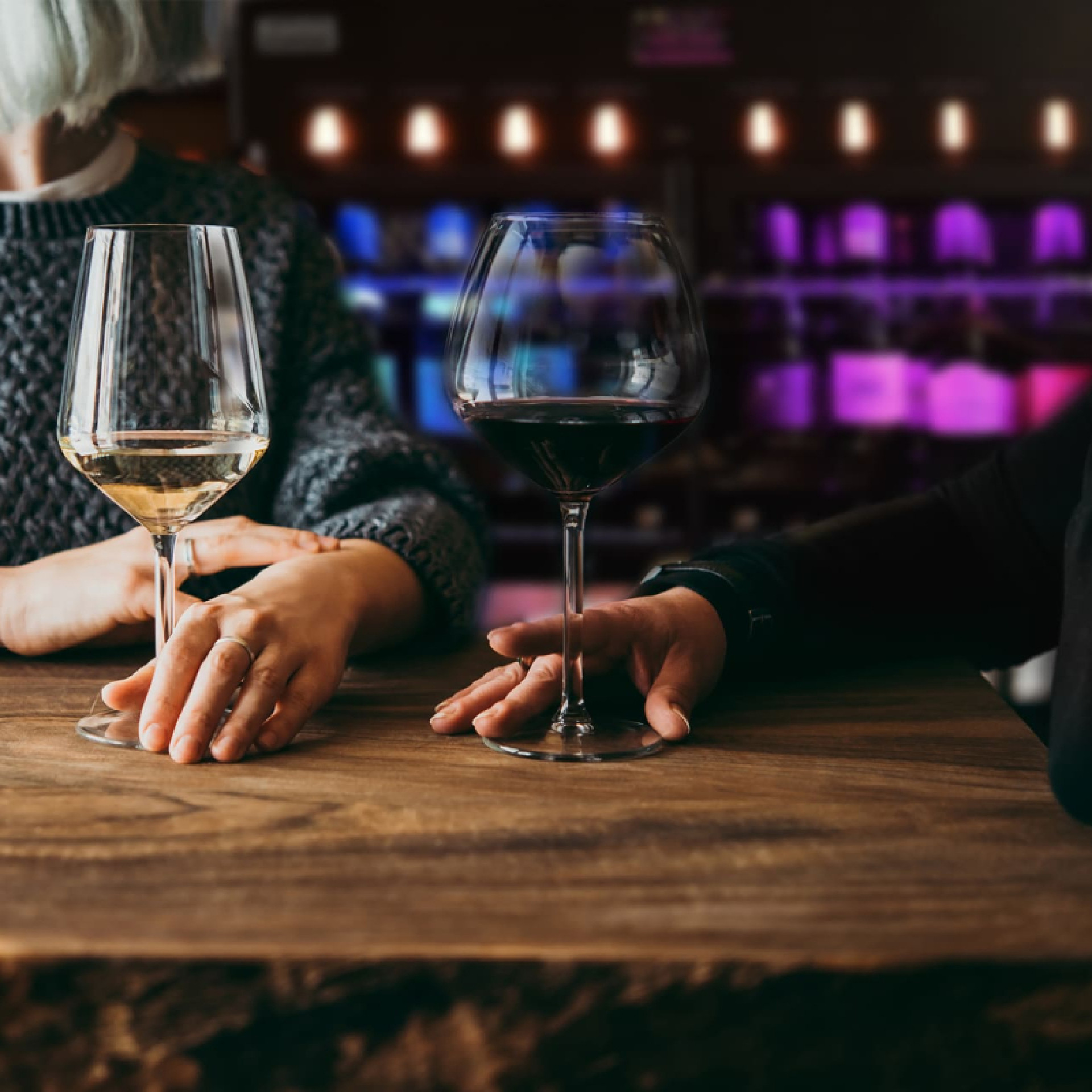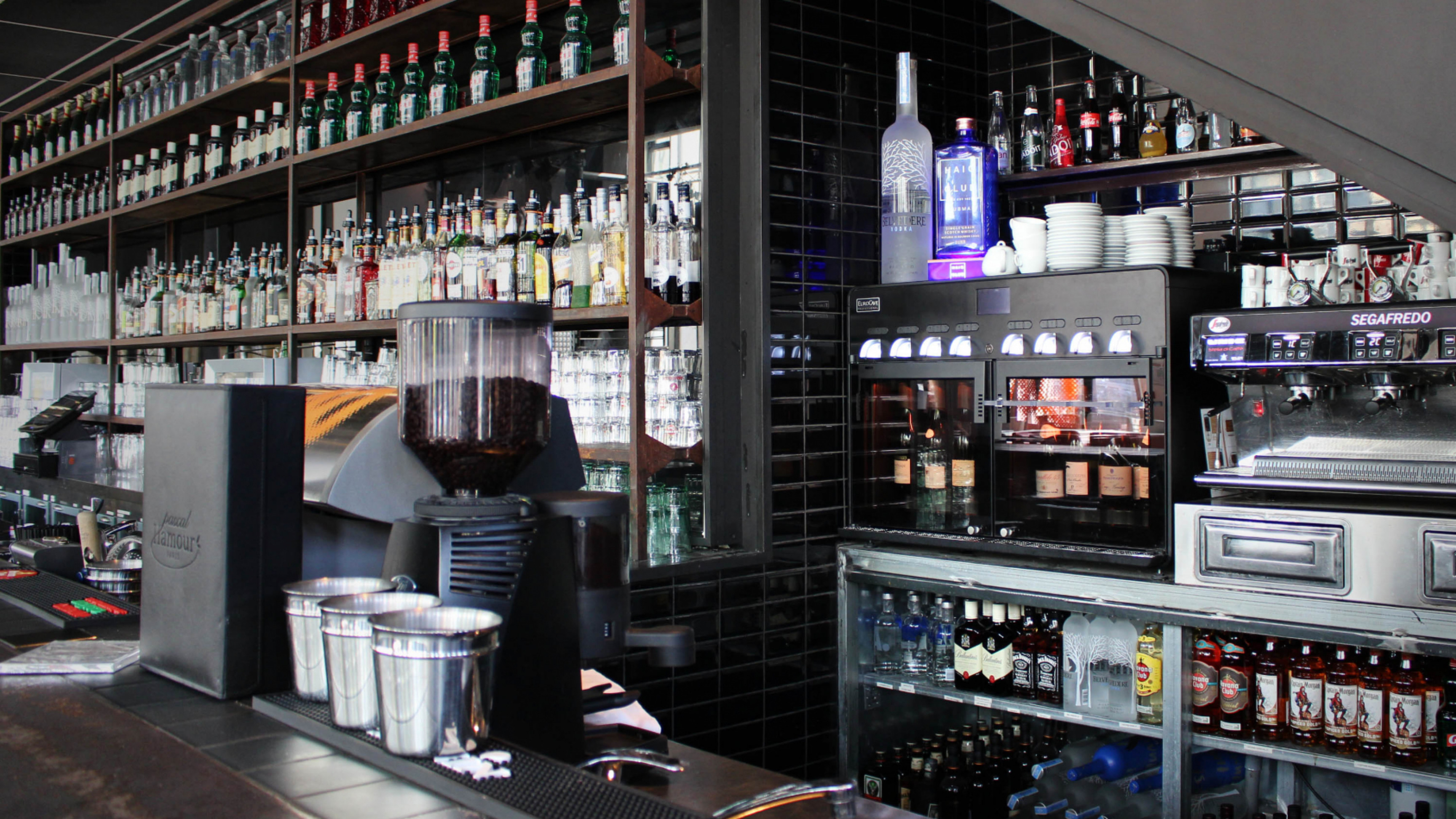 Use.
- The tactile screen allows you to configure all the information required during service: measures and prices, setting temperatures, lighting, naming bottles…,
- The tutorials and information on the screen guide and assist your team every day.
Control.
- Control over measures,
- Volume remaining displayed on the screen, sales can be consulted,
- Access to sales statistics: the appliance records the glasses served and it is therefore easy to consult a statistical analysis: what were the best sales for the period? What improvements can be made to the wine list?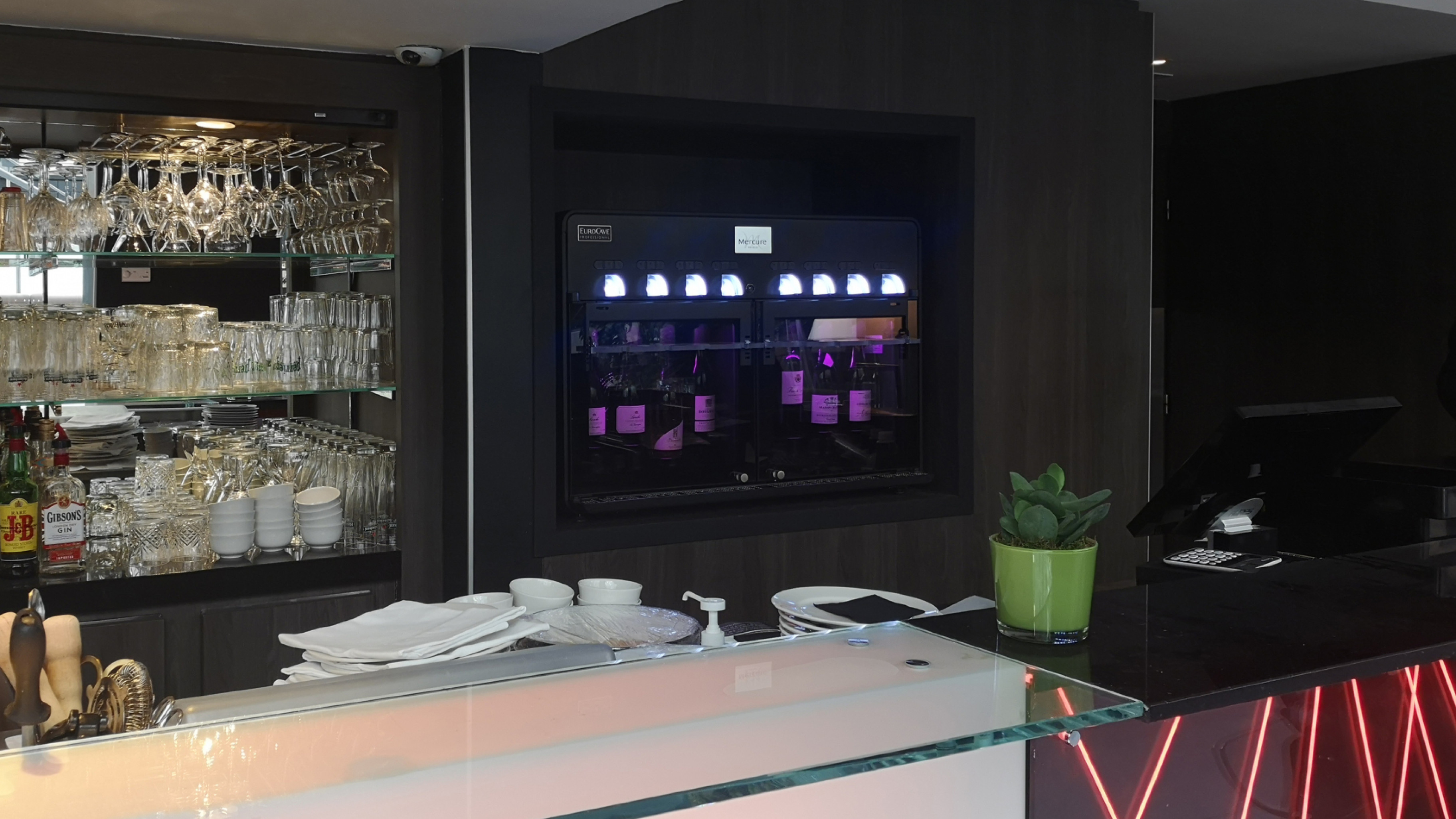 Efficiency.
- A 12 cl dose served in record time: barely 6 seconds,
- Quality of glasses served without foam or splashes,
-Bottles changed in less than 10 seconds,
- The possibility of having 6-8 spare bottles at the correct temperature,
- The glass holder allows you to serve several glasses at the same time,
- The daily cleaning system cleans the 8 taps simultaneously in less than 3 minutes, with no handling of wine bottles.
Management.
- Both the doors and measures can be locked,
- The manager and waiter can have separate uses of the software,
- A long-term commitment with 2-4 year warranty and maintenance,
- The product is certified to food standards: NSF and EC 1935/2004.
Return on investment.
Let's look together at the profitability of the wine by the glass service: upgrading of references, additional turnover...
Wine by the glass service by the bottle.
The Wine Bar enhances the gesture of the sommelier with service by the bottle, at the customer's table.