The worlds of auctions and wine are fascinating places that can also be impressive. Both possess an amazing community of enthusiasts on quests for rarity, mature vintages, collectable bottles and gems to try once in a lifetime. Would you like to enter this world, buying or selling wines in auctions, but are unsure of how they work? Well, don't worry, because iDealwine, a leader in online wine auctions, is here today with a few tips for you.
Why buy wine at auction?
Auctions allow you to find the unfindable
Whether you're an expert or just starting out on your wine journey, purchasing wine at auction is for everyone. So long as your chosen auction house operates across the world, it will no doubt be able to offer you more than a conventional wine retailer could. Wines from around the world, bottles from domains that are no longer operational, mature vintages, labels that never go out of style, you can find all of these at a good auction house. Maybe you are searching for a year missing from your vertical collection (= a collection of several consecutive vintages), a specific year, maybe a year of birth, to gift to a loved one or simply your dream bottle.
Hiding in every auction are good deals and investment options. To prepare for placing bids, it can be a good idea to take a look at price estimate data to help understand a wine's value. You'll then be able to use this key information and bid in the knowledge that you have done your homework. What is more, in many auctions, you can find lots without a reserve price, meaning that bids start at €1, thus increasing your chances of getting a good deal.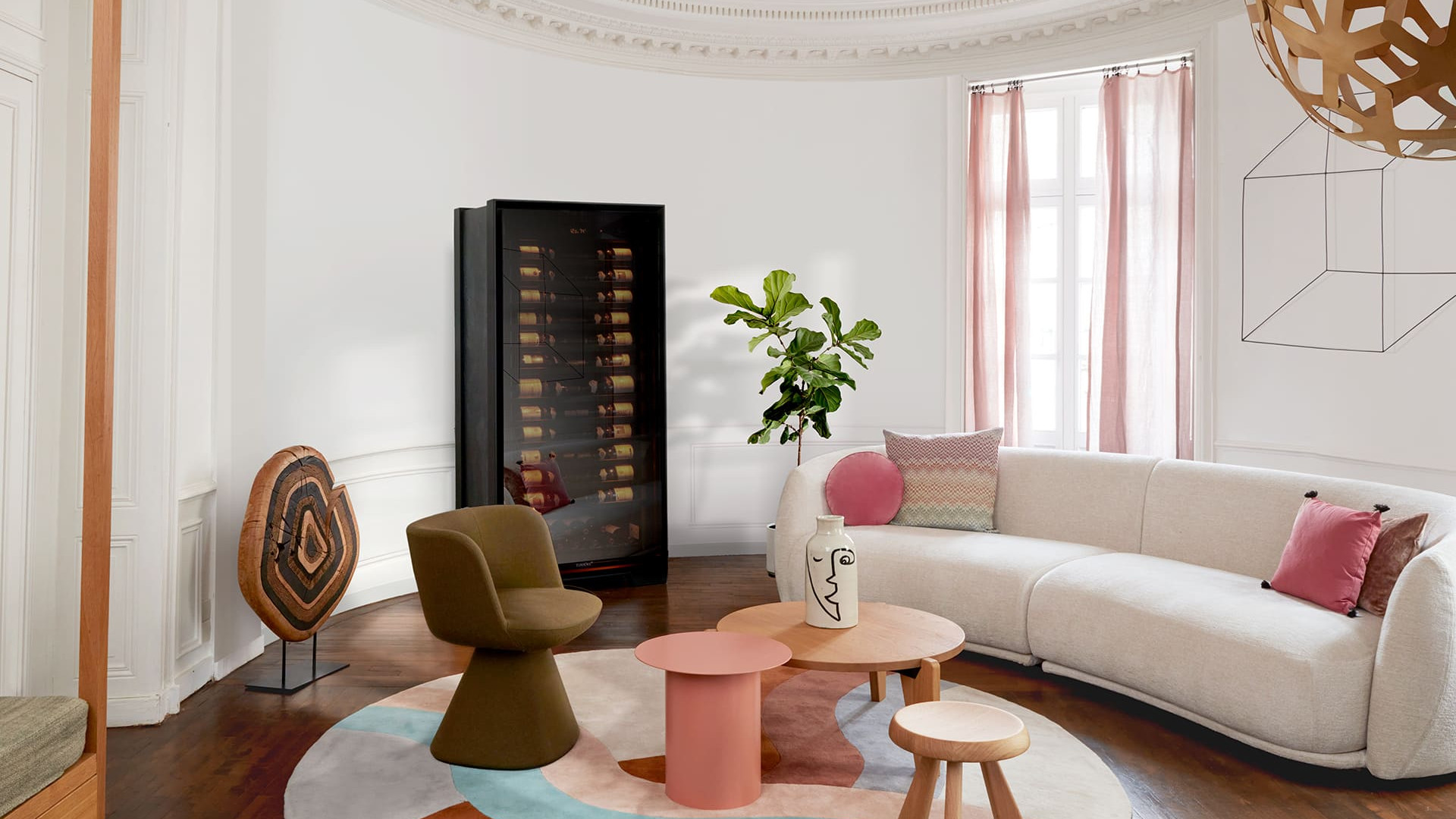 Expertise: Your guarantee when buying wine at auction
If you have spent some time looking at general auction houses, you'll have noticed that they don't have the same range up wines up for grabs as a specialist one. Therefore, if you find a wine auction house and they organise online auctions, the range of wines they can offer will be enormous. The other advantage? You can bid from the comfort of your own home! But maybe you're afraid of prices being too high or that bottles in poor condition will be hiding in the auction catalogues? It's wise to be cautious but you should know that some auction houses like iDealwine appraise each bottle, leaving nothing to chance.
So, what do the experts look at when they appraise bottles? The team inspects every bottle, checking its authenticity and meticulously analysing the state of the wine. They are also told how the wine has been stored up until now in its lifetime. All this information is given to the public in the form of photos of the bottle, taken from every angle, as well as a detailed description (an inventory of scratches and marks on the label, for example).
Why sell wine at auction?
Give your wines a second chance
There are numerous reasons for selling your wine. Maybe you have eyes bigger than your belly – or in this case, cellar – and now you don't know how you're going to store all the bottles you own? Or perhaps you are moving and your new place just isn't big enough? You might like a bit more pocket money, or you could have inherited the collection of a great afficionado. Whatever the reason, auctions are definitely the best way to give a second life to these vibrant, living products that are full of memories of their terroir and vintage. Selling your wine also brings happiness, most notably to winemakers who always remind us that "wine is made to be drunk."
A few tips for helping your bottles sell at auction
General rules are set by auction houses but there are a few which, when followed, will help your bottles catch the eyes of bidders. Start by covering the label with plastic film like the one you keep in your kitchen draw. This will protect the label from all sorts of damage and keep it in an excellent state for several decades. Along the same lines, think to store your wine in its original wooden case, if it has one. These are much rarer, and some wine enthusiasts are ready to pay more for a lot that can boast its original case.
If there is a particular wine that you like, why not buy a box of six or twelve, if you have the means to do so? This will allow you to savour it over and over again and you also make it easier to part with a bottle or two if you won't have a chance to drink them all before they start to descend from their peak. It should also be said that large formats particularly appreciate in value. Along with their pleasant appearance, they also offer good ageing potential.
How to choose the right auction house for buying and/or selling your wine?
Some auction houses attract auction results that are astronomical and even eye watering. But how can you enter this world when you don't own the grand crus that attract these prices? How do you choose the right auction house out of the many that exist? First tip, have a look at the official status of the auction house. In France, there is the Conseil des ventes volontaires (CVV), which is an authority that regulates auctions and publishes yearly rankings. This list allows you to see which auction houses specialise in the area you are interested in. So for us wine lovers in the world, we will be able to see the best auction houses for wine which have a team of experts to evaluate the bottles. Additionally, the company should be able to offer you estimates on what different wines are worth in different vintages and disclose auction results regularly, ideally once a month.
Try to find an auction house where things run quickly and smoothly, from your request for an evaluation to your wines being put up for auction. Some auction houses offer certain benefits such as a team coming to pick up your collection (depending on certain conditions) or receiving bottles that you have sent by post. Some collections can be put up for auction as a unique catalogue (such as a Private Collection or a Special Catalogue) to improve the marketing options available. If the auction house is successful around the world, that's a big advantage. There tends to be a greater number of wines up for sale as well as more bidders, not to mention the fact that the wines can go for higher prices thanks to greater competition.
iDealwine has been France's leading wine auction house for nearly 10 years thanks to IWA, International Wine Auction, a subsidiary of the company and a certified Opérateur de Ventes Volontaires [a French operator of auction sales]. On the iDealwine website, you can:
- Look up a price estimate of a wine